RWC Reader: I have bounced all over the place with what color bridesmaid dress I would like. I have chosen everything from silver to pink to red and now after much of the wedding is planned I am going to select a champagne color. I thought it would be somewhat easy to find the dresses I wanted but I guess I was wrong because I am having a very difficult time finding this color bridesmaids dress. Any suggestions you have would be very welcomed!
Selecting the right bridesmaid dress can be almost as difficult as selecting the right wedding gown. After all, you usually have to try to make several ladies happy with your bridesmaid dress selection other than just yourself which is no easy feat. I think the color champagne is a beautiful color for a wedding and this color has the bouns of working in any season. From fall to summer this color seems to stand out as a dynamite color choice. Here are a few dresses I found online that might work great for your bridesmaids. Make sure you check out our tips on how to selecting the right bridesmaid dress for your bridesmaids.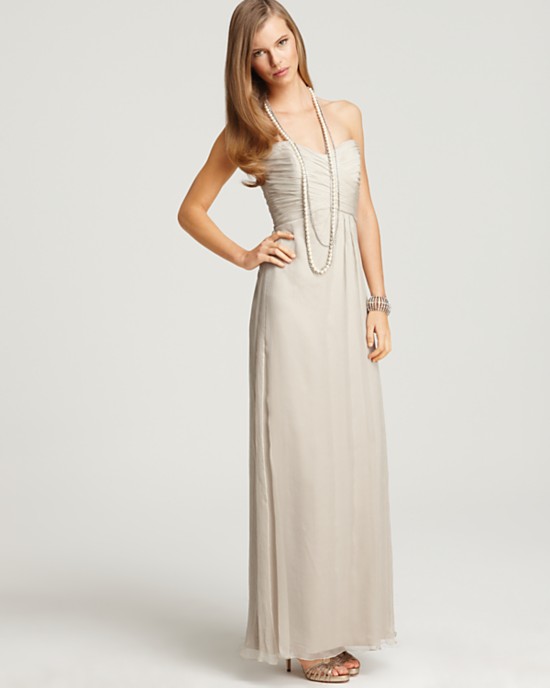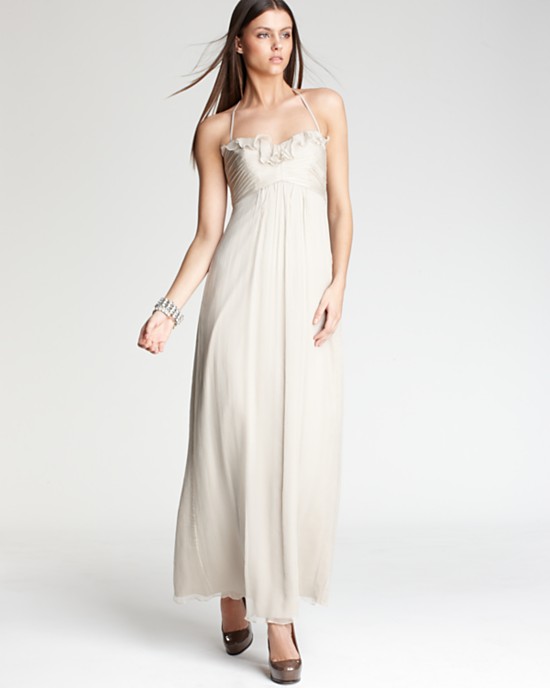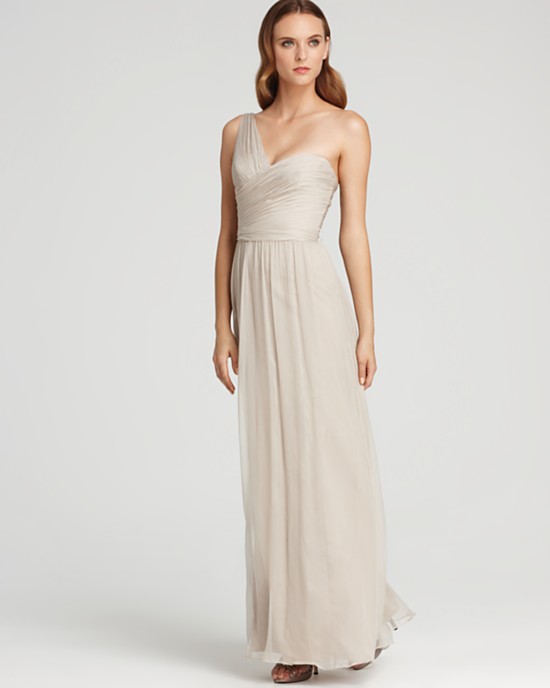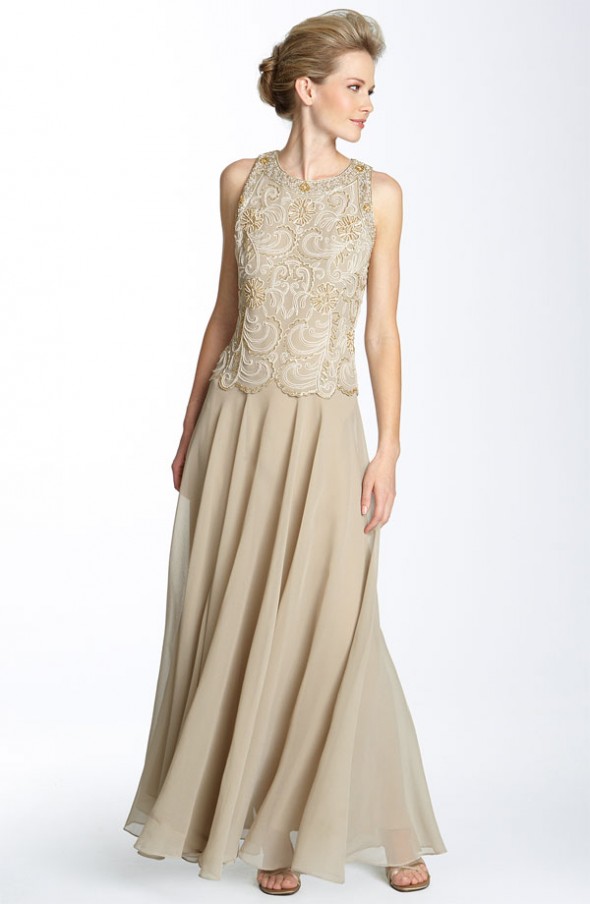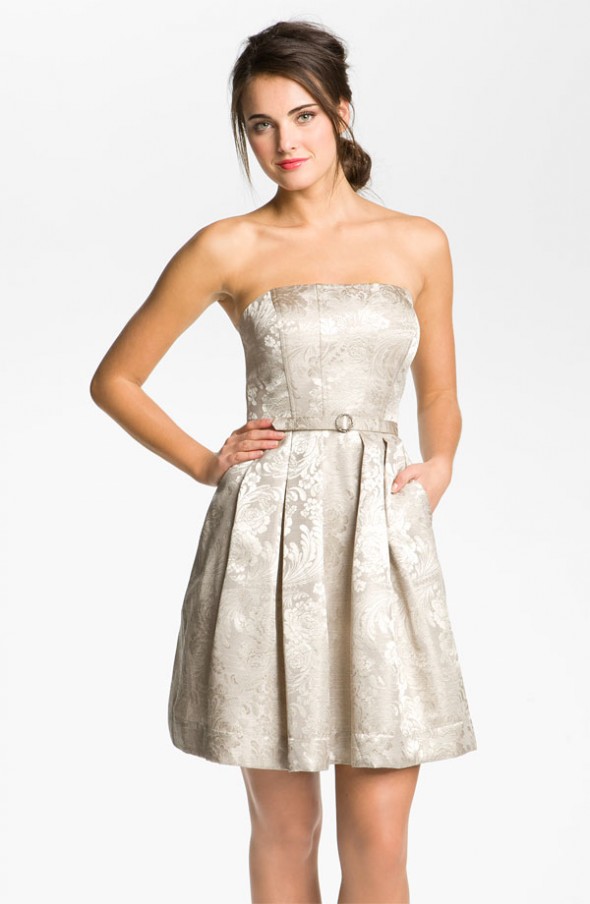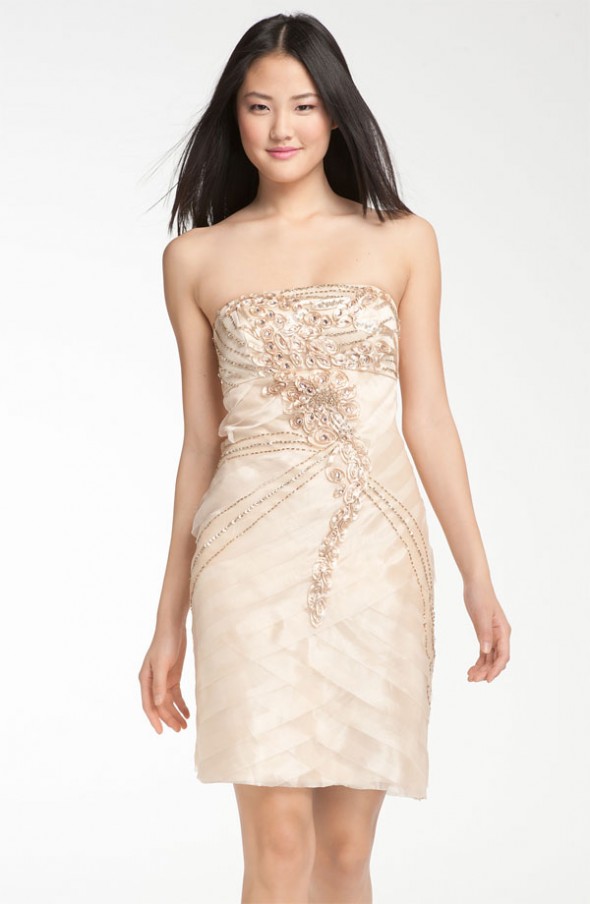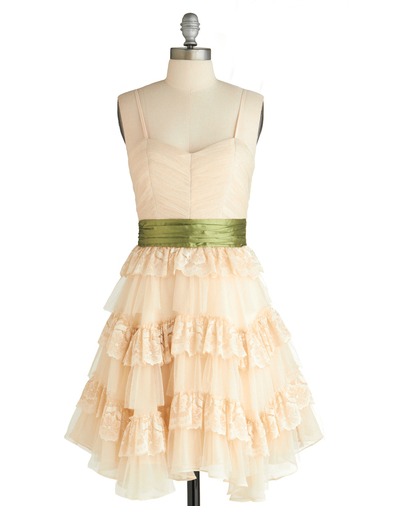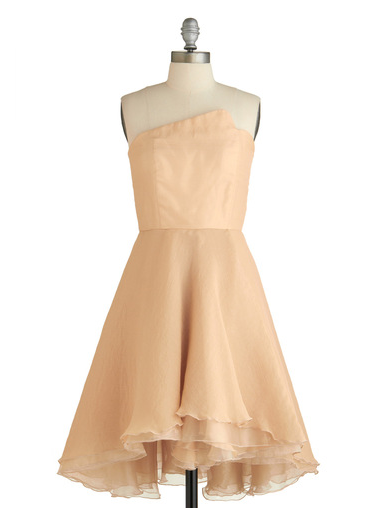 Sources – dress 1-3 Bloomingdale's / dress 4-8 Nordstrom / dress 9-10 ModCloth

"Get Rustic Wedding Updates"
Receive wedding ideas and updates straight to your inbox!