Ask Maggie: Lawn Games For Backyard Wedding

RWC Reader: I am planning a backyard style wedding at my parent's home for next summer and I am really taken with the idea of having lawn games for our guests to play. I have seen several real weddings on Rustic Wedding Chic that have lawn games and I was just wondering if you could suggest a few games that you might be fun.
The current trend of offering guests some fun lawn games to play is one that I think is awesome. Many times there is a lag between the ceremony and the reception know as cocktail hour. This "hour" allows for the bride & groom and the wedding party to get their pictures taken but after the guest have gotten a drink and little bit to eat they often are looking for something to do, eneter lawn games! There really is no rules on what lawn games work better at a wedding than another it really comes down to what sort of space you have available to you. Below are a few suggestions for games that might work for your backyard style wedding.
Badminton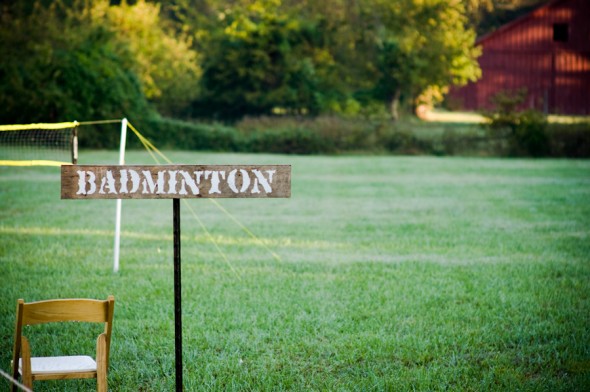 Corn Hole or Baggo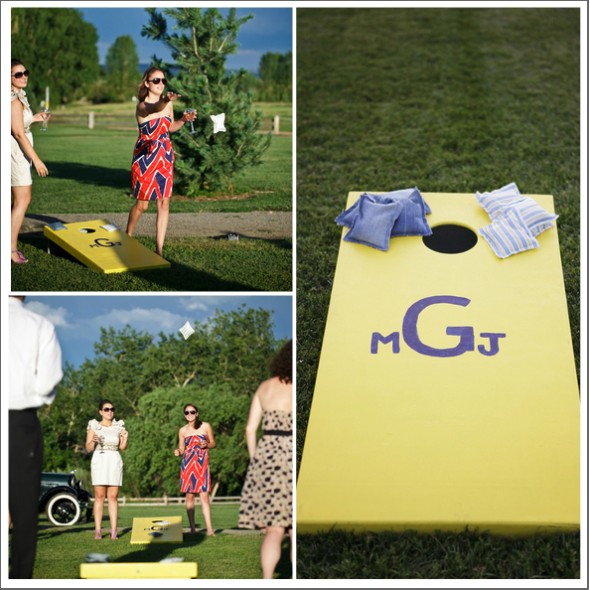 If you really like the idea of getting a corn hole set you can either take on building one yourself or head over to Esty and find one you like and get it personalized for the big day.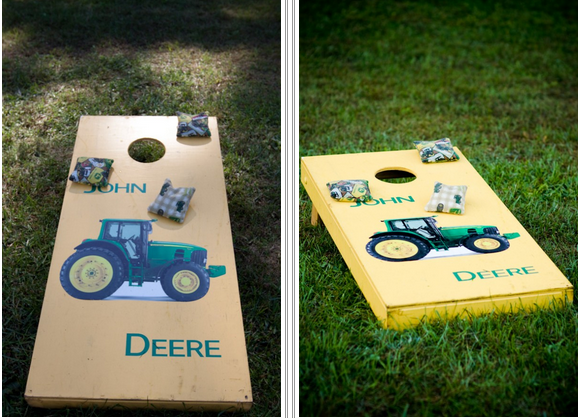 Croquet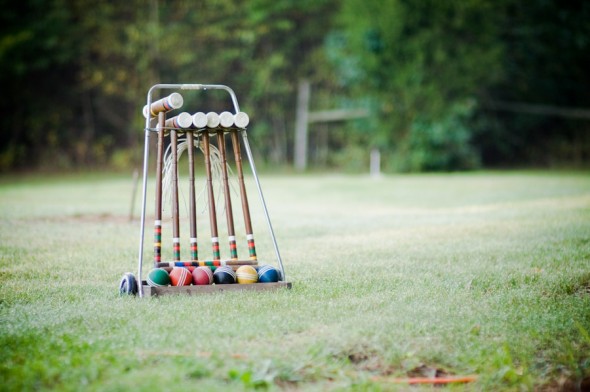 Horseshoes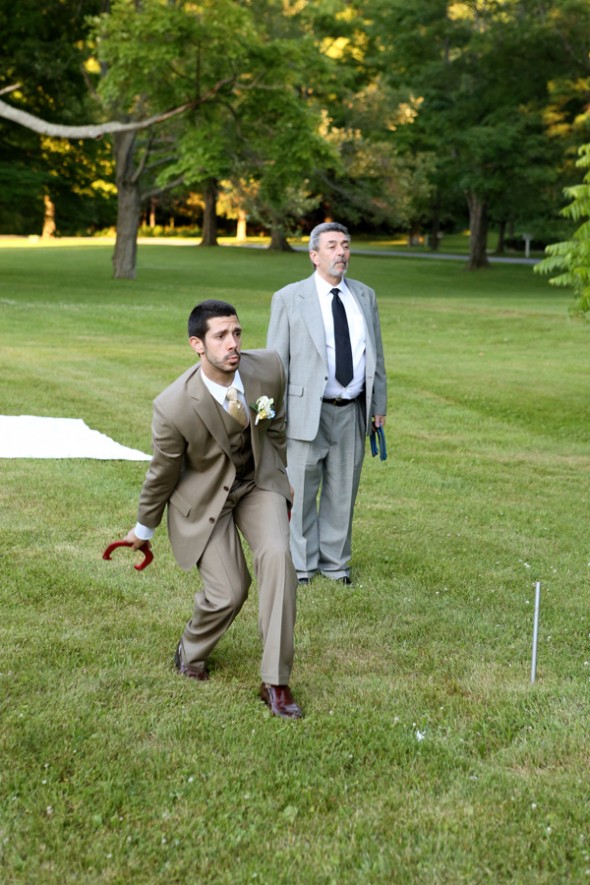 Don't forget about other games like bocce!
photo one, five & six: PS Davis Photography / photo two: April O'Hare Photography / photo three & four: sportygrl44 on etsy / photo seven: Morgan Bayard Photography

"Get Rustic Wedding Updates"
Receive wedding ideas and updates straight to your inbox!