December 11, 2013 By Maggie Lord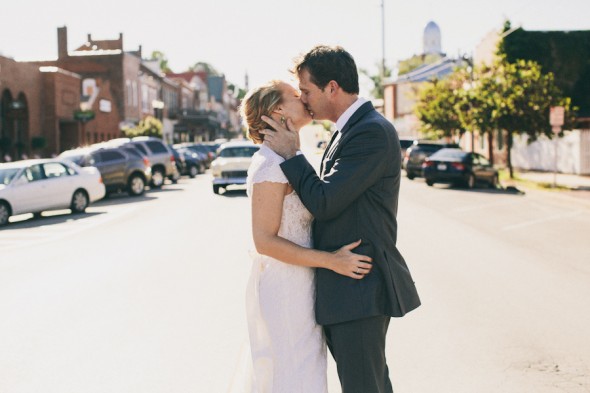 A wedding at a winery can be stunning which this proves effortlessly. When you think about a wine country wedding you automatically think of a wedding in California but this wedding actually took place in Missouri. Here is a little info about the wedding day from Turner Creative Photography: Alisa and David had a very unique wedding day – it began with a whiffle ball game between the groom and several guests, followed by a concert performed by the groom, his brothers and mother at the local church. The ceremony was held under a beautiful oak tree, followed by a sunset walk and champagne toast overlooking the German winery town of Hermann, MO. The reception followed in town at The Mill at Hermannhof Inn. Thanks to Turner Creative Photography for sharing this amazing wedding with us today.
On September 8, 2012 Alisa and David were wed in the hills of Hermann, Missouri under the shade of a majestic oak tree. Surrounded by the dearest of family and friends, Alisa was accompanied down the aisle by both of her parents as David's brothers sang an old Quaker hymn, "Simple Gifts" accompanied by a local dulcimer player. After the ceremony, the newly married couple, bridal party and guests processed up to the highest point in the Herman valley to enjoy the sunset and celebrate with a champagne toast. Lining the pathway were white luminaries bearing prayers, well-wishes and blessings from friends and family near and far. Guests were then transported via trolley back to the Hermannhof Mill at the Hermannhof Inn and Winery, where they dined and celebrated David and Alisa's new life together.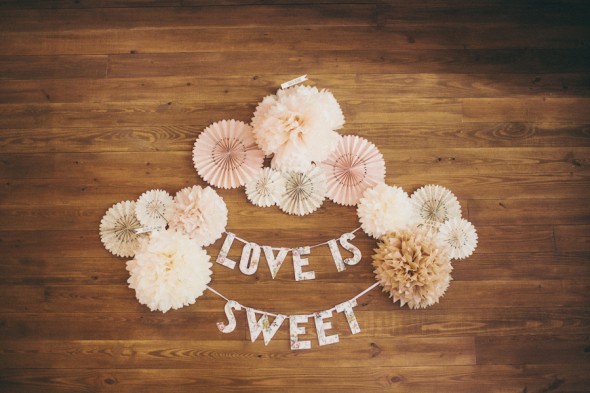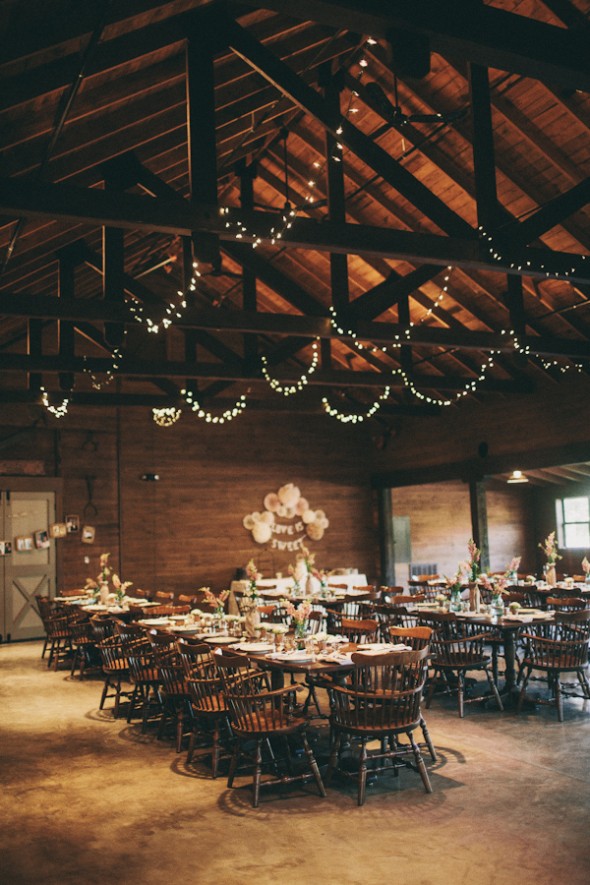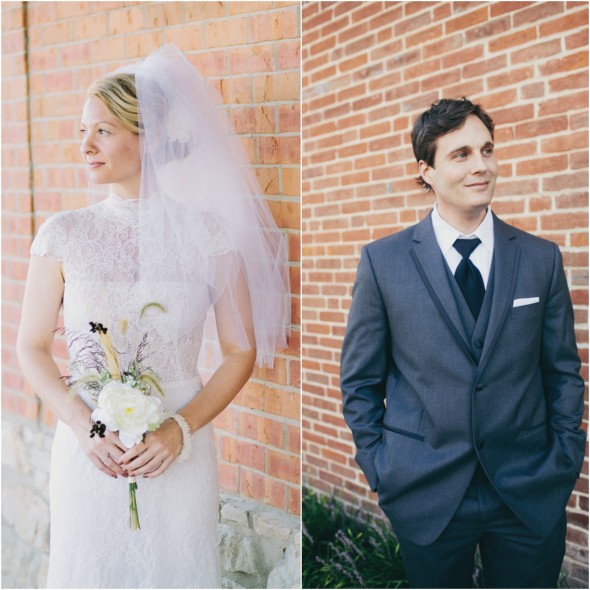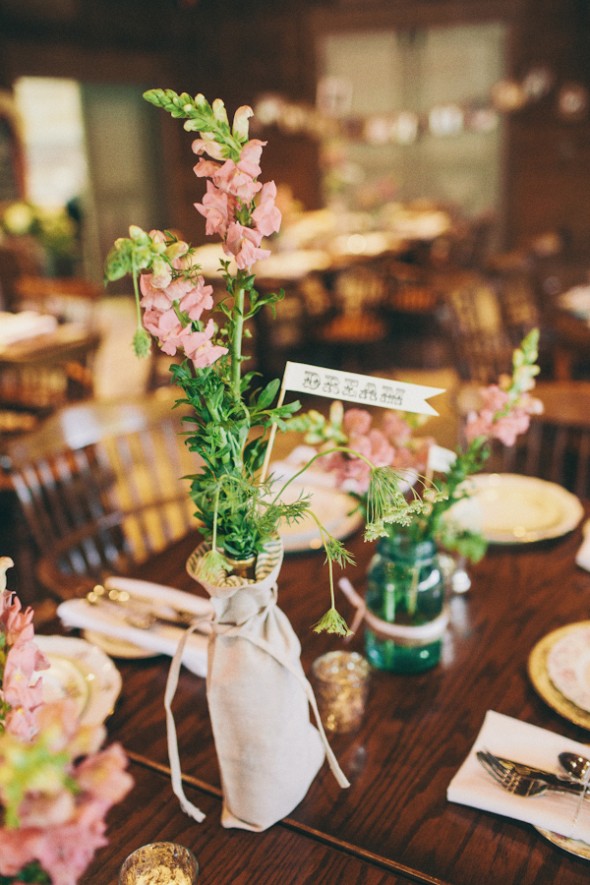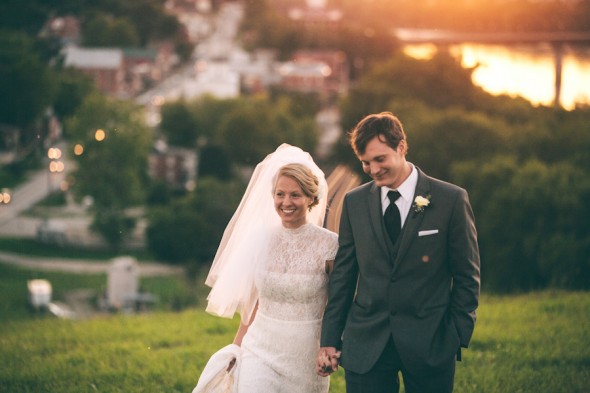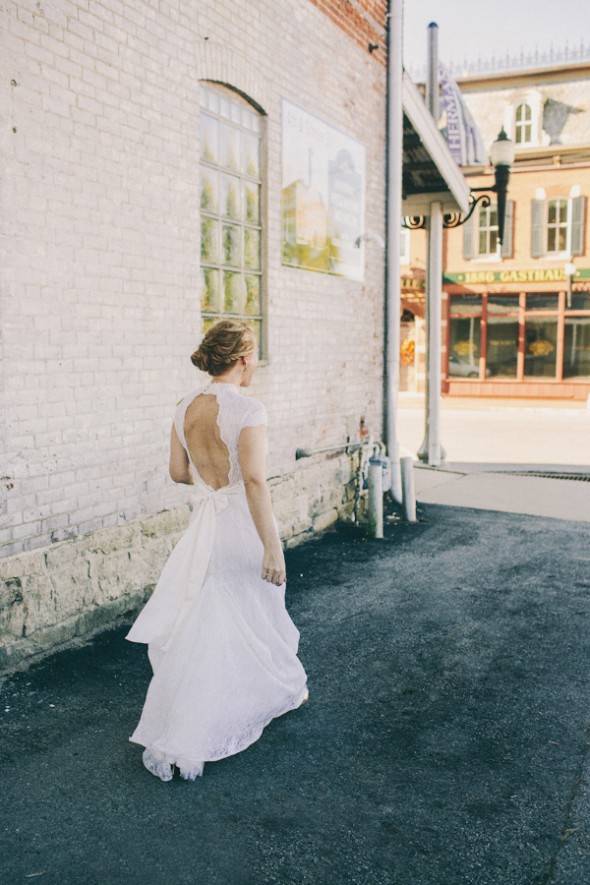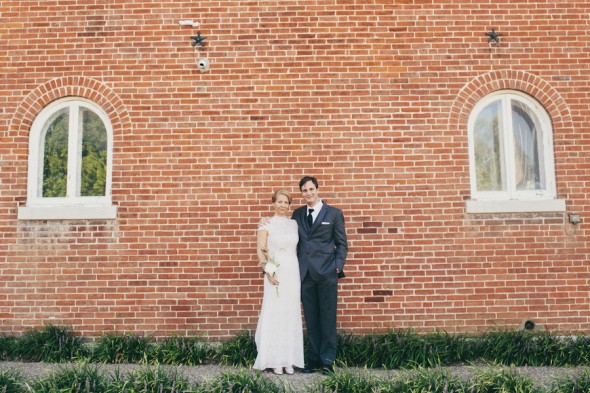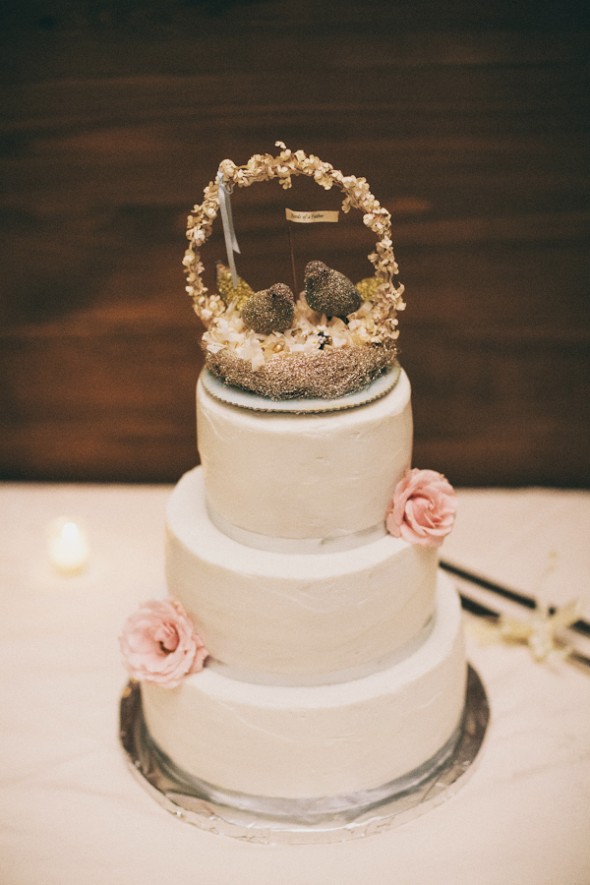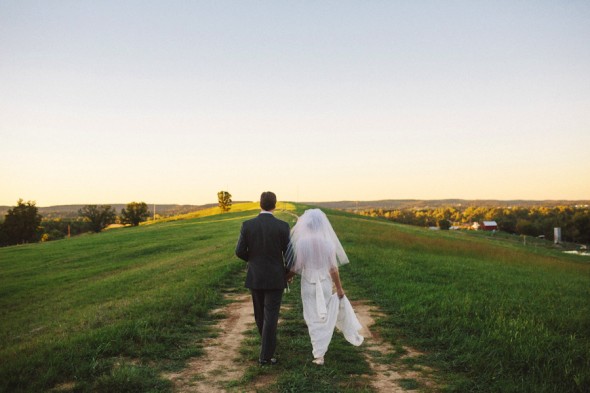 Sources – photography: Turner Creative Photography / venue: Hermannhoff Winery / catering: The Cottage Restaurant and Gallery / floral designer: Windy Hill Cut Flower Farm / dress store: J. Crew / dress designer: Cymbeline Paris / shoes: Christian Louboutin / hair stylist: Head Hunters Salon
December 11, 2013 By Maggie Lord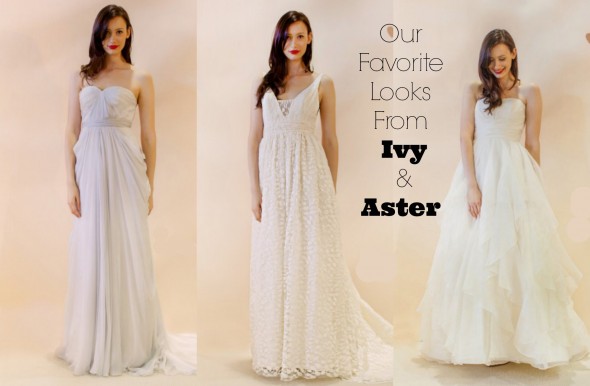 One of my favorite things to post about are wedding gowns perfect for a rustic or country style wedding. Ivy & Aster is a Georgia based company that designs gowns that are just meant to be worn at a rustic wedding. From fitted modern styles to romantic flowing skirts, this dress company has something for everyone. Our dresses are born from happiness, laughter and love. And a meticulous desire to perfect the details. It goes beyond passion…it's in our hearts. We are in love with sweet simplicity and sprinkle in a dash of whimsy.We are designing dresses that create the story of your wedding day. Because you shouldn't just buy a dress.  You should get lost in an experience that feels like a dream. It's your wedding day…the day to make it all come true.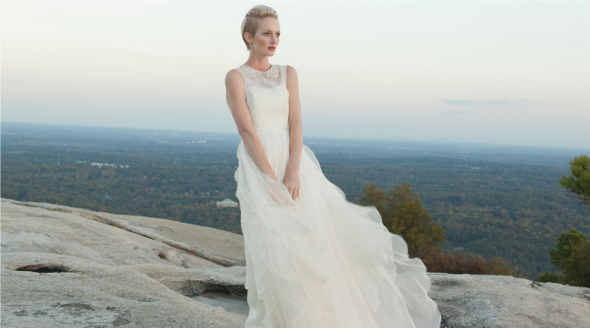 All images are courtesy of Ivy & Aster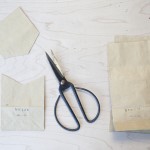 DIY Tutorials, DIY Wedding Ideas, Latest, Rustic Country Wedding Ideas
This afternoon's project is a beautiful and festive twist on a traditional place card! Using a stamp kit and small brown paper bags, you can easily create candlelit place settings for each of your … More...