July 30, 2014 By Maggie Lord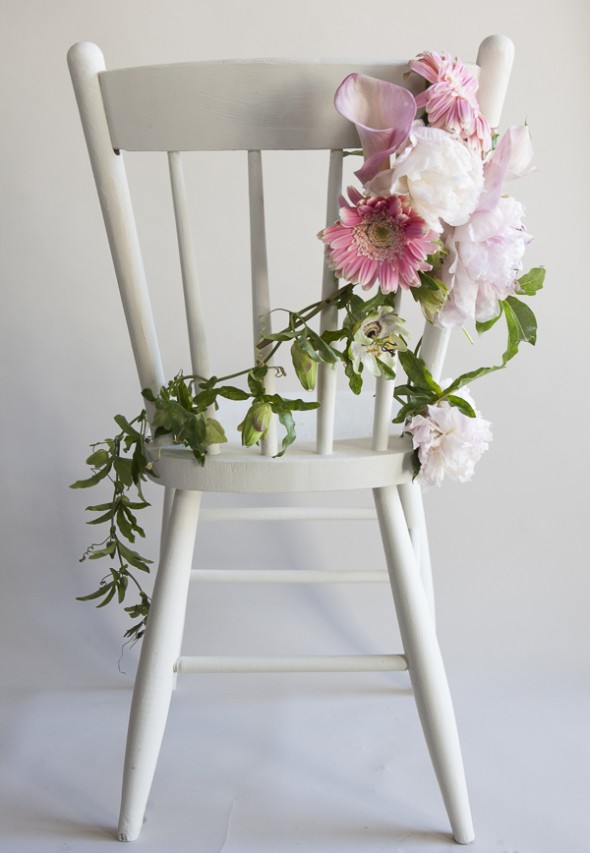 Floral chair garlands are a lovely addition to a sweetheart table and we have even seen them done for ceremony guest chairs at small intimate weddings! If you want to make your own, the process is quick and easy. You just have to pick your flowers and ivy and follow this easy DIY tutorial for perfect floral decor for your wedding. Be sure to choose flowers that will withstand the climate and timeframe of your wedding day because you won't want them wilting right away. It is always best to try your floral ideas out before your wedding day to make sure that everything will hold up nicely throughout the big event!
What You'll Need :  Scissors / Floral Tape / Ivy / Mixed Blossoms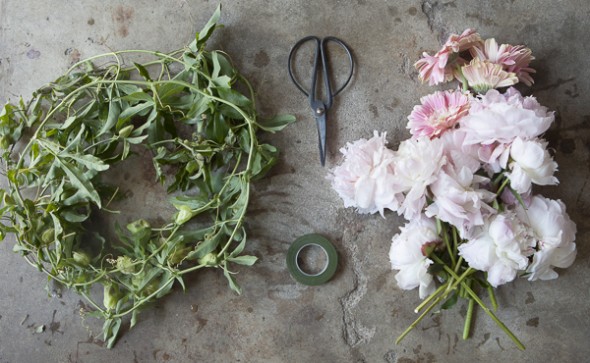 First, drape your greens over the chair as you wish.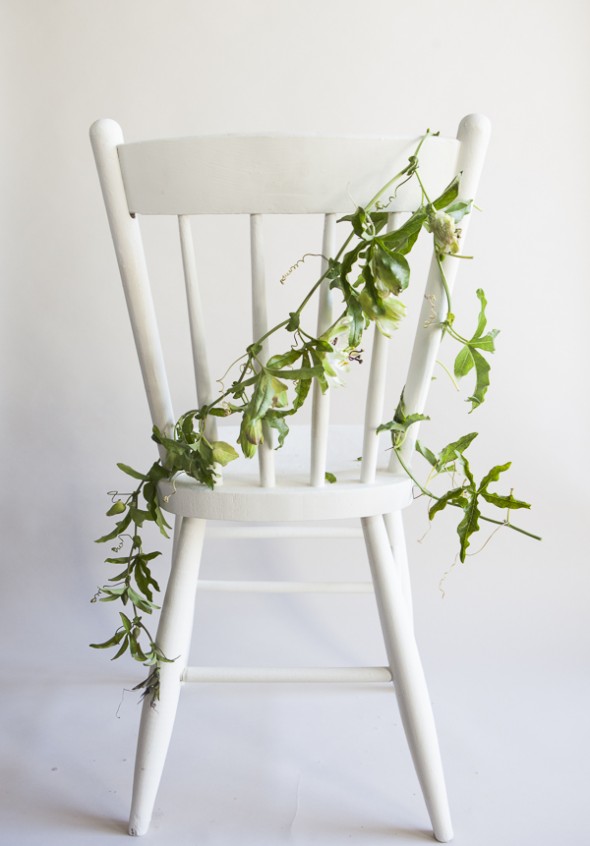 Once you settle on a composition, use floral tape to secure the corners to keep the green in place discretely.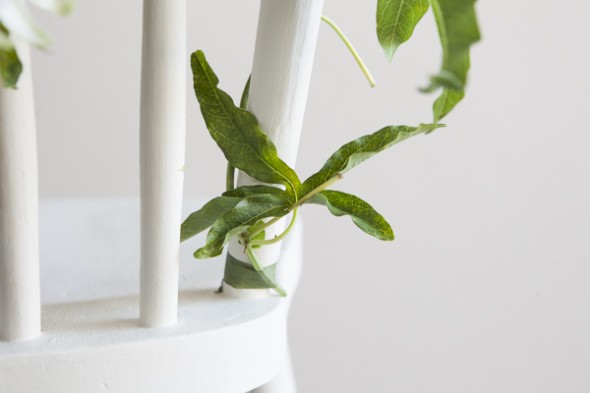 Next, trim the stems of your blossoms to about three inches.  We've them into your greens at the top corner of your chair and secure with tape.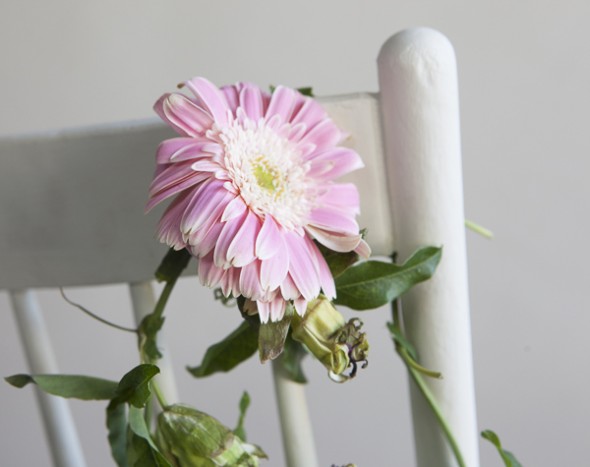 Add in more blossoms in a cluster at the top corner, using floral tape as you go.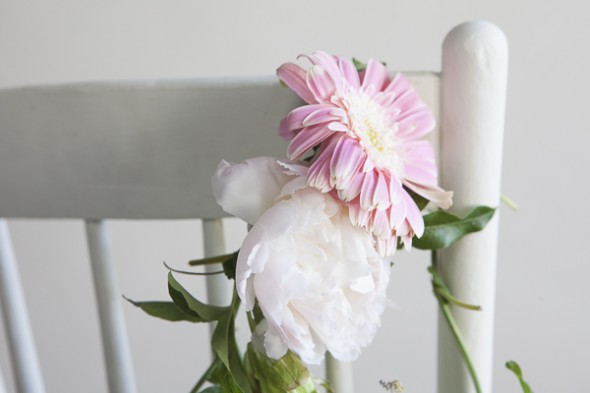 Take a step back with each addition and see how it looks from afar.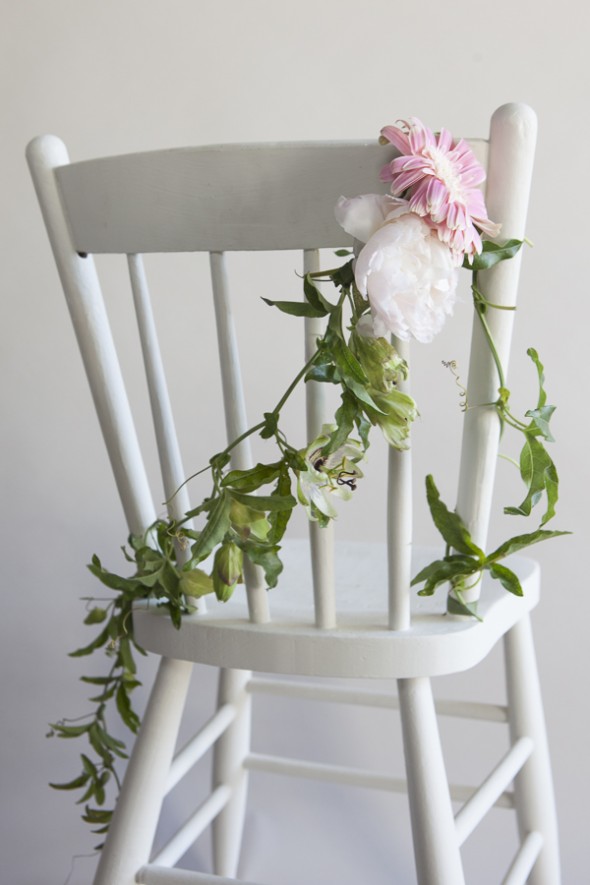 Add in a mix of blossoms for a full and natural feel.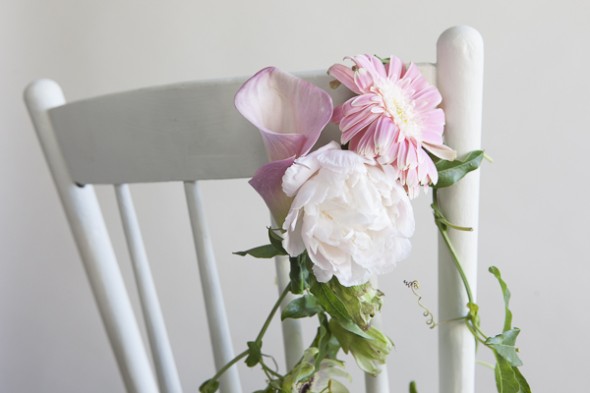 Once your arrangement feels finished, check the stems to make sure everything is trimmed close and the tape is hidden.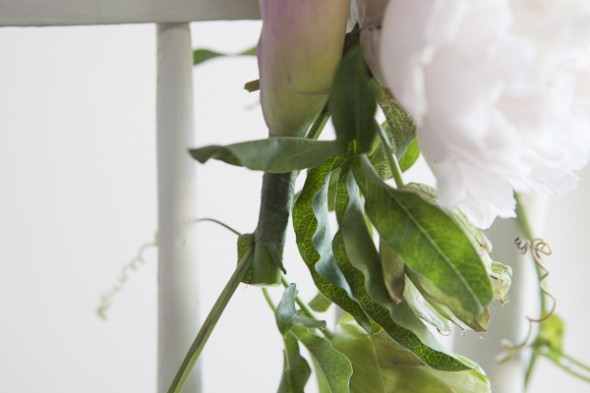 Your final step will be to cover the tape at the other corners with small blossoms.   This will help balance your composition.
July 30, 2014 By Maggie Lord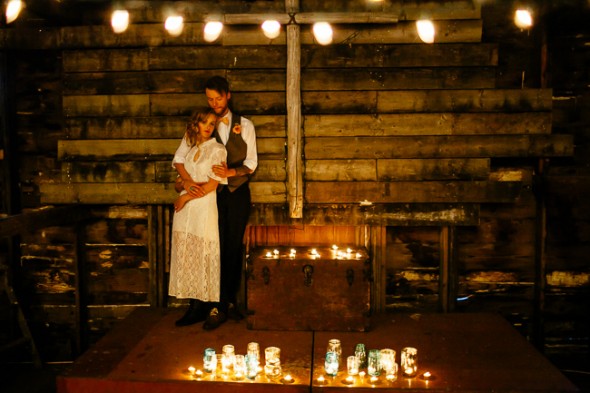 Falling in love with this amazing inspiration shoot is easy! Taking place at a private ranch in the Pacific Northwest this rustic styled wedding shoot will have you wanting to plan a rustic yet Bohemian style wedding for your own big day. Look at how romantic this wedding looks with the small white lights and the candles spread throughout the venue. From the photographer:  The yellow lights, old wood, and bright flowers were so warm and inviting. The idea behind the shoot was that a wedding doesn't have to be a giant production. For each couple to be honest and true to themselves is what is most important. A big thank you to Lucas Mobley Photography for sharing this one-of-a-kind-wedding inspiration with us today!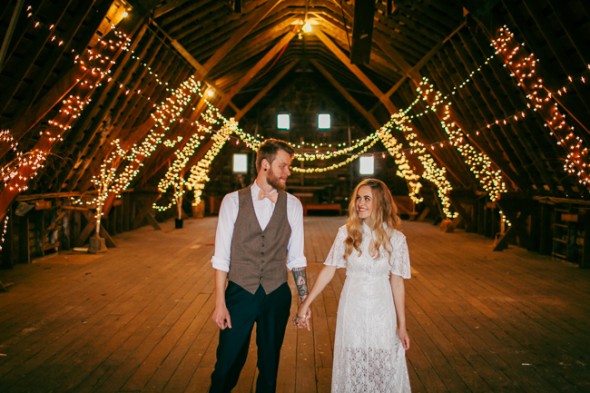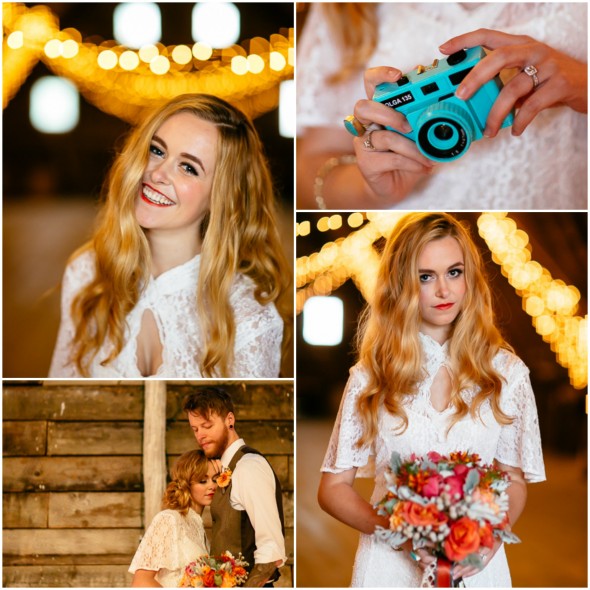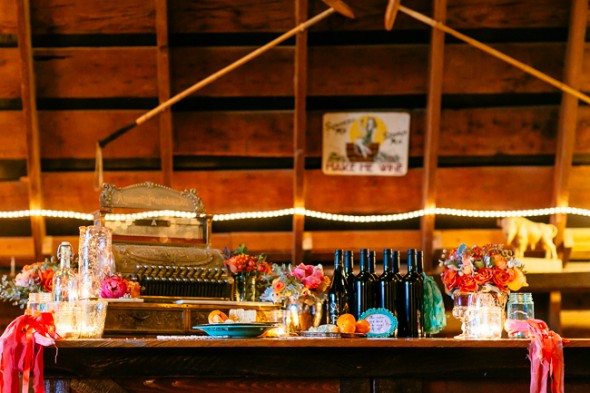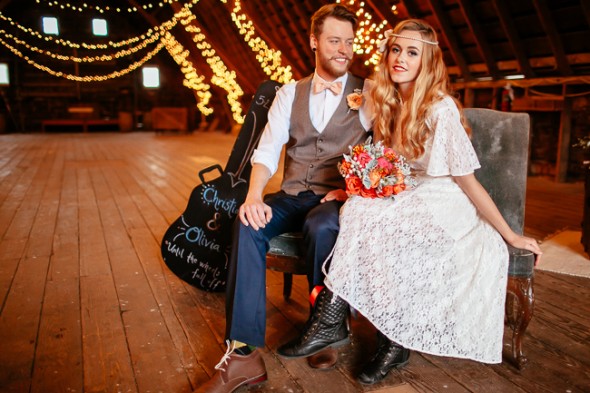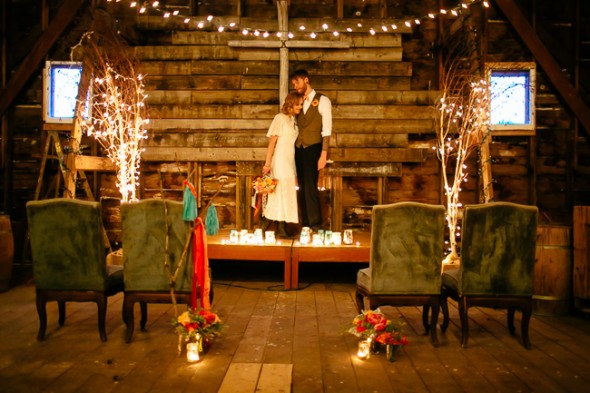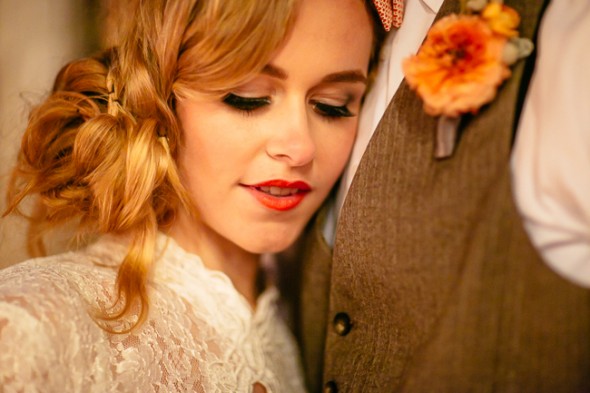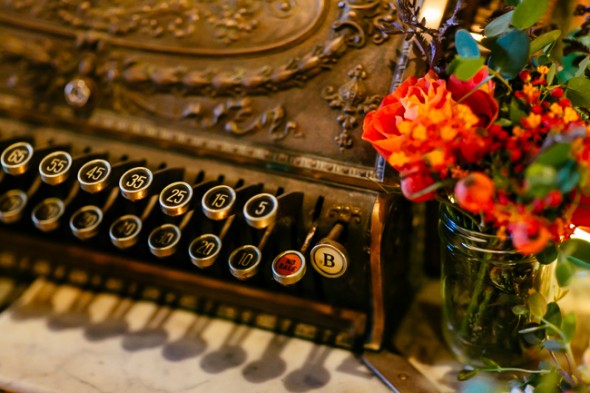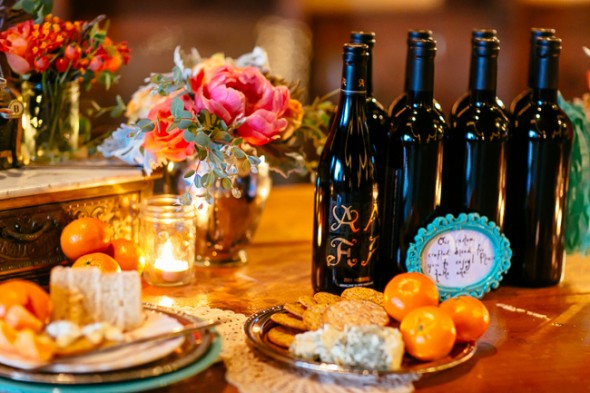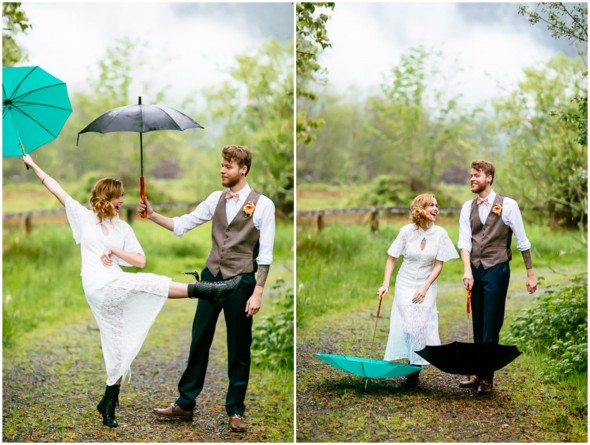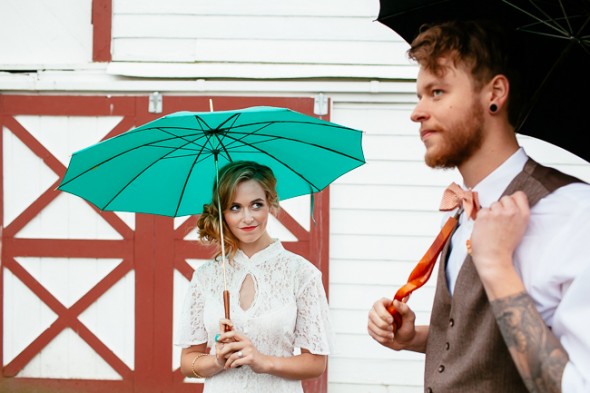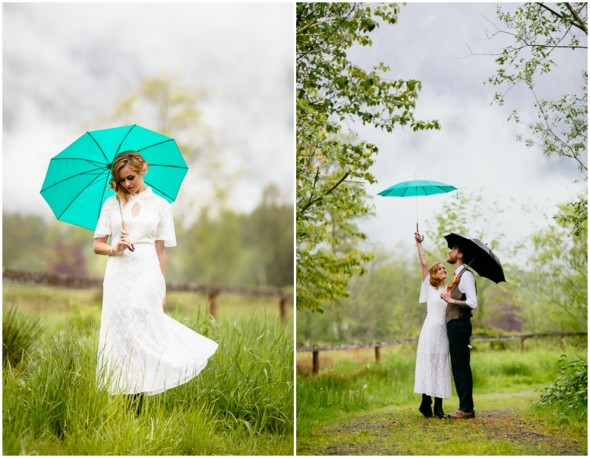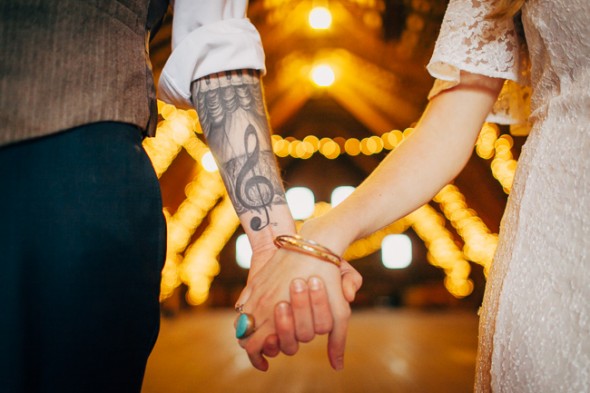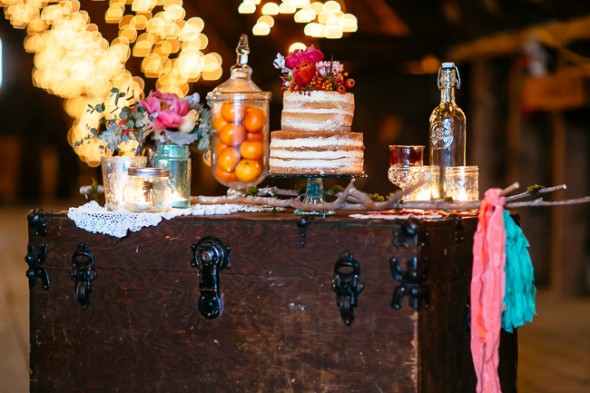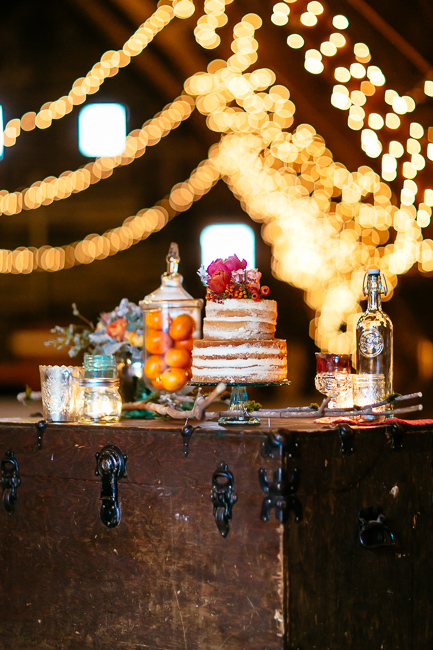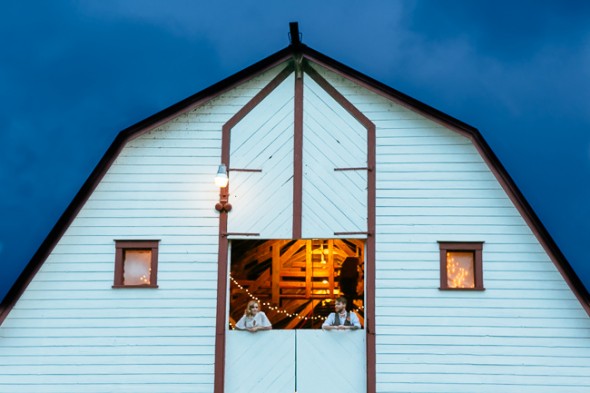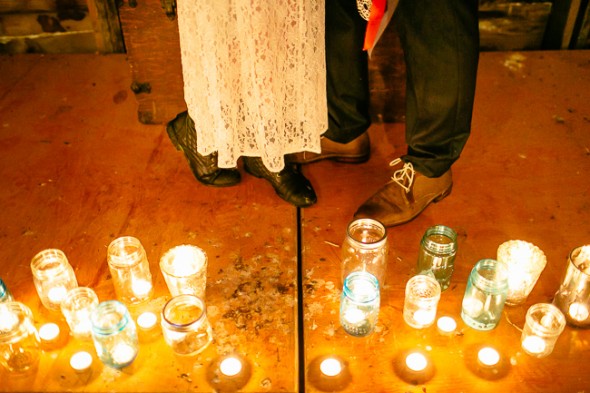 Sources – photography: Lucas Mobley Photography / venue: private / coordinator: Megan from Clutch Events / make up: Off White Makeup & Hair / flowers: Flora Nova / cake: Stone Layne Baked Specialties / umbrellas: Bella Umbrellas / dress: Urbanista Weddings / wine: BYOB Vintners / models: Giselle Gonzales and Stephen Brenden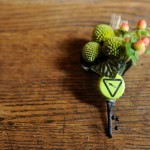 Latest, Rustic Country Flowers, Rustic Country Wedding Ideas, Rustic Country Wedding Inspiration, Rustic Fashion, Rustic Wedding Style
When it comes to boutonnieres, your options for rustic weddings are endless! From feathers to succulents you have a wide range of options if you want to mix it up from a traditional rose. Even if you … More...