September 17, 2014 By Maggie Lord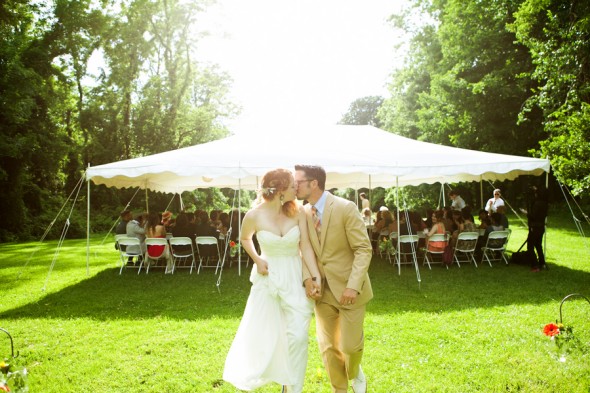 This charming wedding took place at an historic Hudson River Valley homestead called Mount Gulian in Beacon, NY. The ceremony was in a field with sweeping views of the majestic Hudson River under a simple trellis decorated with burlap and field flowers. The bouquets echoed the field flower theme, looking as if they were just picked from the woods. The bridesmaid dresses were a whimsical print of vintage bicycles in a soft red and blue. The reception, held in the restored 1740's Dutch-style barn continued the blue-colored theme with centerpieces of books and other found images and simple flowers in blue bottles and mason jars. The wedding cake was a fun, blue and white confection. This couple found the perfect balance between the historic antique homestead & barn setting and a modern, whimsical, upbeat wedding. Thanks to Levi Stolove Photography who shared it with us. Here is another beautiful Hudson River Valley wedding.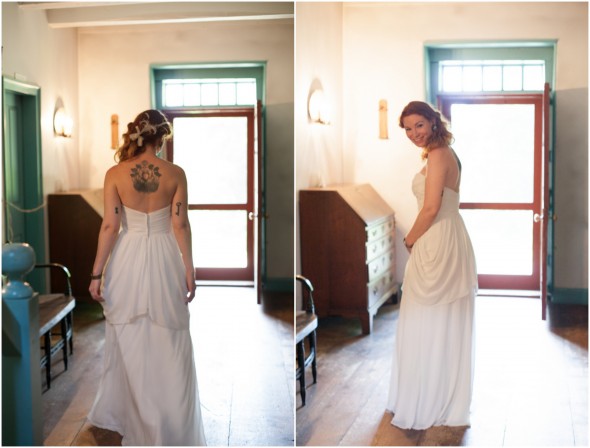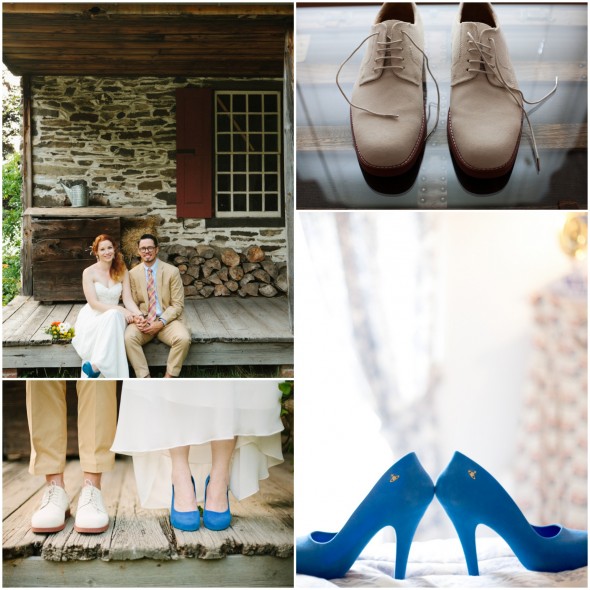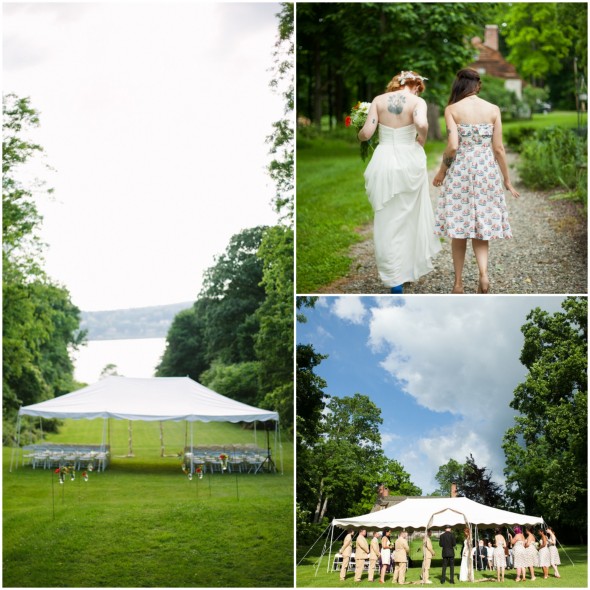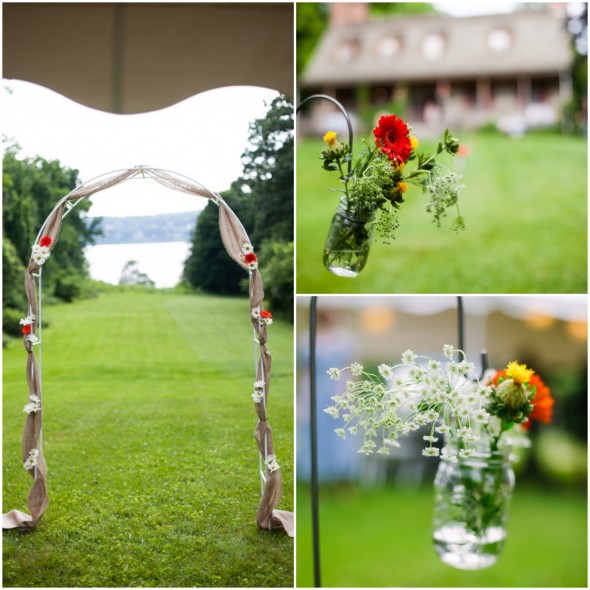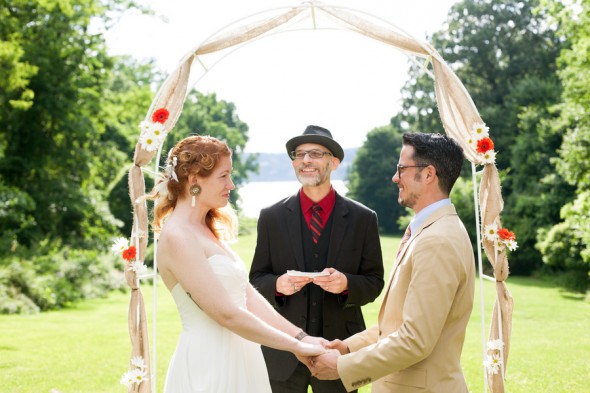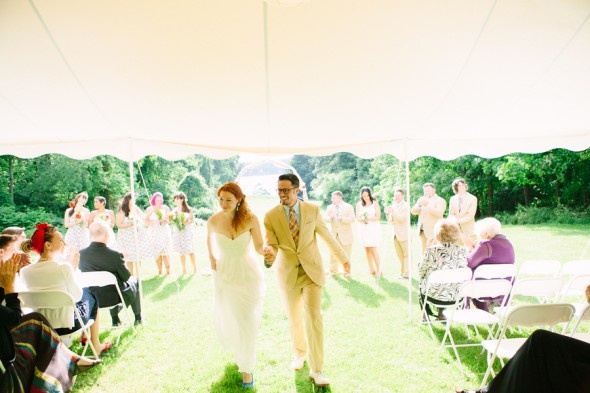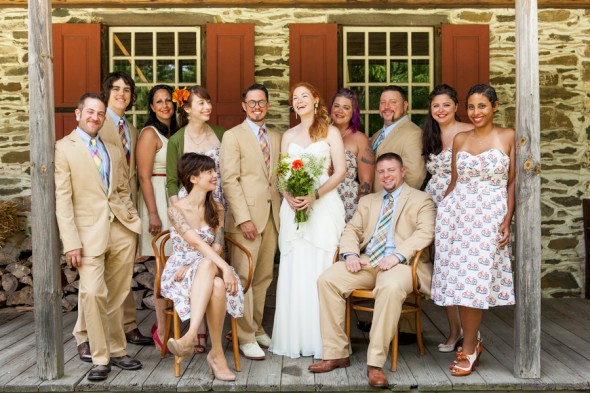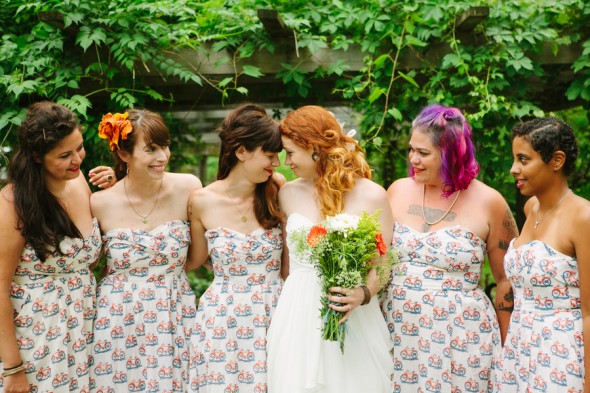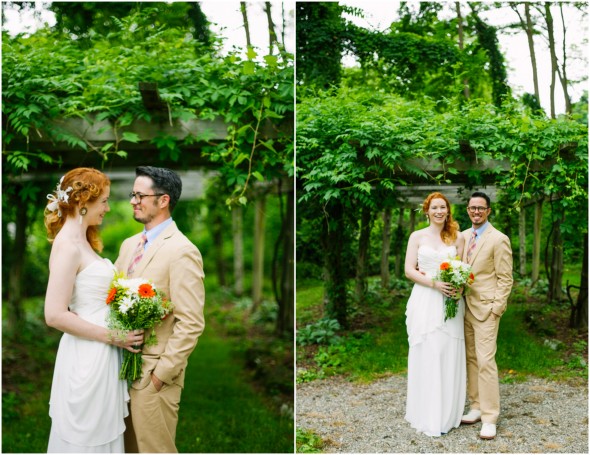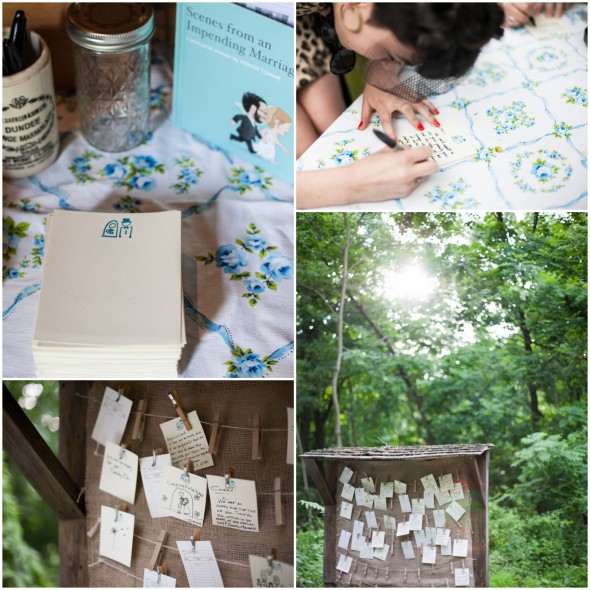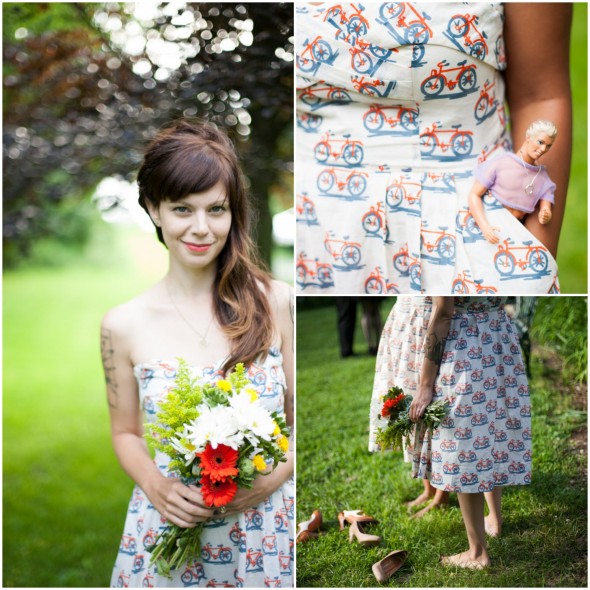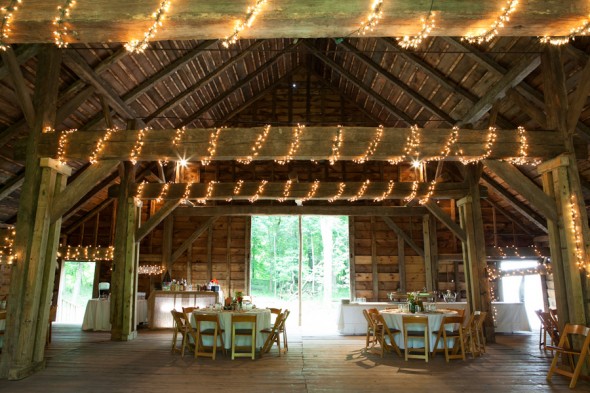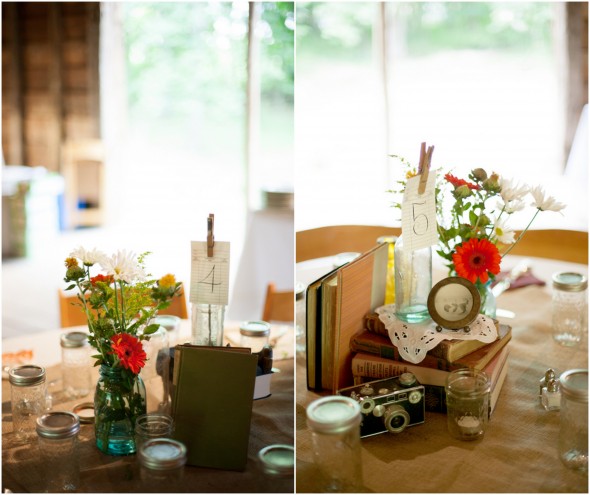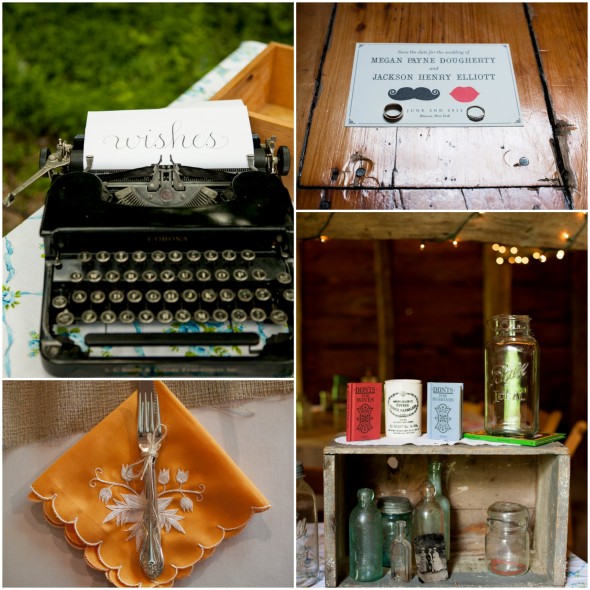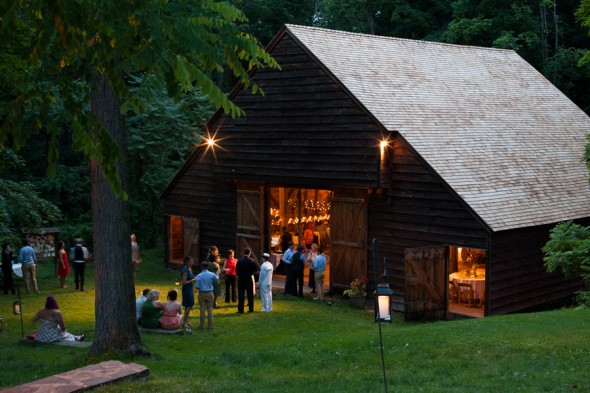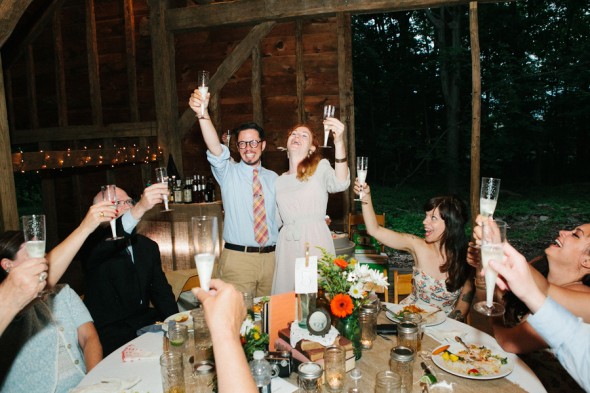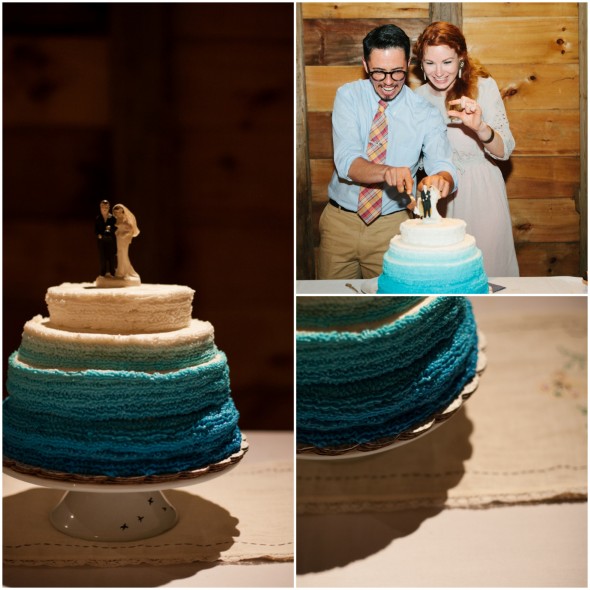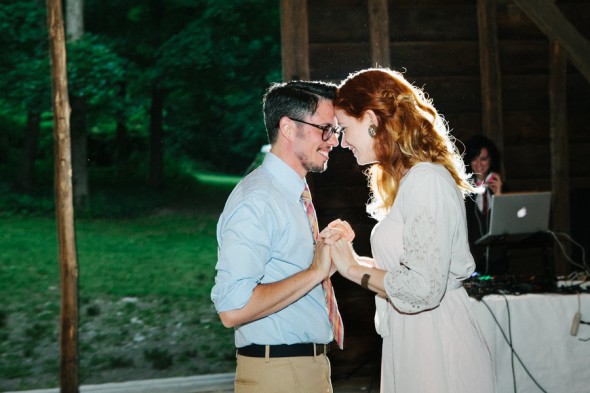 Sources – photographer: Levi Stolove Photography / venue: Mount Gulian Historic Site / brides dress: Anthropologie / bridesmaid dresses: J. Crew
September 17, 2014 By Maggie Lord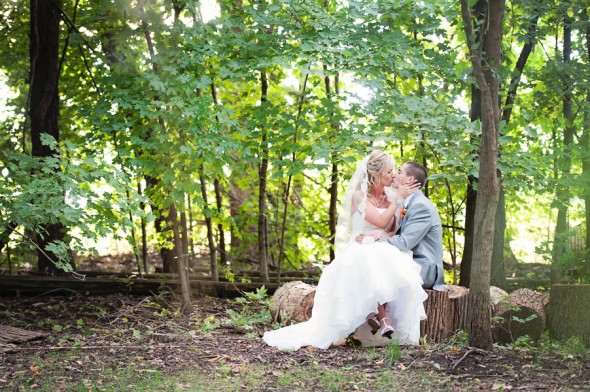 Both Leslie and DJ are from small towns in Iowa and Kansas. They love the country atmosphere and being outdoors so it was an easy choice to pick the beautiful Barn at Schwinn Farm for their wedding. The outdoor ceremony under the trees featured a lovely arbor of flowers and lace. The bridesmaids wore elegant, long dresses in a wonderful shade of coral. Two important guests were their beloved dogs who also walked down the aisle. The reception in the spacious barn featured country flowers and burlap wrapped jars and bottles as centerpieces. Pretty flowers and baby's breath adorned the simple wedding cake.  As night fell the barn was beautifully lit for a night of dancing and fun. Thanks to Jerry Wang Photography for this wonderful Kansas farm wedding. See more inspired farm weddings here.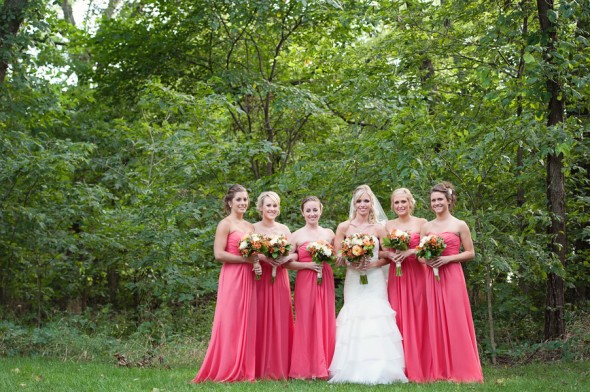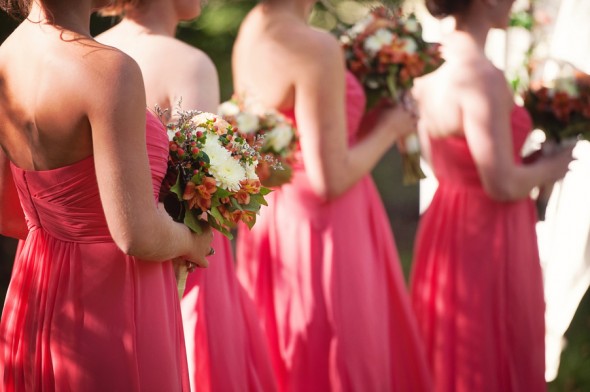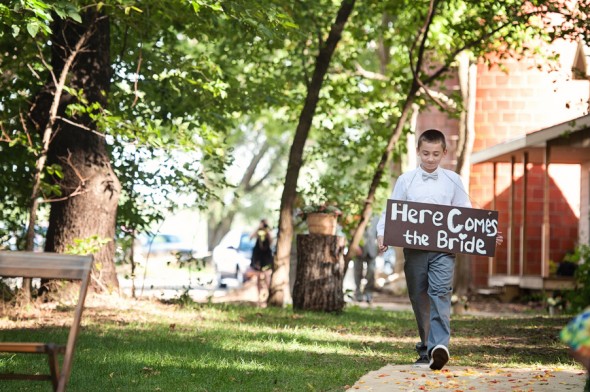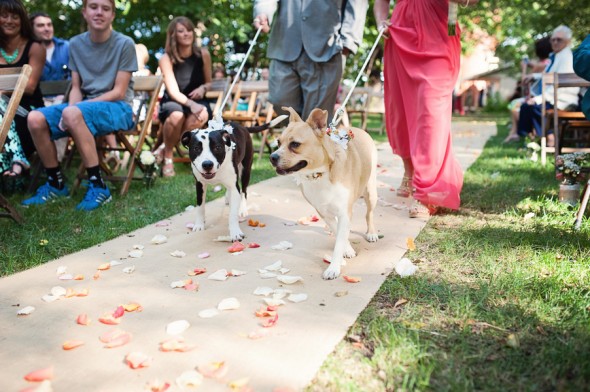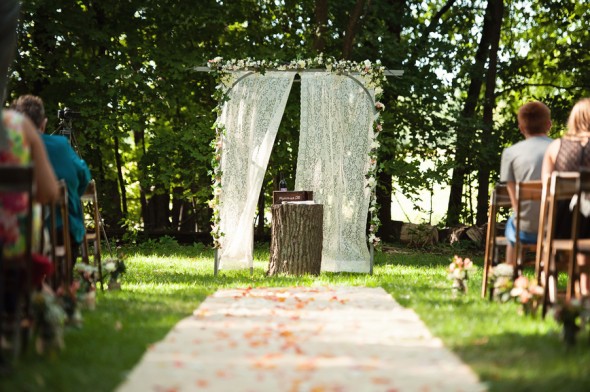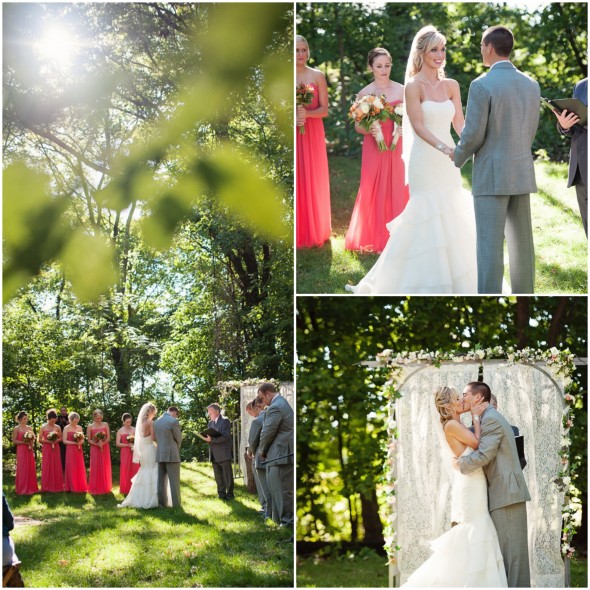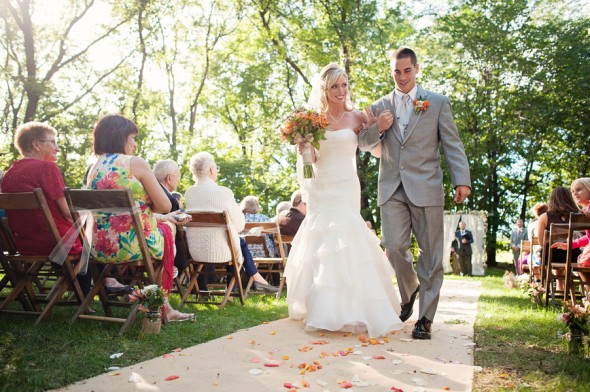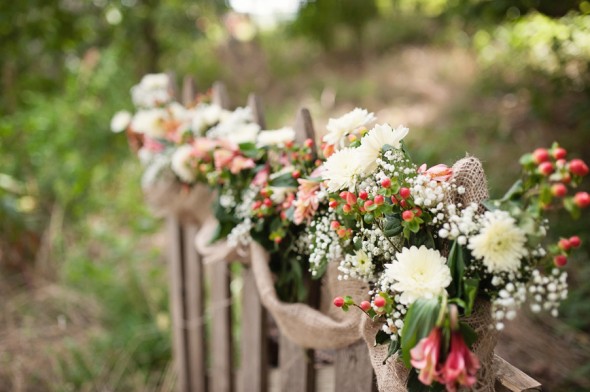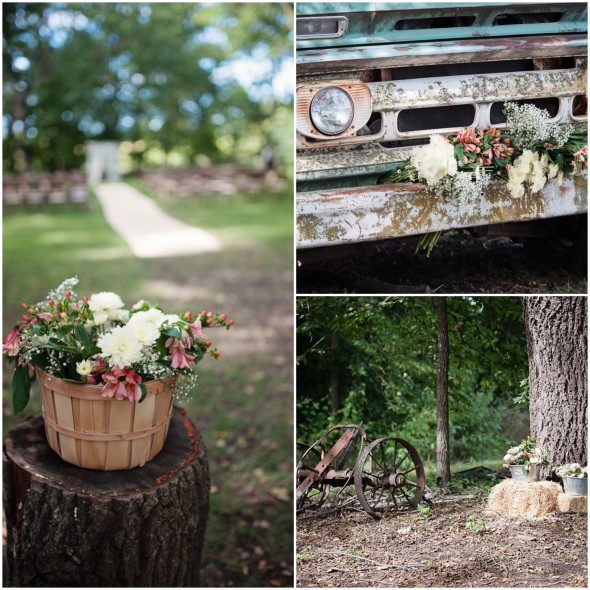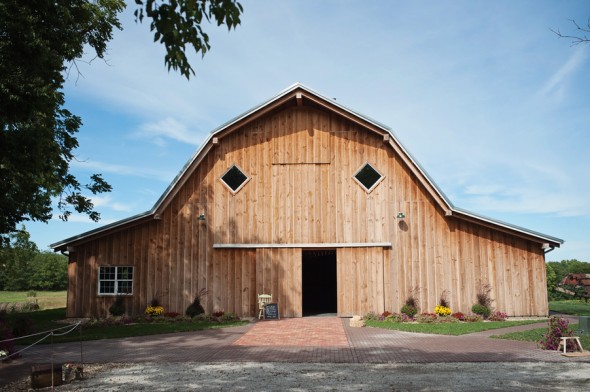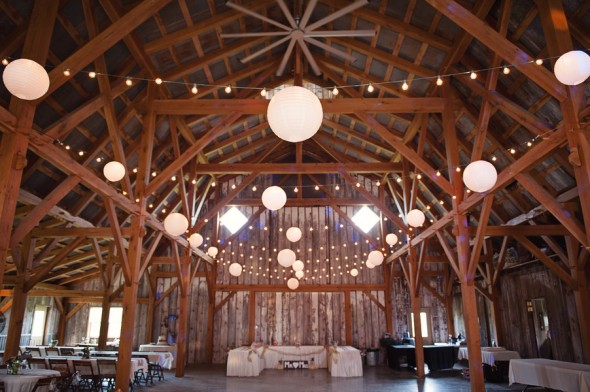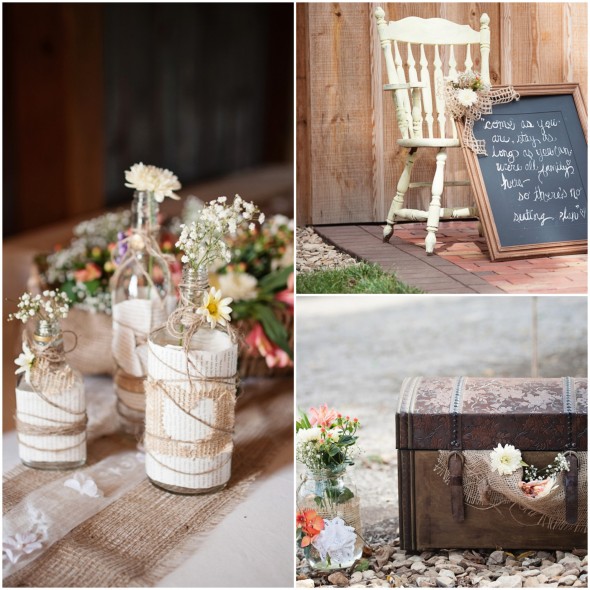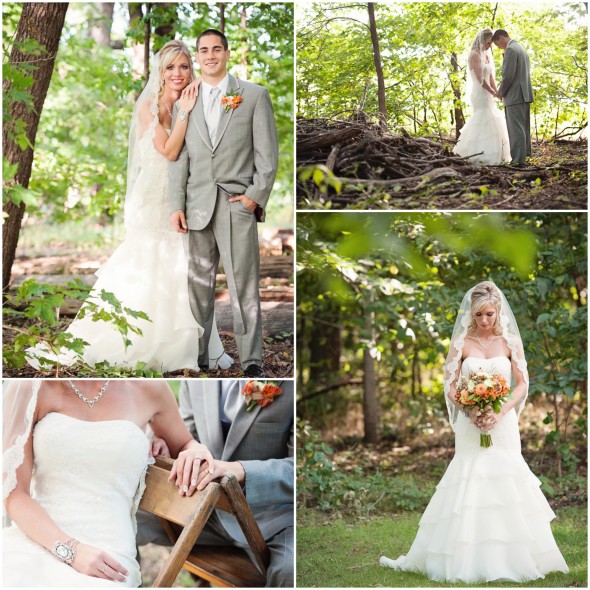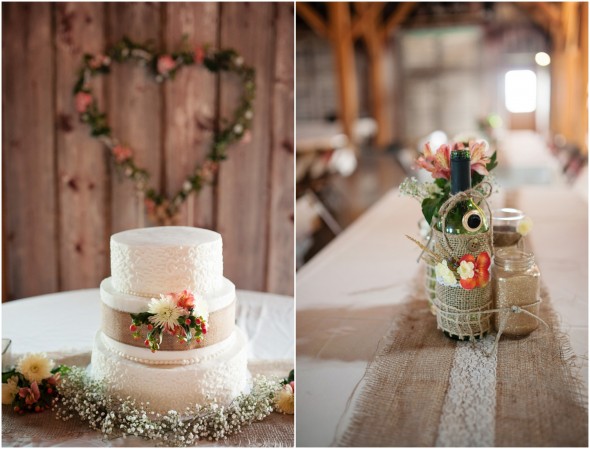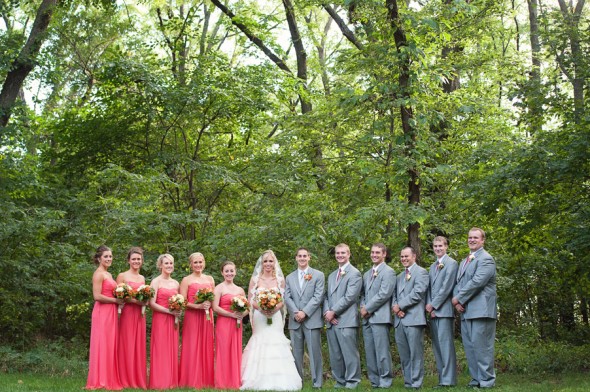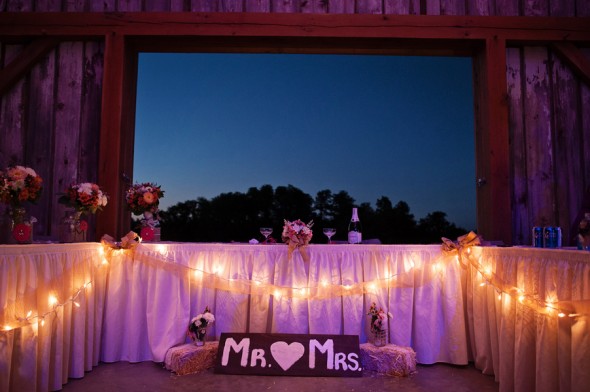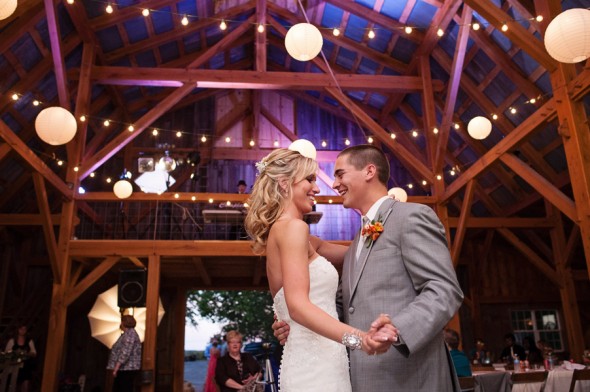 Sources: photographer: Jerry Wang Photography / venue: The Barn at Schwinn Produce Farm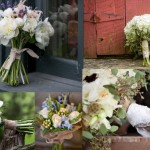 DIY Wedding Ideas, Rustic Country Flowers, Rustic Country Wedding Ideas
At this point we can all say that we have seen some great burlap wedding ideas and interesting burlap wedding decorations but one of my favorite rustic wedding trends is the burlap wrapped wedding … More...