October 24, 2014 By Maggie Lord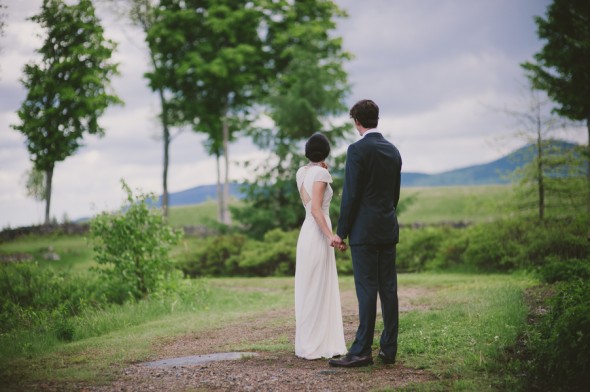 Lindsay and Nick were married in New Hampshire on Nick's family property. The sweeping beauty of the country landscape was the perfect backdrop for this simple, elegant wedding and reception. Alexandra Roberts, the photographer shared her observations: "It poured cats & dogs off and on most of the day, but when it came time for the ceremony, it was all blue skies and puffy clouds. Their ceremony was Quaker Style, which I always love, followed by a Meeting for Worship, where anyone could stand up and say whatever they want. Almost everyone stood and shared their thoughts, there were two songs even!" Since both Lindsay and Nick are farmers, the reception was a farm-to-table affair, sourcing the food from local farms. I love the quiet beauty and elegance of this charming New England farm wedding. See more New England farm weddings.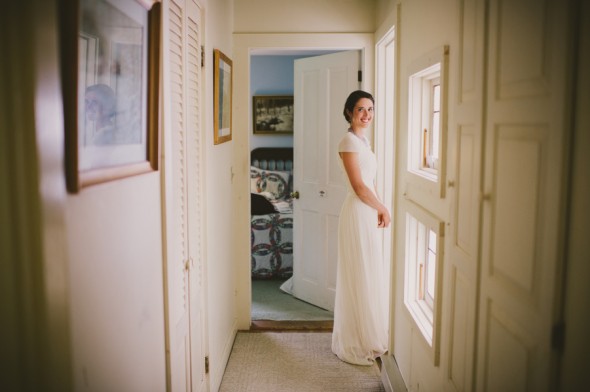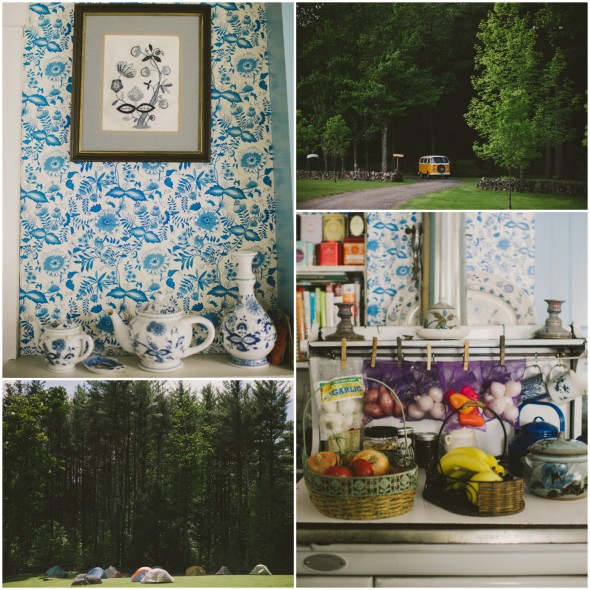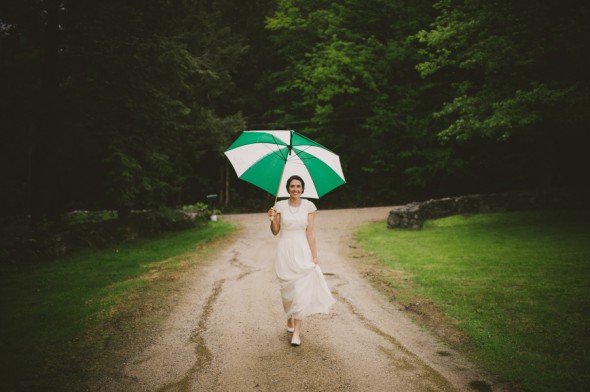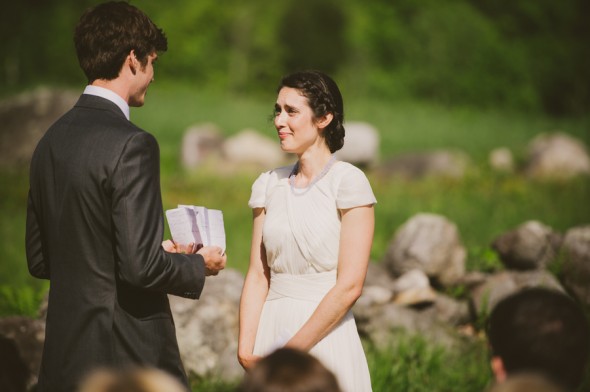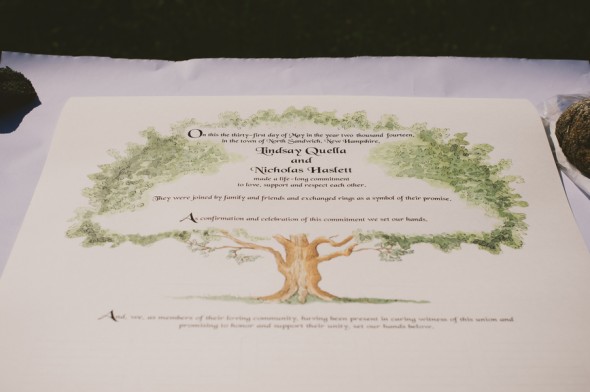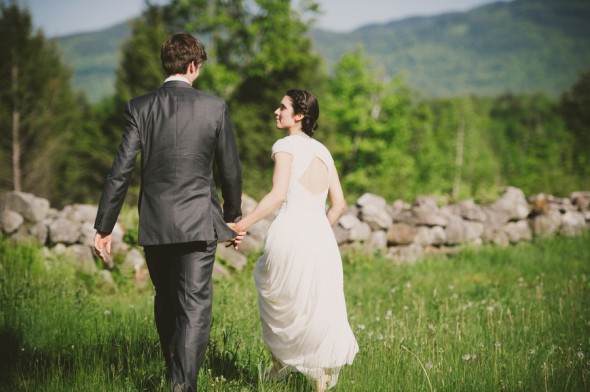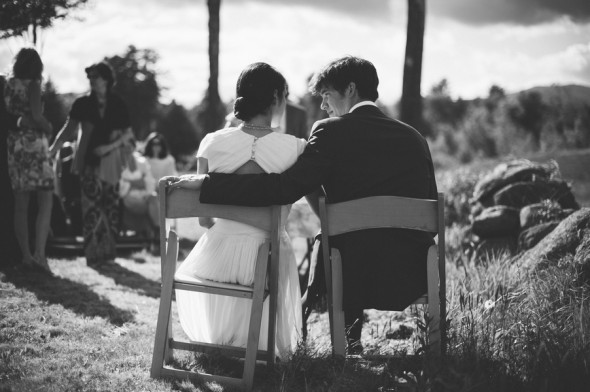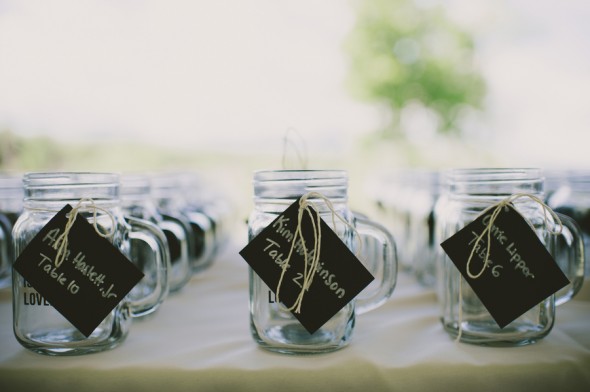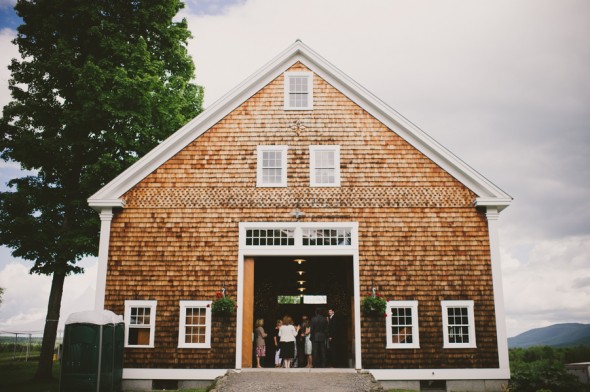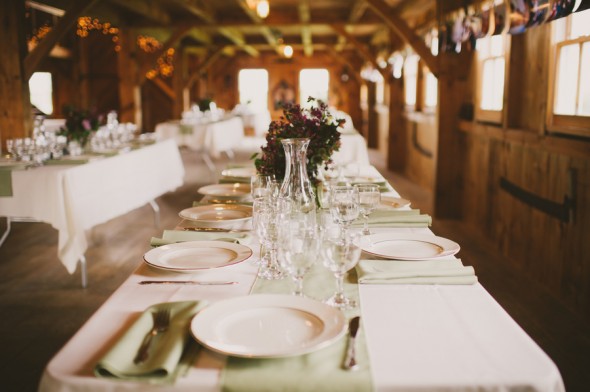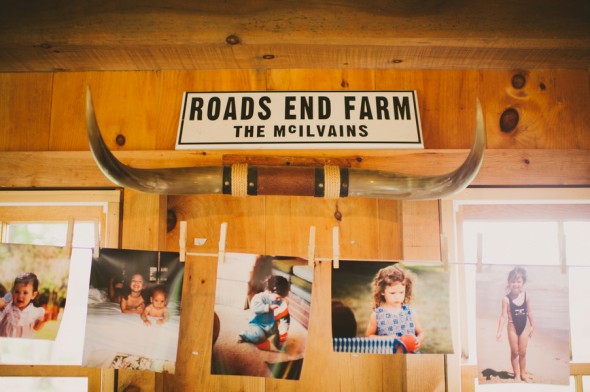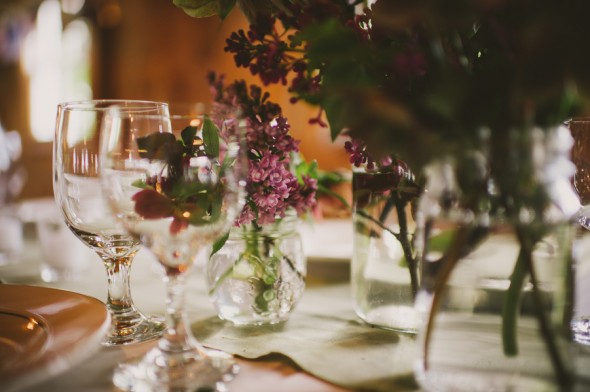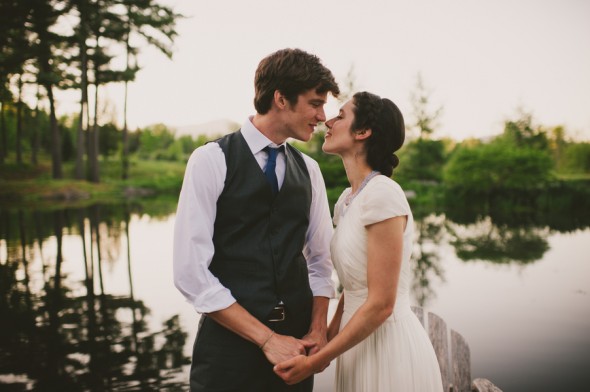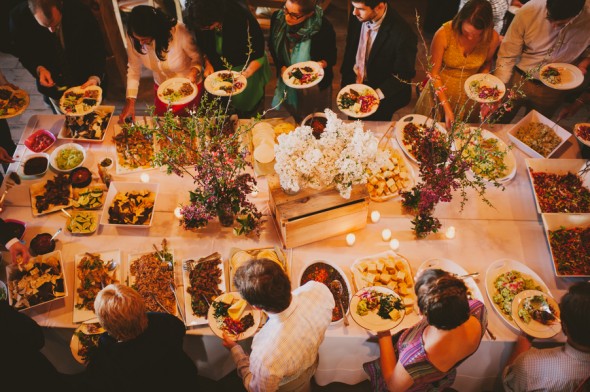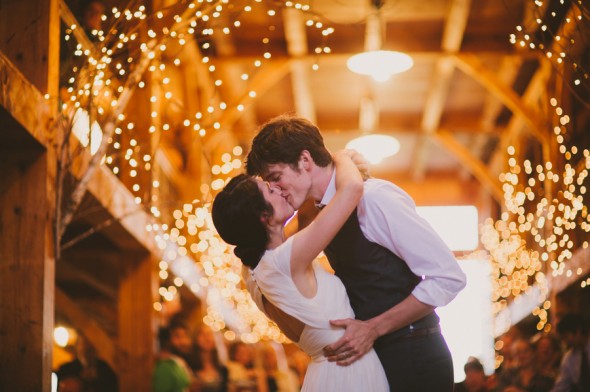 Sources – photographer: Alexander Roberts Photography / venue: Private Residence / dress: J. Crew / farm: Luna Bleu Farm / caterer: Delicata Catering / floral designer: Third Branch Flower
October 24, 2014 By Maggie Lord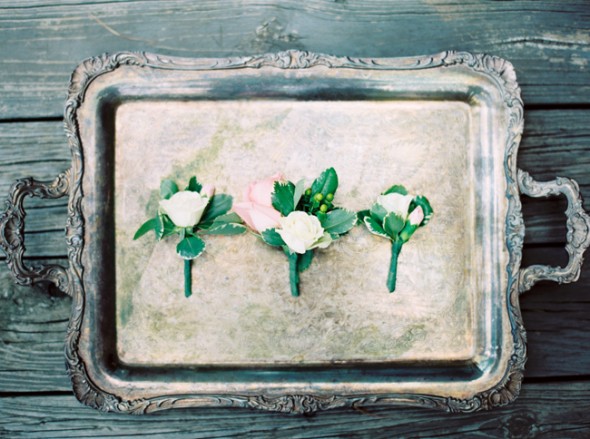 Taking place at the romantic Virginia wedding venue, Sinkland Farms, this couple designed a magical and one-of-a-kind wedding. I love it when brides work with a blush tone color pallet and that is exactly what this bride did. The light pink bridesmaid dresses complete the romantic and vintage feel for the wedding. From the photographer: Leslie and Zach have known each other since childhood, and started dating in high school.  Leslie's father passed away in high school.  The wedding was held on their family farm which her dad used to run.  She wore her father's cowboy boots down the aisle as if he were "walking her down the aisle".   The whole day was filled with so much love between these two that inspire everybody around them to love just a little bit more. Thanks to Allison Kuhn Photography for sharing this truly magical wedding with us today.
Sources – photography: Allison Kuhn Photography / venue, florals: Sinkland Farms, a Virginia wedding venue / wedding coordination: Allie Mannon, White Peonies Wedding & Events / catering:  Mikie's 7th / dj: Split Second Sound / hair:Emily Hopkins  the Bella hair co. / makeup: Priscilla Beasley. The Bella hair co / bridal gown: Jim Hjelm / bridal store: Hayden Olivia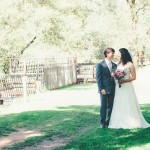 Camp Wedding, Country Weddings, Latest, Real Rustic Country Weddings, Spring Weddings
This California spring wedding was a three day affair. It took place at Rancho Cicada Retreat nestled in the Sierra Nevada Mountain foothills. Lauren Lindley, the photographer told us: With lush … More...