September 2, 2014 By Maggie Lord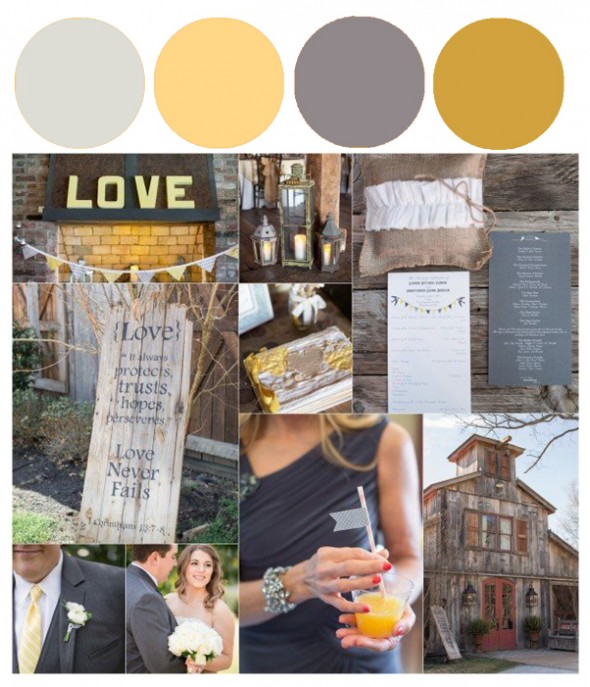 There is something so pleasing to the eye about a grey and gold wedding color palate! The warmth of the gold tones and the cool richness of the grey tones add brightness and depth in a beautifully balanced way. This could look like a grey suit with a soft yellow tie, or grey bridesmaids dresses with golden yellow florals. The grey keeps things toned down while the gold adds pops of color where you want them. These real weddings from the blog nailed it!
September 2, 2014 By Maggie Lord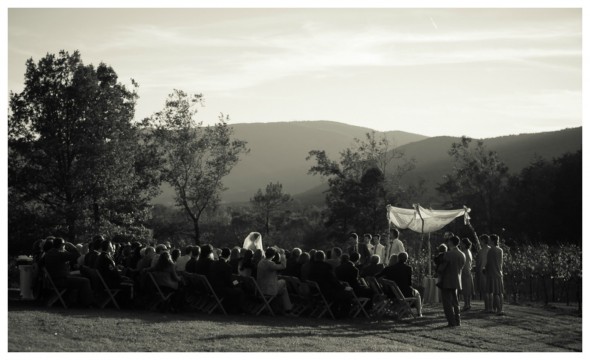 Leslie & Daniel's vineyard wedding took our breath away. The bride wore a long lace gown with a keyhole back that was a perfectly modern take on a traditional wedding gown. The wide open venue created a beautiful atmosphere for the couple's wedding ceremony, which was followed by a tented reception on the property. Taking place at Mountfair Winery, a Virginia country wedding venue  this wedding has some perfect fall wedding ideas. White paper lanterns led the way, a rustic touch that we absolutely love! The bride carried wildflowers that set the tone for the rust and coral accents throughout the wedding decor. The natural style of this wedding was further accented by the beautiful natural light on their big day! Our thanks to Jack Looney Photography for bringing this wedding to rustic wedding chic. See more fall weddings.
Sources : photographer:  Jack Looney Photography / event planner: A Grand Affair / caterers: Carpe Donut / catering: The Catering Outfit / equipment rentals: FDS Tents / Festive Fare Rentals / floral designer: Sugar Magnolias / venue: Mountfair Winery, a Virginia country wedding venue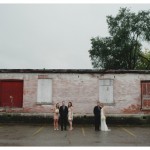 Classic Rustic, Latest, More Rustic Style Real Weddings, Real Rustic Country Weddings, Vintage Style Weddings
Courtney and Mark were married on a beautifully rainy day at the Cambridge Mill. In spite of the rain, the bride and groom were as stunning as they were happy!  Their industrial venue lent itself to … More...