October 2, 2014 By Maggie Lord
This charming southern country wedding was held at the Virginia barn wedding location, Windsor Castle Park in Smithfield, Virginia. The park was originally a farm owned by Smithfield's founding family. With the historic barn as a backdrop, the outdoor wedding ceremony site, draped with a simple burlap trellis, was rustic and beautiful. The brides bouquet of pink and white flowers was the perfect pop of color. The bridesmaids, all in cowboy boots wore a beautiful, one -shoulder dress in soft pink. The reception, under a tent on the wide lawn, featured pretty centerpieces of baby's breath and custom mason jars. Thanks to Sharon Elizabeth Photography for sharing this lovely southern country wedding. Check out other featured southern weddings here.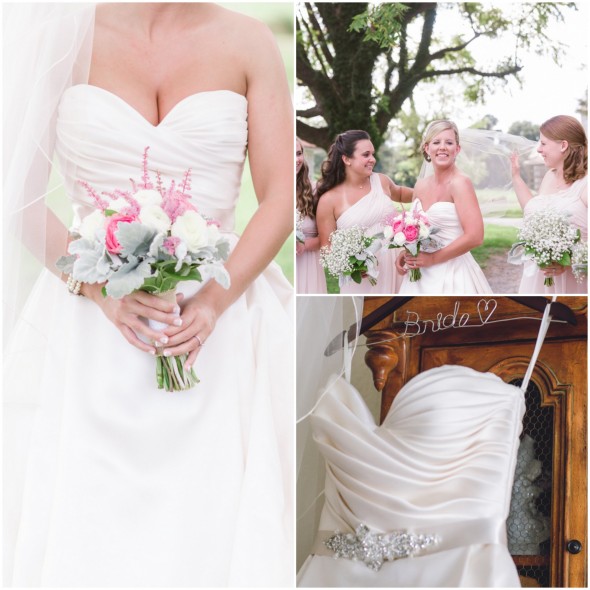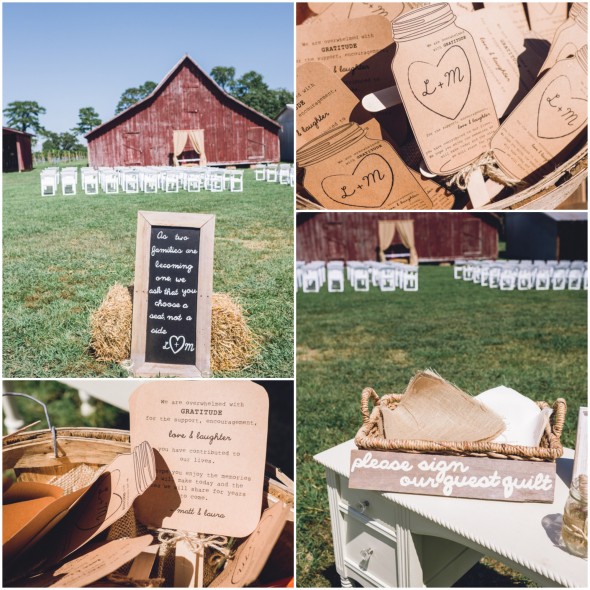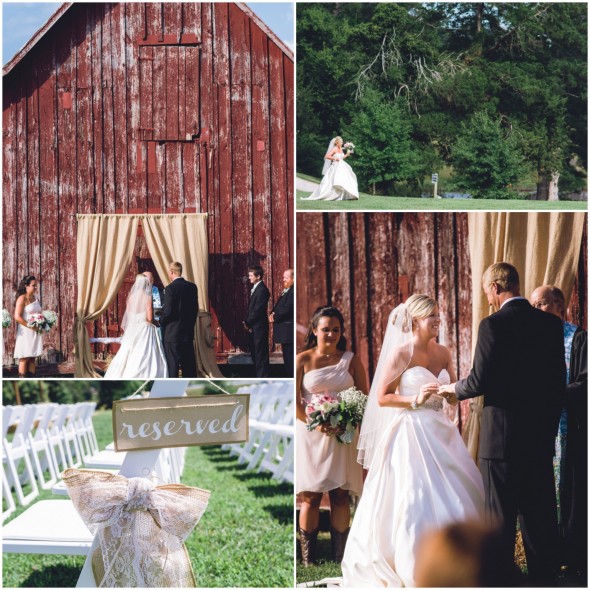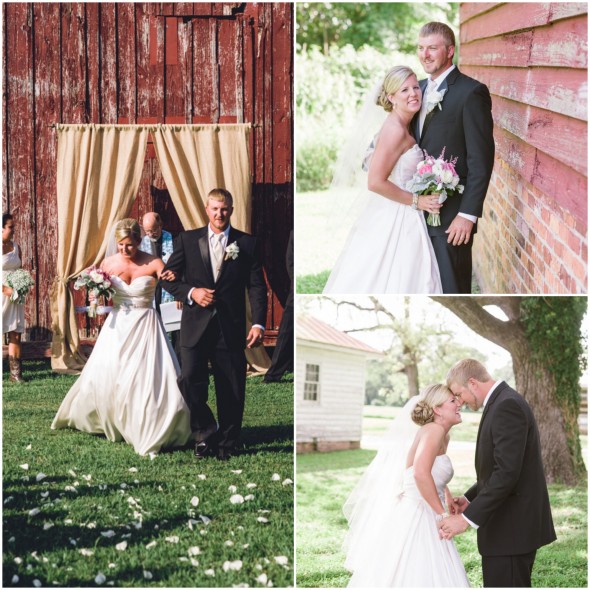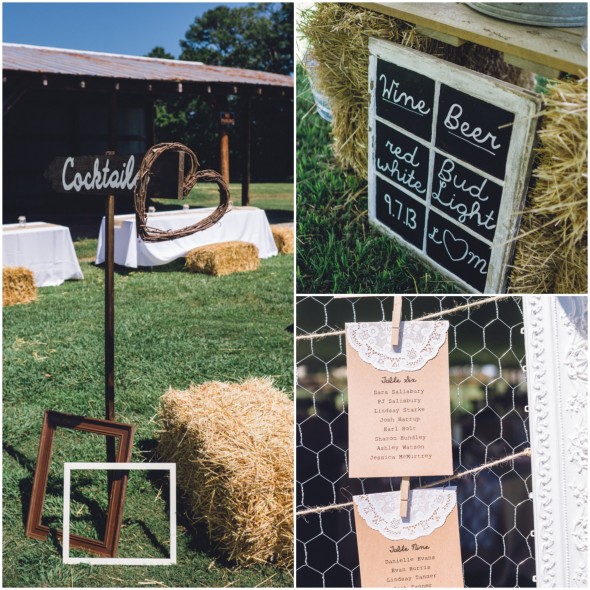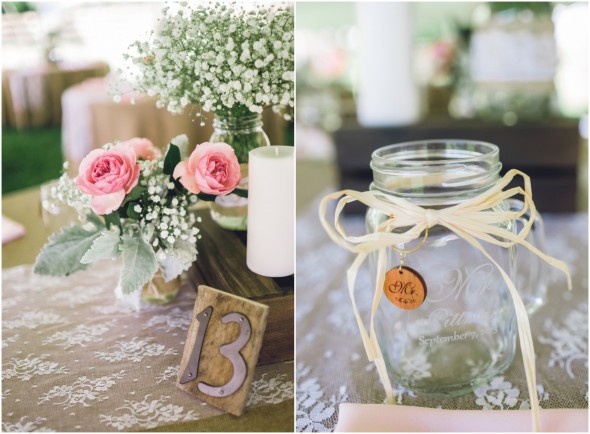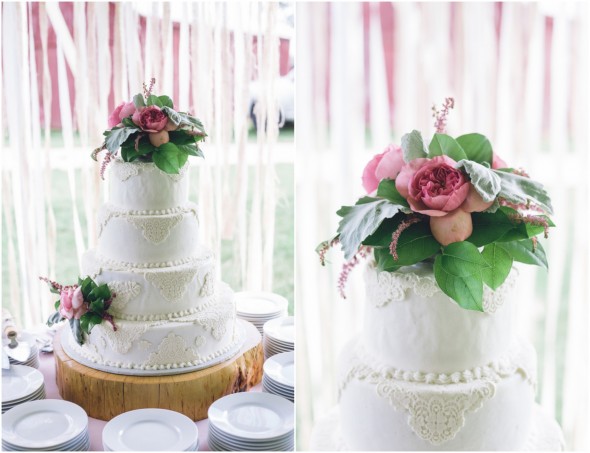 Sources – photographer: Sharon Elizabeth Photography / venue: Windsor Castle Park, a Virginia barn wedding location / caterer: Virginia Diner
October 1, 2014 By Maggie Lord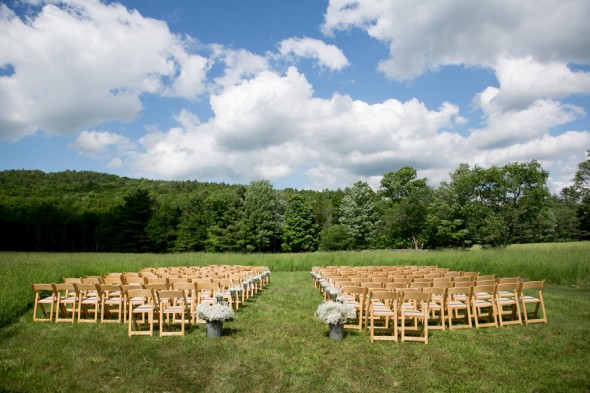 Get ready for a wedding that did took on the look of farm wedding chic and nailed it. This wedding will also have you wishing that you had a private farm to host your own wedding on but if you are not lucky enough to have your own Vermont farm wedding location you can see an entire list over at the Rustic Wedding Guide and start planning a wedding like this couple did. From the amazing white and green wedding flowers to the stunning dark green bridesmaid dresses this wedding is a winner if you ask us. From the bride: Our venue was a family farm of the groom in Grafton, Vermont. The property, called Hall Brook Farm, has been the setting for several family weddings, and we were thrilled to celebrate our marriage in such a beautiful and meaningful place. As a couple who spends a great deal of our free time outdoors, we wanted to be married in a New England setting with natural beauty. The farm was the perfect spot and we held both the ceremony and reception outdoors. We have to thank Orchard Cove Photography for sharing another beautiful wedding with us. Love this wedding… see more summer weddings.
Some of the best advice received before the wedding was to take a few moments throughout the night to step back as a couple, take a look around the event, and notice the love and celebration. At one point, Avery and I stepped out of the tent at sunset to have a moment alone. Looking back at the tent, all lit up with our family and friends dancing, was one that we will always remember. It was special to have a few moments alone and take in all that was being celebrated and those who were with us to mark the occasion.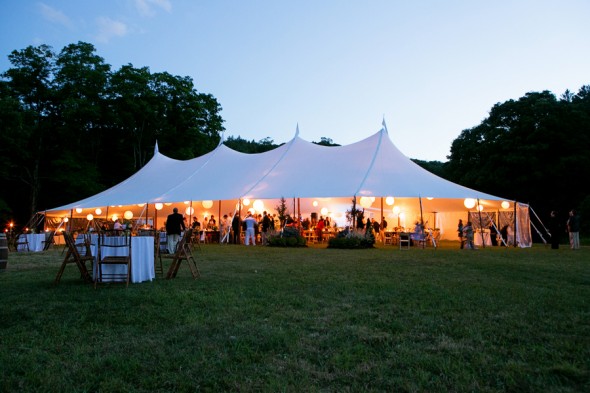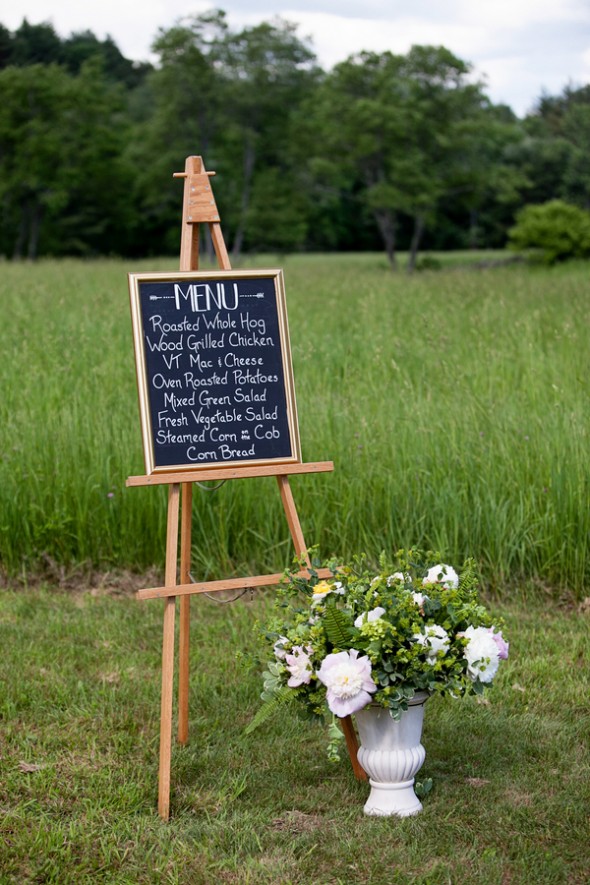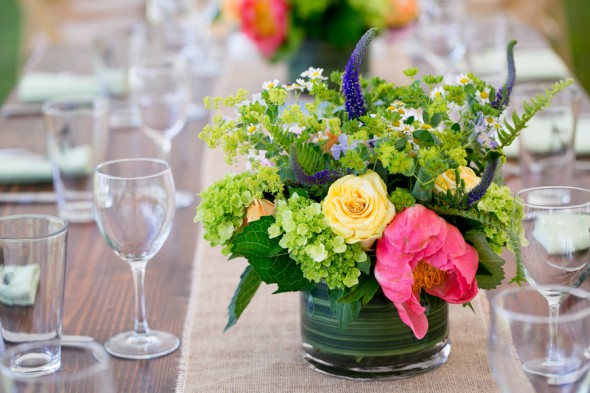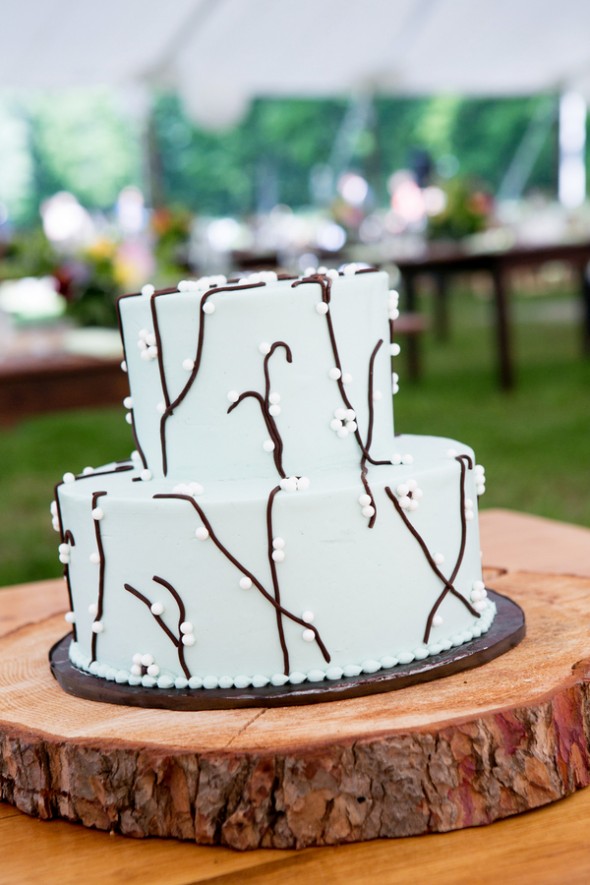 Sources – photography: Orchard Cove Photography / venue: private, see more Vermont Farm Wedding Venues / catering: All Smoked Up BBQ Catering / event planner: Janet Dunnington / beauty: Christian Roy's Salon, Stacy Hunter Makeup / cake designer: Irene's Cakes by Design / floral designer: Nancy Bishop Floral Designers / music: Murray Hill Talent / invitation designer: The Lighthouse Works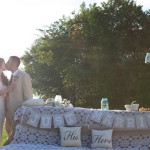 Country Weddings, Fall Weddings, Farm Weddings, Latest, Real Rustic Country Weddings
Filled with country fall wedding ideas, a beautiful neutral color theme and a beautiful horse farm wedding location, this wedding has everything you want to see at a rustic wedding. Taking place at … More...