May 23, 2013 By Maggie Lord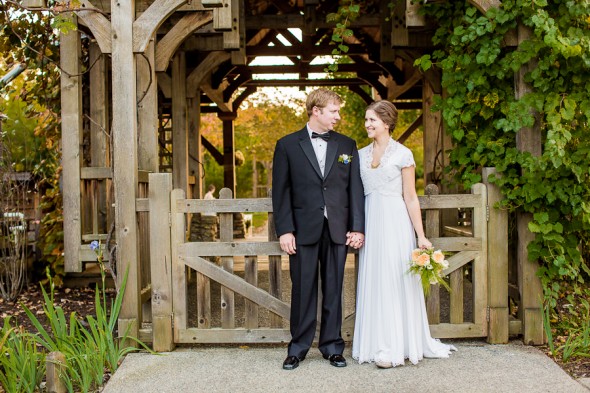 If you are planning a rustic wedding in the Tar Heall state and need a little inspiration then this is the wedding for you. Taking place at the picturesque North Carolina Arboretum, a slightly nontraditional rustic wedding venue in North Carolina but a great one nonetheless, this wedding comes courtesy of Meet The Burks a photography team who is also a member of our hand-selected list of vendors we call the Rustic Wedding Guide. With soft candlelight from numerous mason jars and a stunning outdoor location this North Carolina rustic wedding really does hit the mark.
Sources – photography: Meet The Burks / venue: The North Carolina Arboretum / floral design: DIY by bride / catering: Luella's BBQ / desserts: French Broad Chocolate Lounge
2:00 pm By Maggie Lord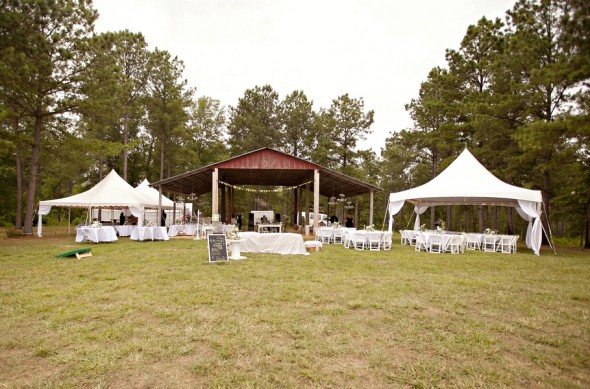 This country backyard style wedding was held on the property of a friend and was decorated perfectly for the wedding on Kara & Hank. An intimate ceremony with hay for guests seating, a beautiful arbor of hand wrapped branches and wide open farm space are just a few of details that made this wedding standout. Filled with personal touches such as displaying drinks in a John Deere tractor and whitewashed chalkboards along with a stunning simple yet elegant sweetheart table showcases a nice balance between casual and country chic. Thanks to Paperlily Photography for sharing this wedding with us today.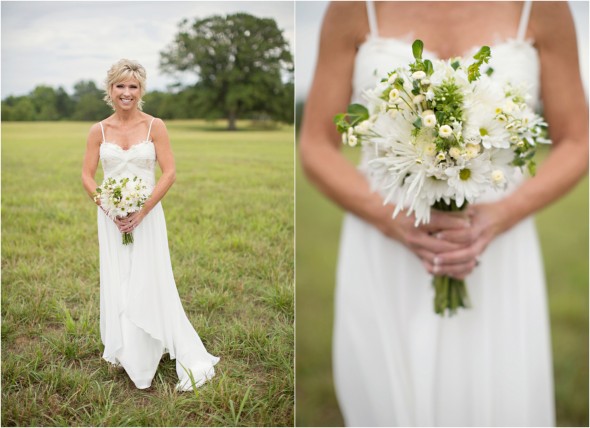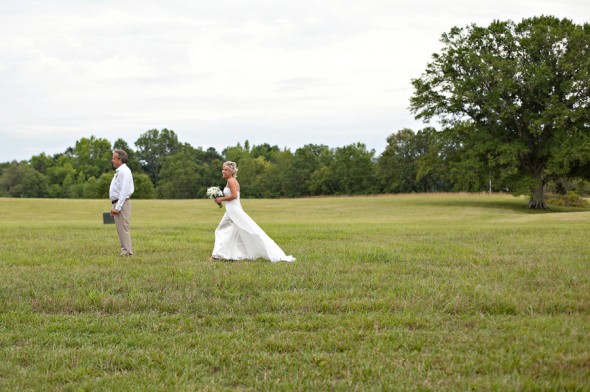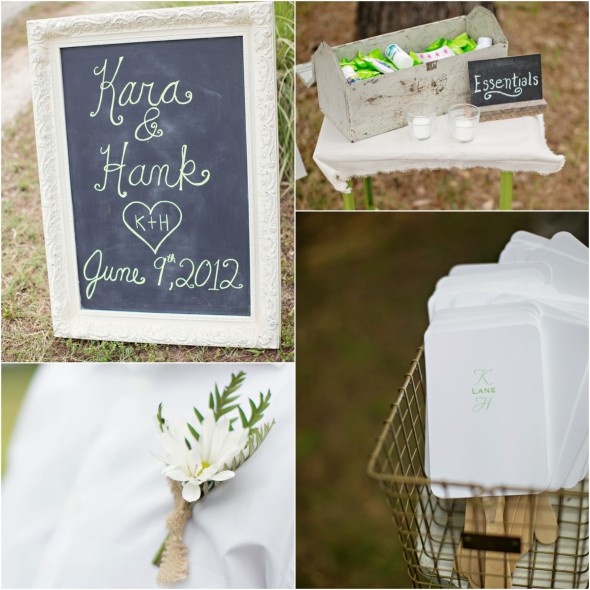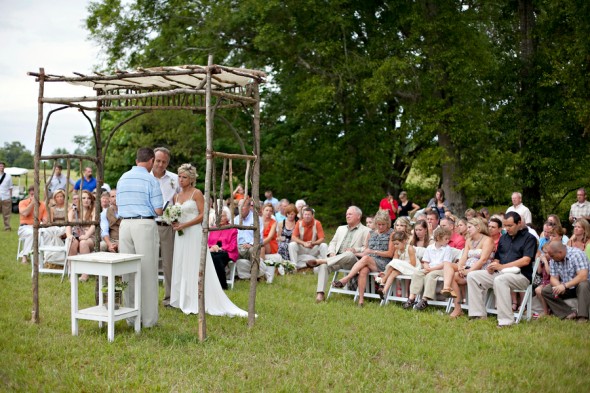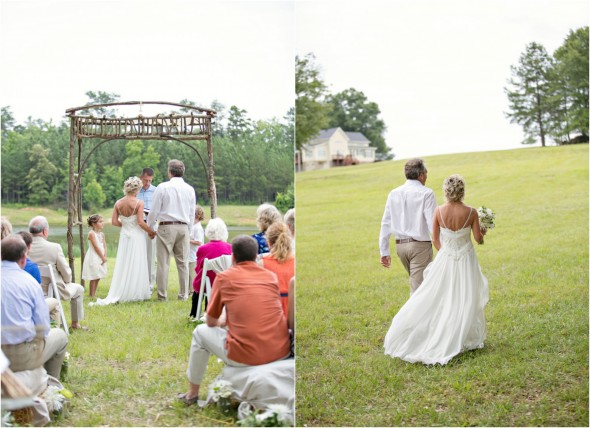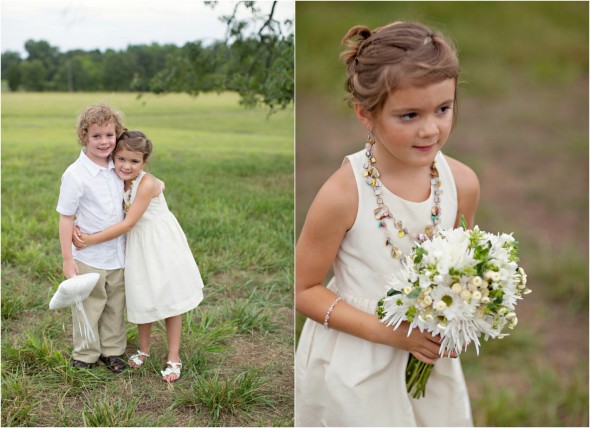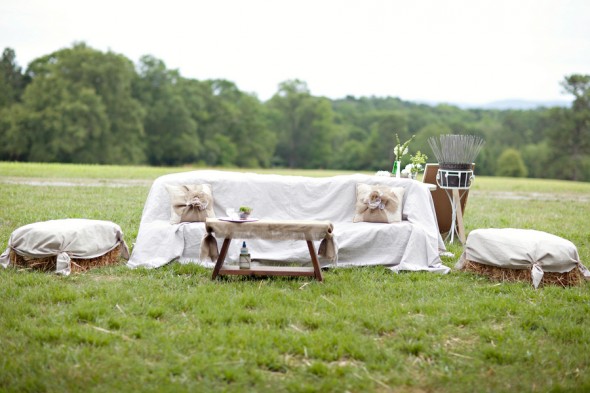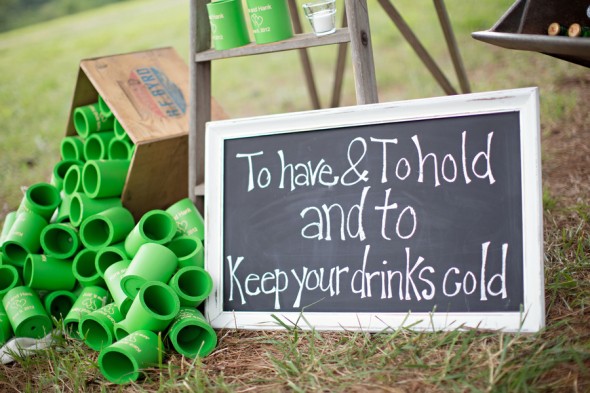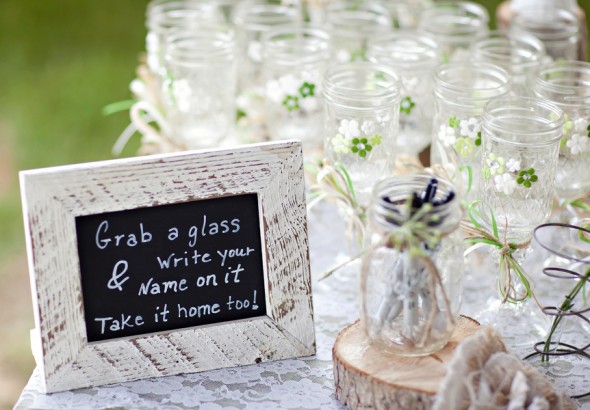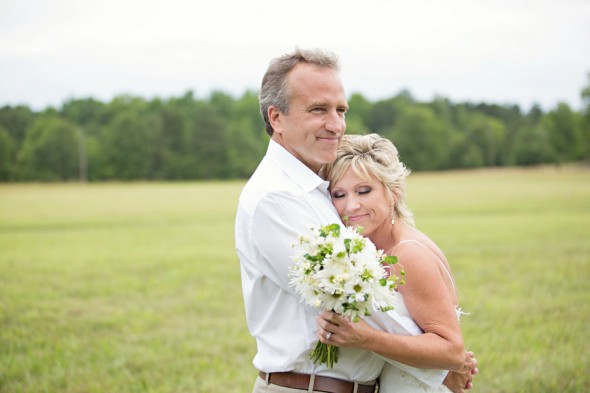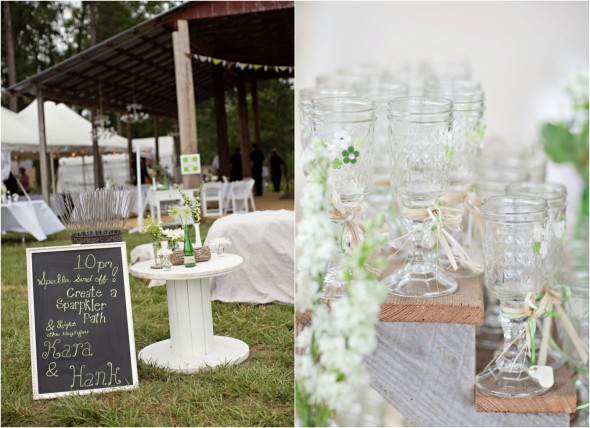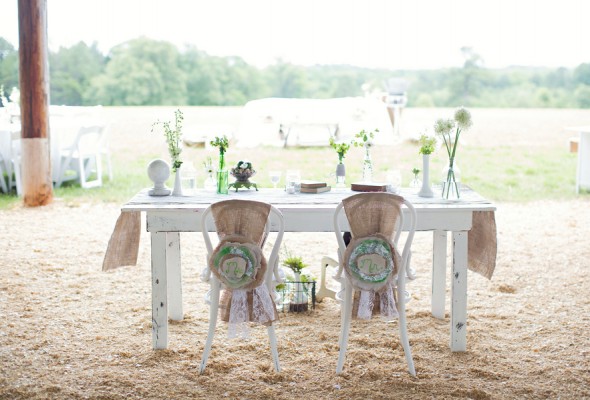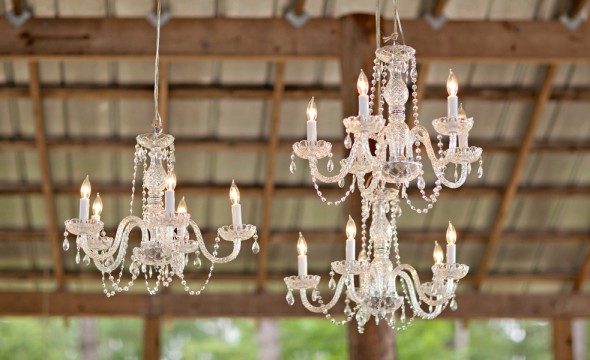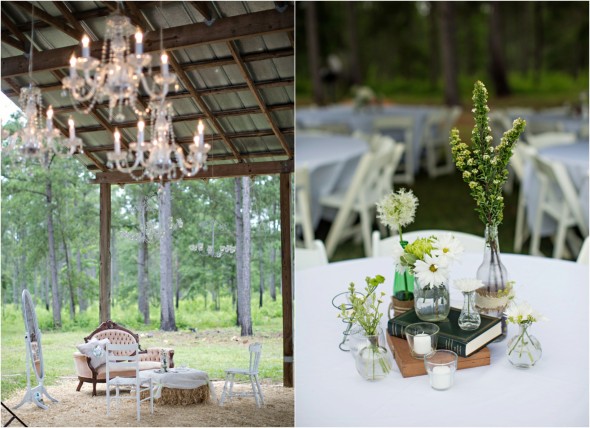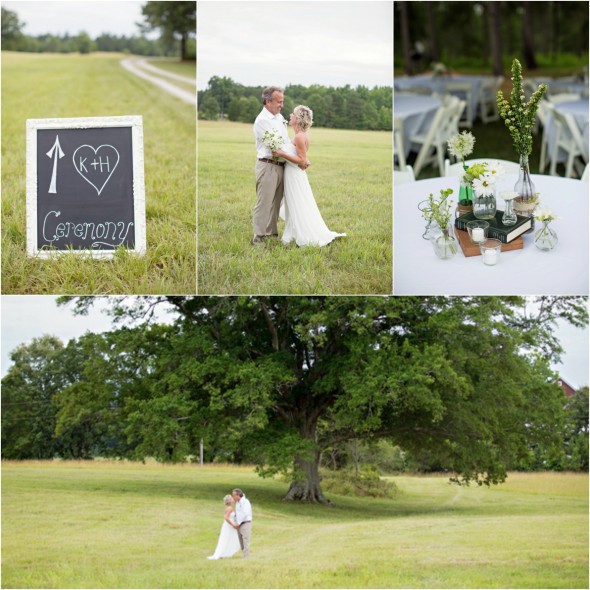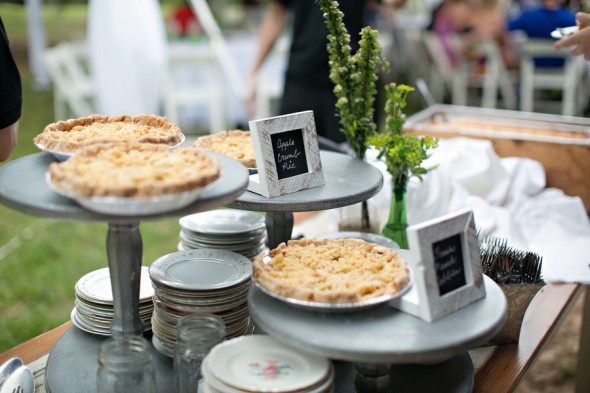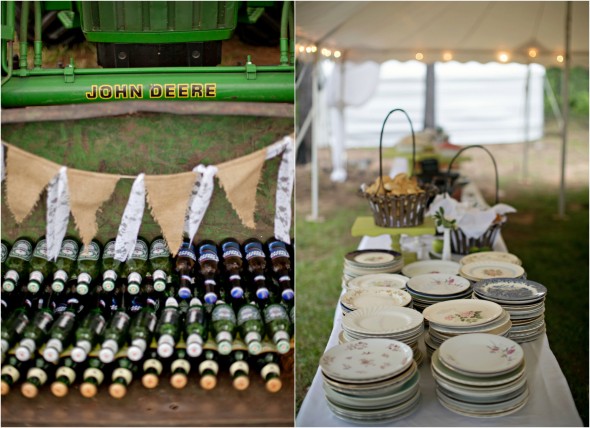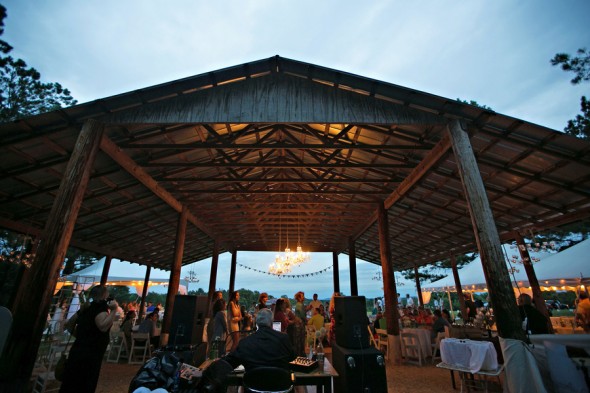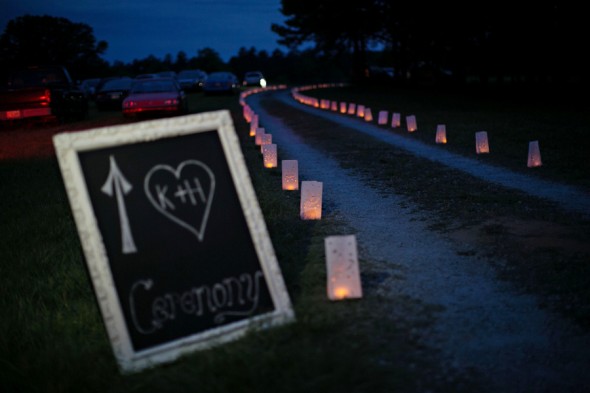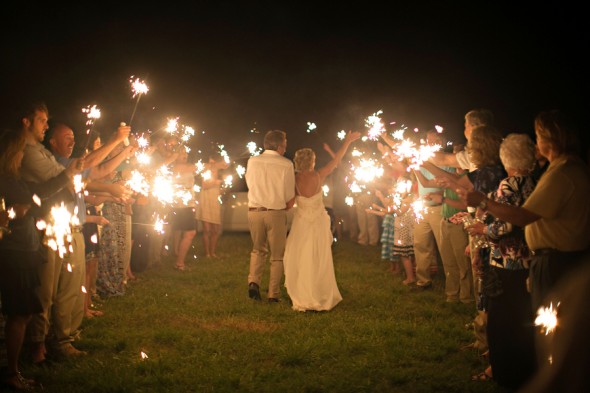 Sources – Photography: Paperlily Photography / venue: private / event planner: Signature Weddings & Events, LLC. / event design: The Funky Shack / floral design: Southern Stems / catering: Contemporary Catering / rental: Classic Canopies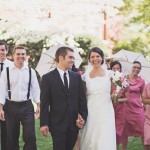 Country Weddings, Real Rustic Country Weddings, Southern Weddings, Top Rustic Wedding Posts, Vintage Style Weddings
Often times brides set out to create a DIY style rustic wedding and the bride from this amazing wedding was no different. Taking place on a stunning college campus and surrounded by friends and … More...