A Mountain Rustic Wedding Near Sheridan, MT
When you have the majestic mountains of Montana as the backdrop to your wedding you know you are off to a good start. Today's real wedding took place in a Catholic church for the ceremony and then offered a reception in a historical building at the local fair grounds. I was taking with the natural beauty of the landscape and the rustic details added by the couple. I get to look at tons of wedding pictures and I always love to get a glimpse of the dessert table, this wedding has one of the best looking dessert tables I have seen in a long time. I know it will be apart of my next Best List. Make sure you pay special attention to the centerpieces from this wedding – you can't find more simple & rustic chic designs than these!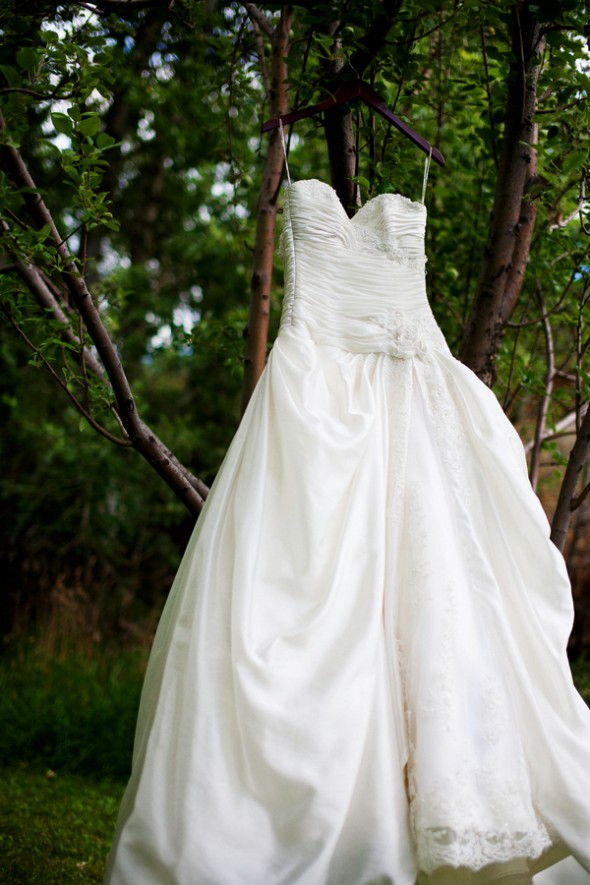 The soft green bridesmaid dresses are a wonderful compliment to the rustic setting and look even better when teamed up with cowboy boots! I hear from hundreds of brides via the Ask Maggie page who are planning their weddings and I would say about a quarter of them are going for the cowboy boot look. One bride filled me in a fun tip, she said her bridesmaid will be changing out of their high heels and into boots for the dancing part of the evening because as she said "who wants to be stuck in heels all night!" I guess maybe the trend of changing into flip flops is over and boots are in!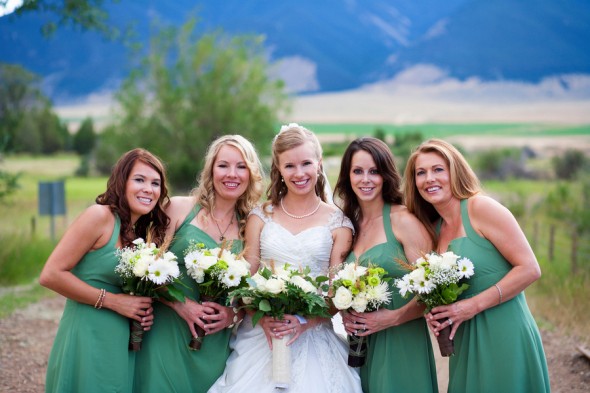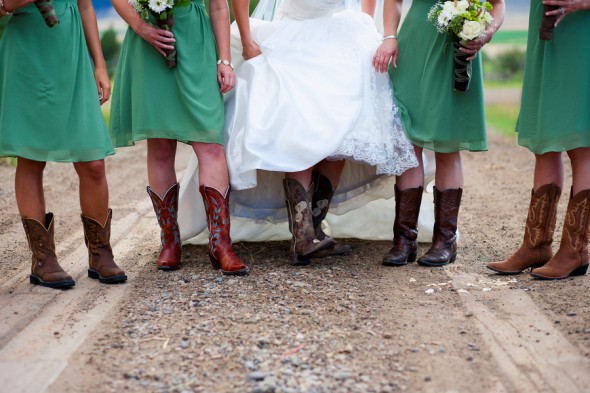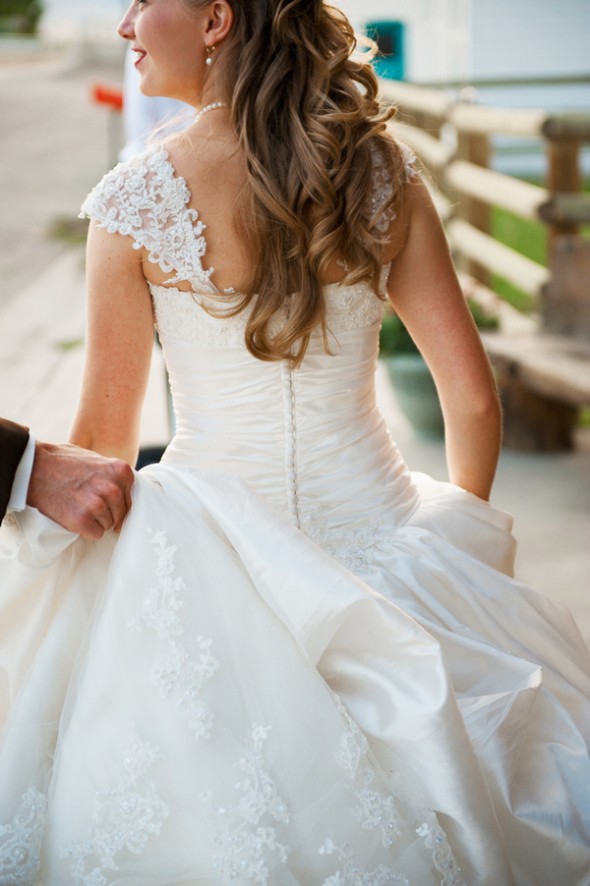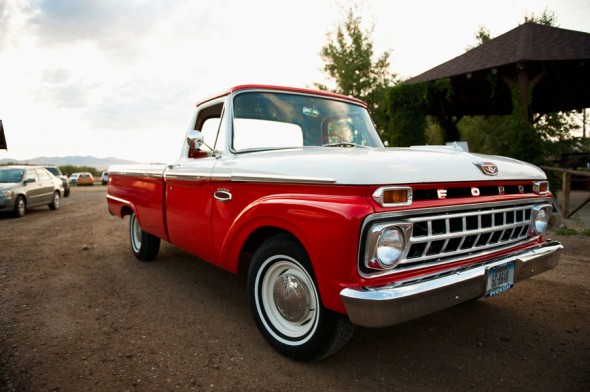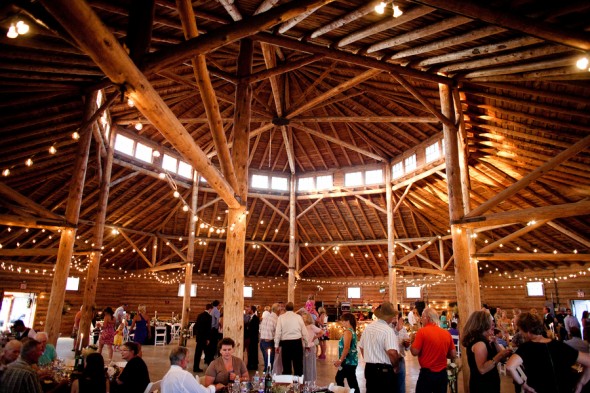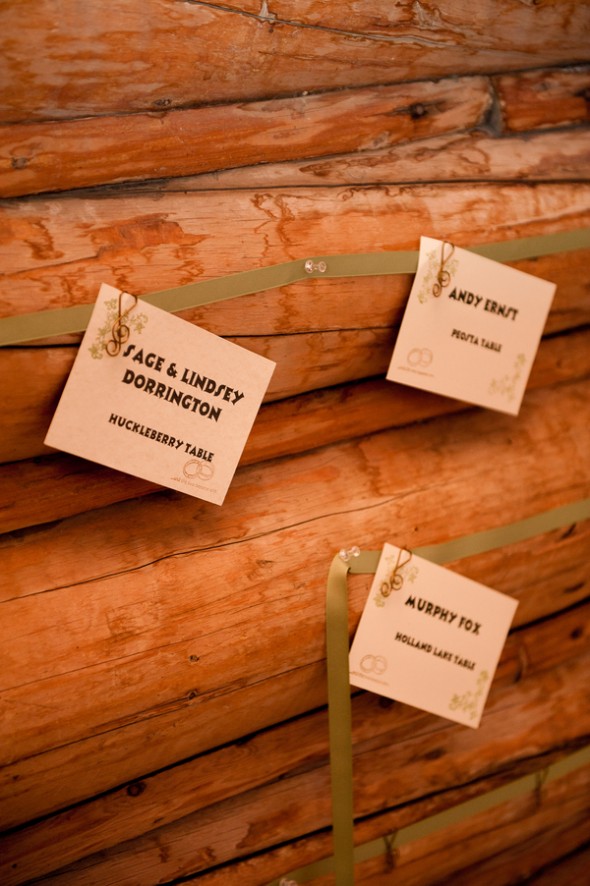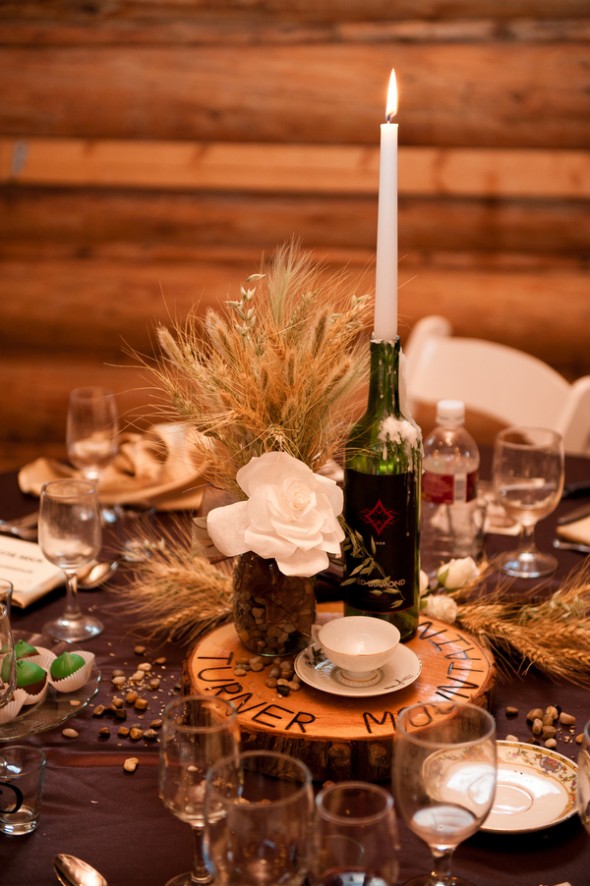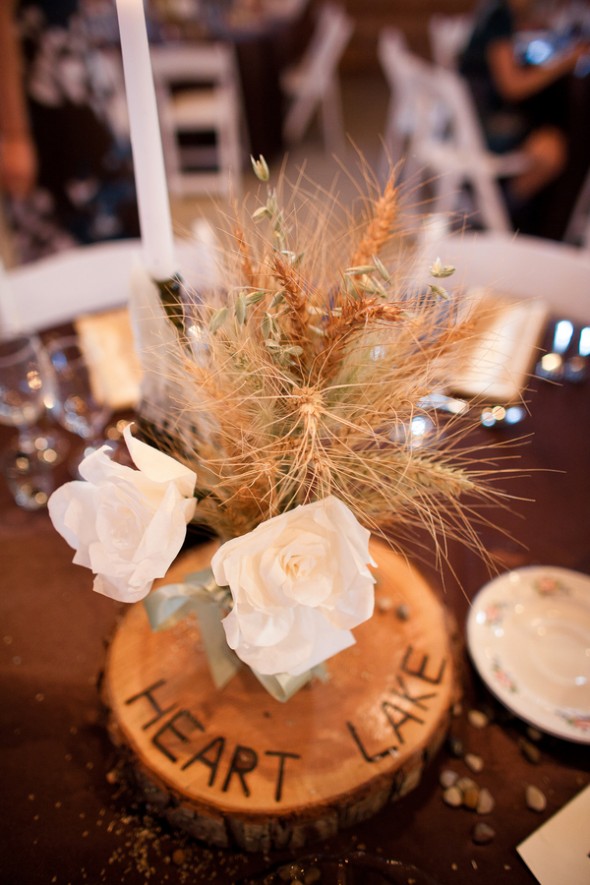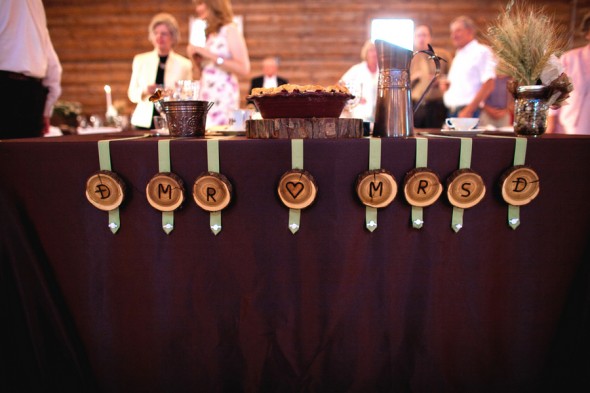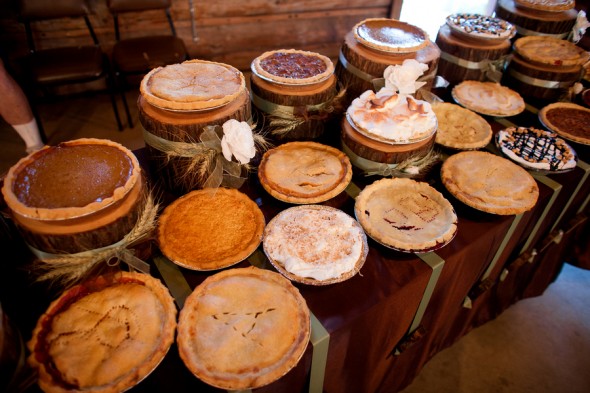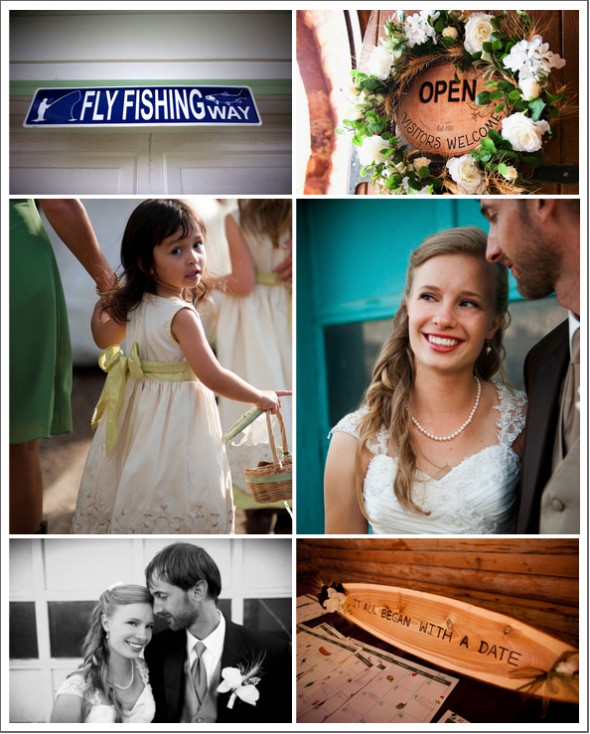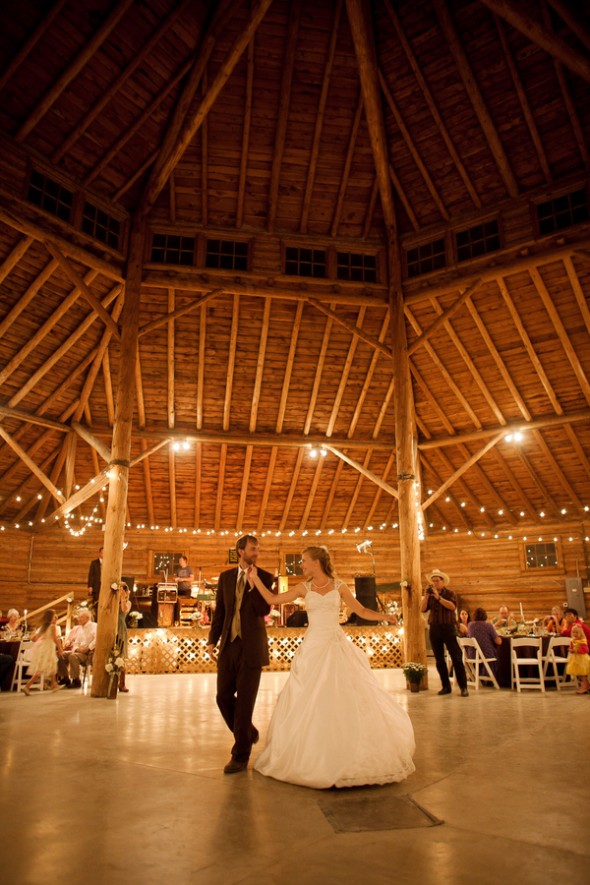 credits: photography: Christopher Rebo Photography

"Get Rustic Wedding Updates"
Receive wedding ideas and updates straight to your inbox!