Aspen Rustic Mountain Wedding: Allison + Mike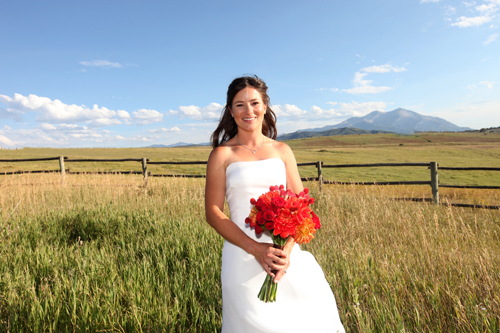 When this beautiful Aspen mountain wedding was sent over to me from my friends, Chelsea & Virginia from Bluebird Productions I could not wait to share it. There is something so sweet and simple about a mountain wedding, I am not sure if it is the natural beauty the mountains provide or just the fact that there is a romance about being high up in the mountains but whatever it is this wedding has it. Thanks to Hollimon Photo and Bluebird Productions for sharing this stunning wedding with us today. Bluebird Productions are also featured in the Rustic Wedding Chic book where they share planning tips for the ultimate rustic wedding.
Here is a little information about the wedding from event planners, Bluebird Productions:  Allison Holmes and Mike Spade are the ideal couple. Allison approached Bluebird Productions, as she was looking to have a "Green" wedding. Bluebird Productions prides itself on creating "green" weddings and lowering the carbon footprint of events. Allison and Mike bought a piece of property up in the mountains near Aspen and were living in a yurt as they built their house, chicken coup, large organic garden and planned a wedding. Mike owns a construction company and works on the Aspen Highlands Ski Patrol in the winter. Allison works at local farms and sells her garden's produce at local markets. Allison and Mike had a beautiful wedding on the property next to the one they were building on. The ceremony had Sopris Mountain as the backdrop and horse filled pastures. Guests then walked from the ceremony down to the horse corral, where there was a large tent set up for dinner and dancing. The bar for the cocktail hour was set up in the horse trailer. Mike had made all the wooden vases that were used as centerpieces at the dinner tables.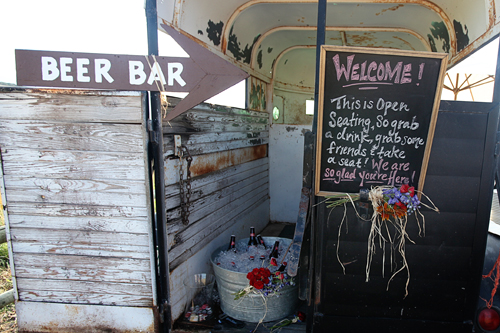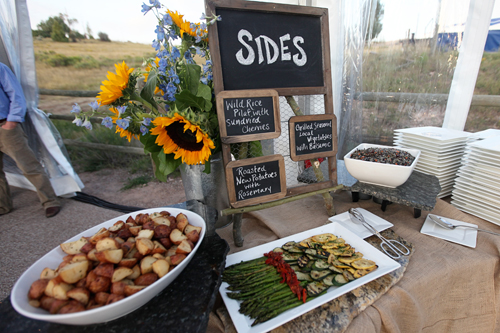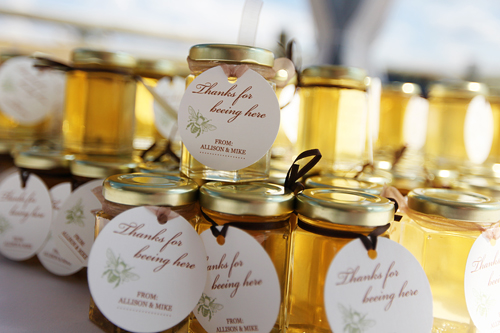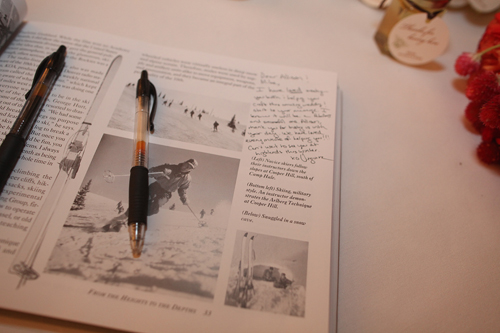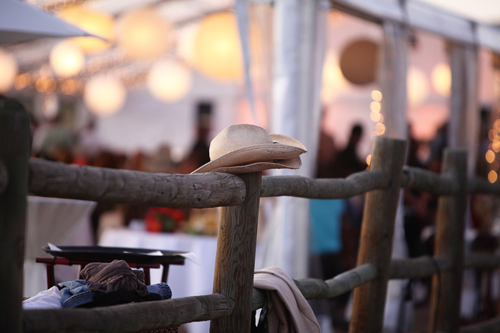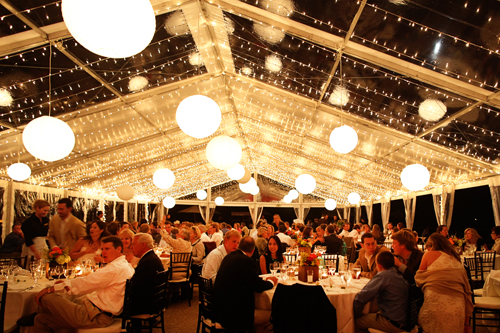 Sources – photography: Hollimon Photo / event planner: Bluebird Productions / catering: ASC Catering / floral design: Aspen Branch / hair & makeup: Full Circle / rental: Premier Party Rental / AV services: Halcyon Productions

"Get Rustic Wedding Updates"
Receive wedding ideas and updates straight to your inbox!