Country Style J.Crew Wedding Gowns
I have been a big fan of the J.Crew wedding collection since it first launched but with each season that passes the collection gets stronger and stronger. I know at first the idea of buying a wedding dress online might not seem that fun but J.Crew has done a great job of bridging the gap between the personal service you would get at your local bridal shop and the convenience with buying online. You can work with one of their stylist who will help to bring your dream look to life and you can also now make an appointment at their bridal boutique in NYC. With the popularity of the J.Crew wedding collections I thought I would pick out a few dresses that would be perfect for a country wedding.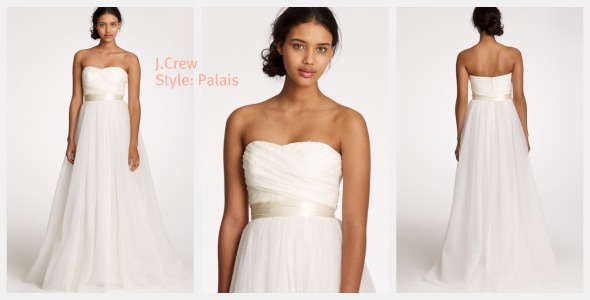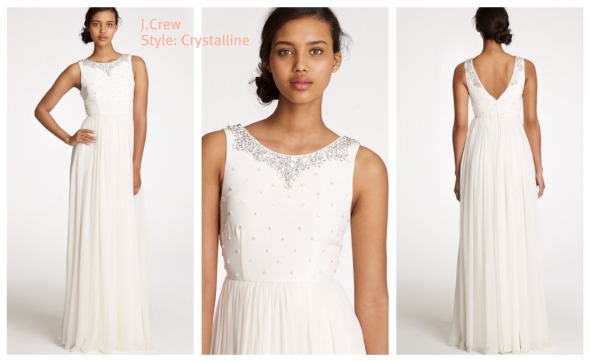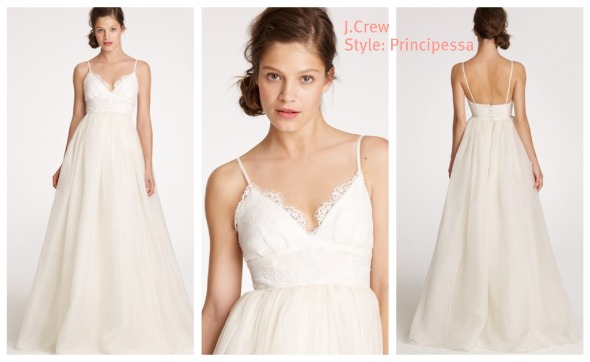 credits – styles & photos curtsey of J.Crew

"Get Rustic Wedding Updates"
Receive wedding ideas and updates straight to your inbox!