Department Store Wedding Dresses
Often I have brides to be asking me for suggestions on where to find beautiful rustic or country wedding gowns. Of course you can search online and head out to your local bridal shops but I have one tip that many brides don't know about… head to the department stores! Yes, many department stores have online and in store wedding shops with beautiful designer gowns that you will not being seeing in the bridal shops. One of the best reasons to look at these stores is because unlike bridal shops you can open a department store charge card and while I don't suggest going heavily into debit for your wedding dress you will often be able to qualify for additional savings when you open a store charge which will help you save a little extra and many times these charges come with perks like free alterations. Here are some examples of long & short wedding gowns from Neiman Marcus that would look perfect at a rustic or country style, and just as a side note, all of these dresses are under $1,000!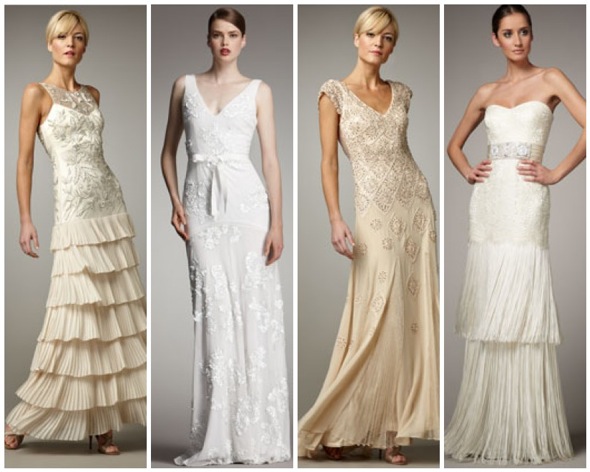 Long dresses : Sue Wong $515.00 / Robert Rodriguez $895.00 / Sue Wong $545.00 / Badgley Mischka $880.00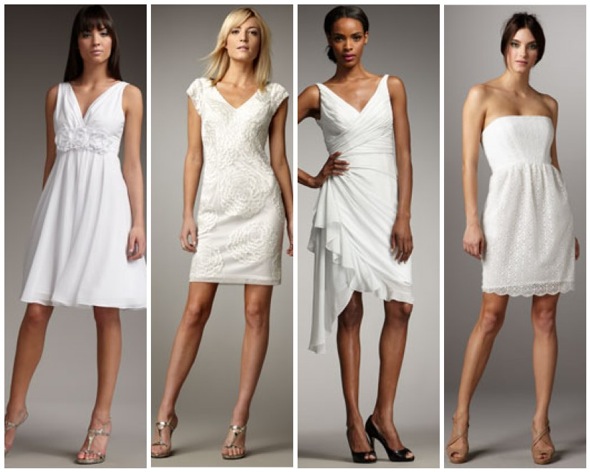 Short dresses: Rickie Freemand for Teri Jon Rosette $260.00 / Sue Wong $400.00 / Badgley Mischka $465.00 / Shoshanna $330.00

"Get Rustic Wedding Updates"
Receive wedding ideas and updates straight to your inbox!