Saturday, May 18, 2013 By Maggie Lord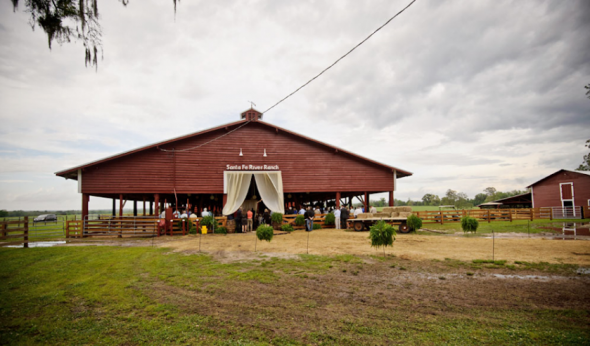 With long white benches for guests at the ceremony and a reception complete with a chandelier this is not your average barn wedding. This elegant barn wedding took place at a rustic Florida wedding venue called Santa Fe River Ranch and offers a barn space for both the ceremony and the reception surrounded by countryside. This barn style wedding really does capture a beautiful even balance between rustic and country style and showcases what a barn location can offer a wedding. Thanks to Footstone Photography for sharing this wedding with us today.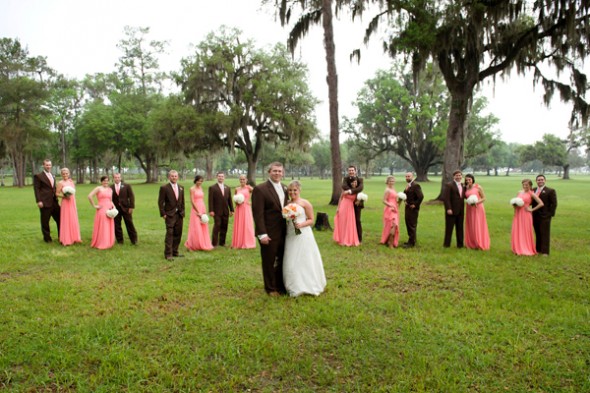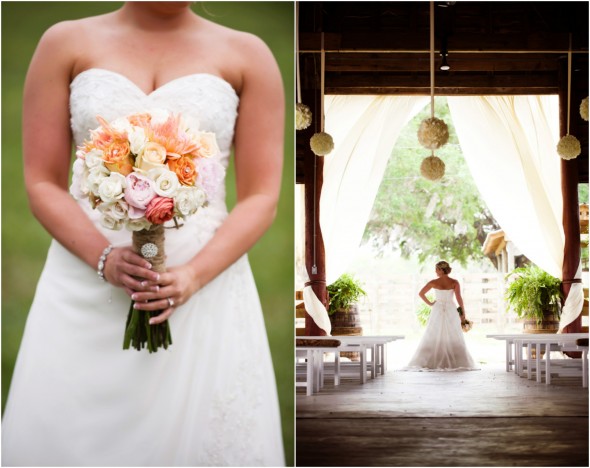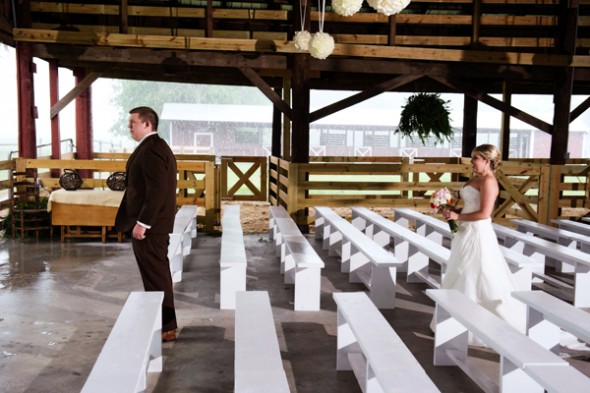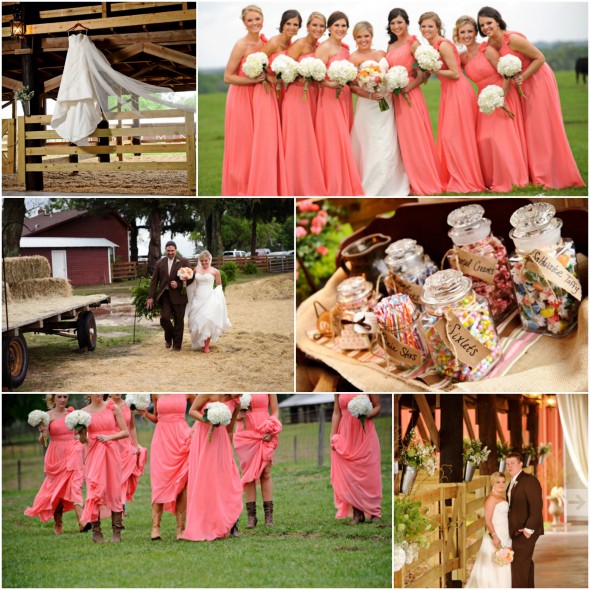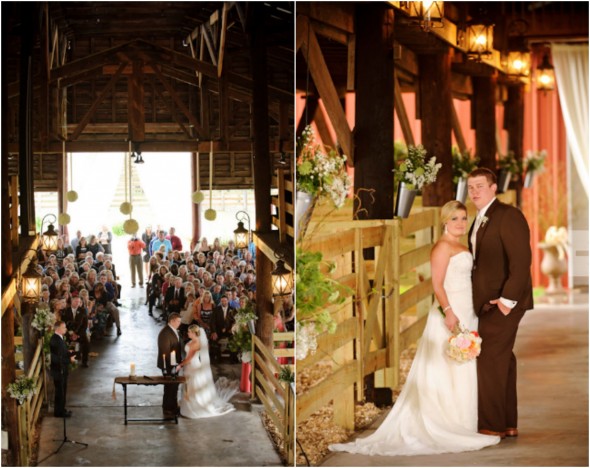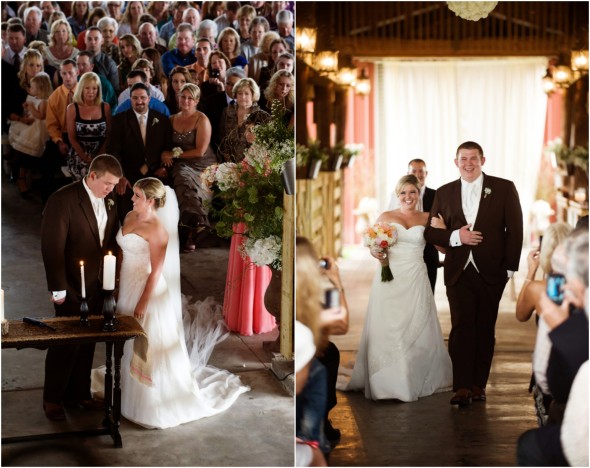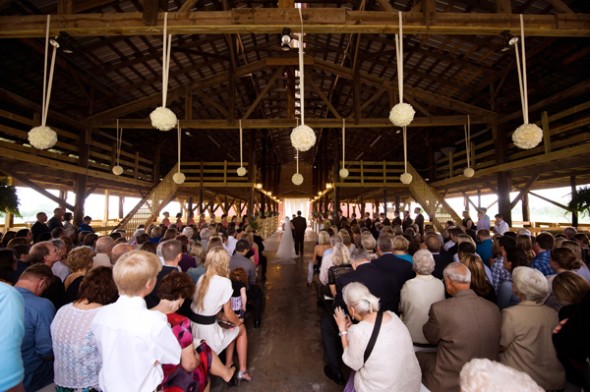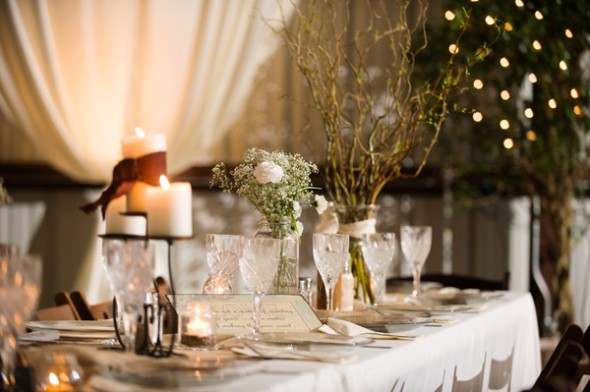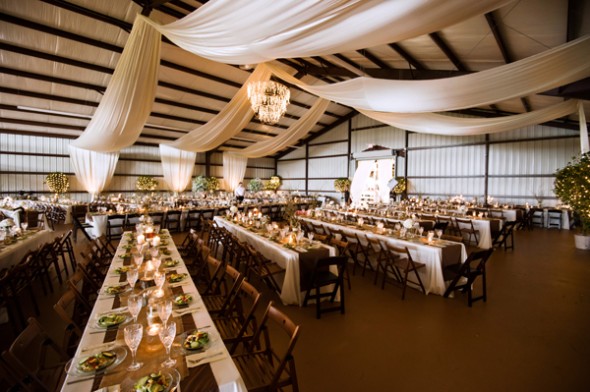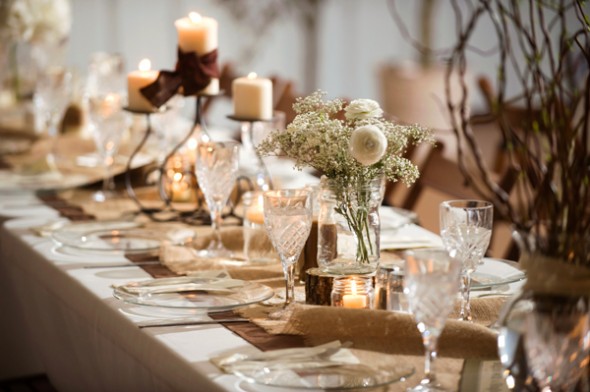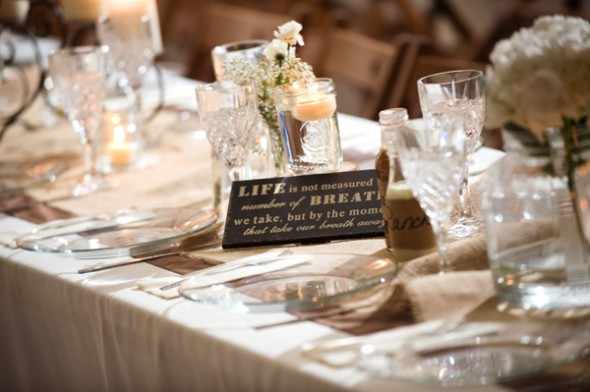 Sources – photography: Footstone Photography / venue: Santa Fe River Ranch / catering: Hill's BBQ / floral design: Lady Bug Flowers & Plants / decorations: Beyond Expectation
Friday, May 17, 2013 By Maggie Lord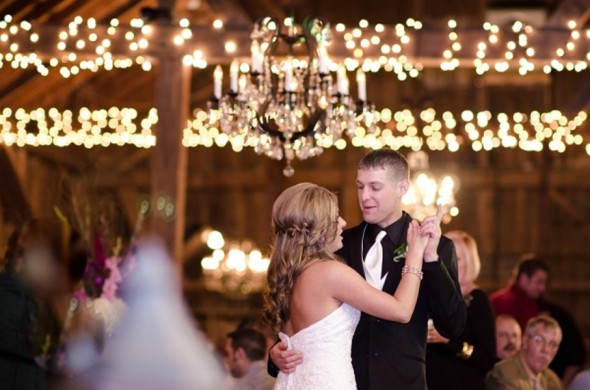 Sometimes a bride is the only one who can sum up what her wedding day was like and for this farmer and bride it was all about having a  country chic wedding. From the bride: Our inspiration for our wedding theme came from our everyday life. We are farmers! Tending to our 80,000 chickens, 100 cows, and 200 acres of crops is just a normal day. So, we wanted our wedding to have a country-rustic flare to reflect our daily lives, but also to reflect our personal style. The reception venue, Brookside Farm of Louisville, Ohio, brought our theme to life, rich colors, elegant sparkles and lots of warmth! Guests gathered in a restored barn, lit elegantly with real-flame candles, twinkling lights and chandeliers. We had lanterns adorning wine barrel tables, lace wrapped mason jars, and an assortment of elegant floral pieces. Thanks to Maui Creative for sharing this wedding with us today.
The bridesmaid's dresses were long and flowing and all slightly different. Rich colors of eggplant and antique gold complimented the early winter day and added a touch of elegance to the barn's rustic nature.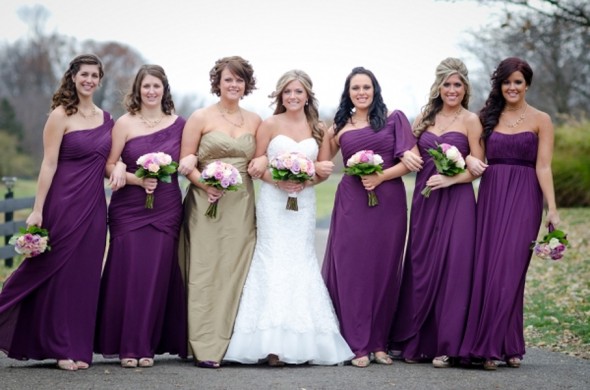 Mason jars not only decorated the barn, but they also adorned all of our stationary. From the wedding and shower invites, to the programs and thank yous, a graphic artist designed them all to bring continuity to our theme.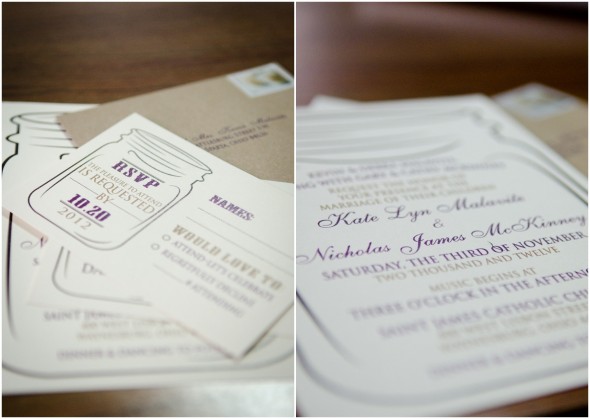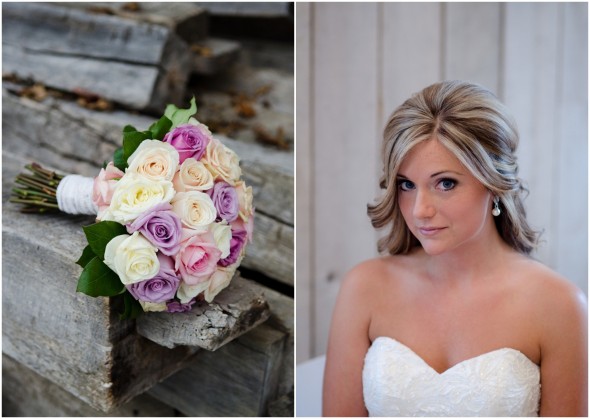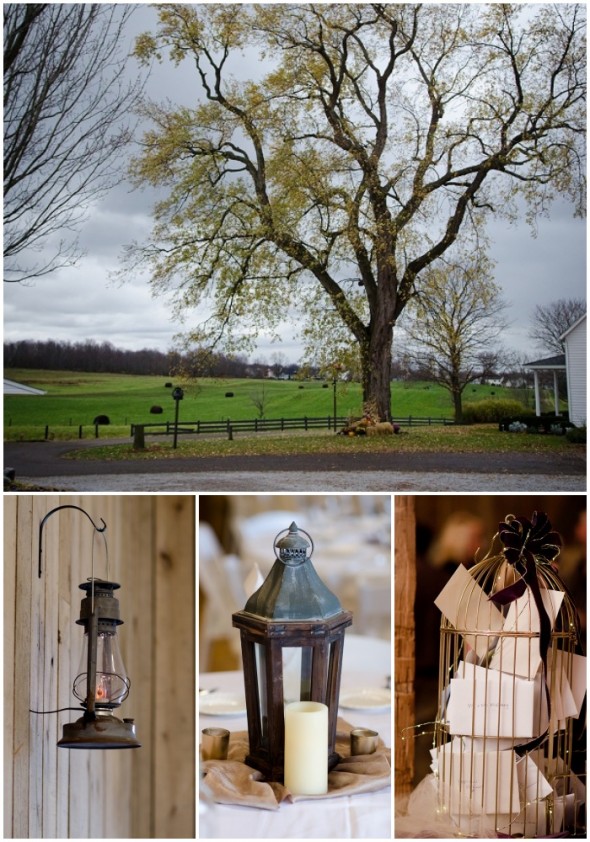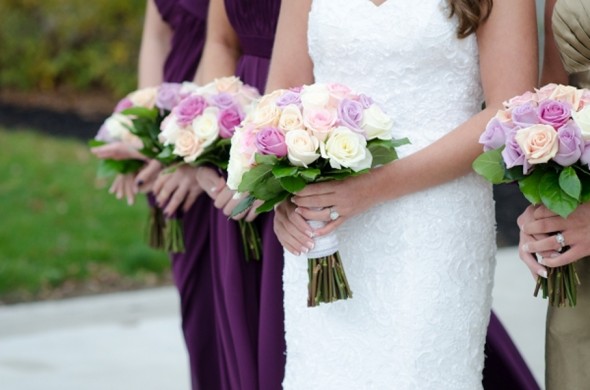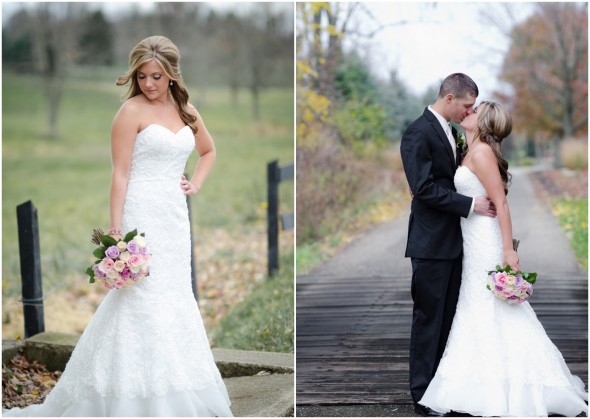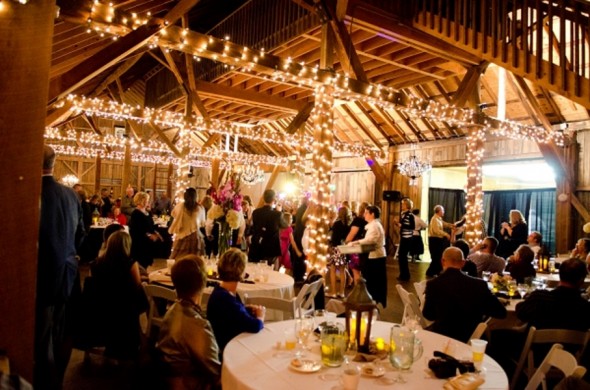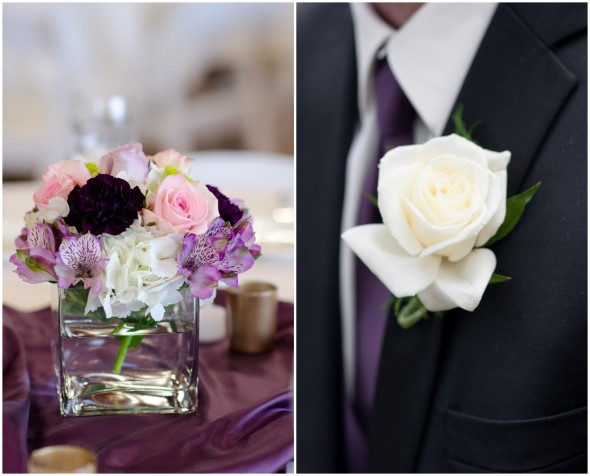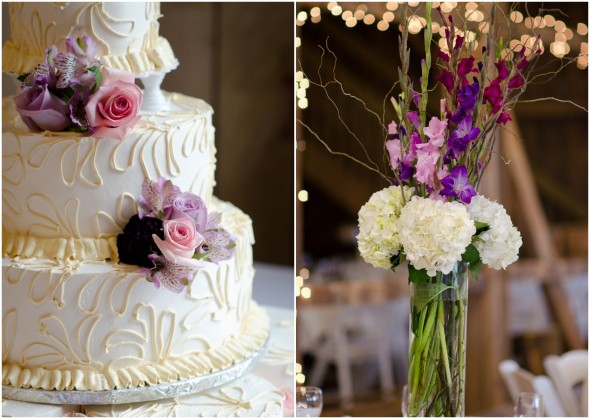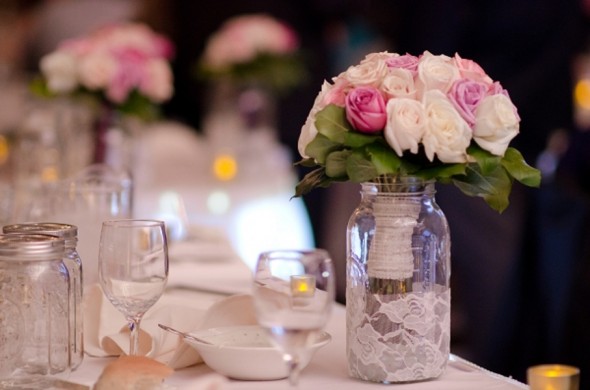 Sources – photography: Maui Creative / venue: Brookside Farms / event designer: The Personal Touch / floral designer: Barbato's Flowers / invitation design: Invitation Suite Design / dress design: Galina Signature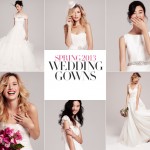 Rustic Country Wedding Gowns, Rustic Fashion
I love showing off great looking wedding dresses for a rustic wedding from a wide variety of resources since so many of our readers are on the hunt for the perfect gown. One of my favorite resources … More...