TV / Radio
Author Maggie Lord Shares Tips For Planning A Rustic Wedding
CBS TV Los Angeles, CA
Better CT Show
WFSB Channel 3
Better CT Show
D.I.Y. Wedding Ideas from Rustic Wedding Chic.
Better CT Show
Vintage Bridal Shower Ideas from Maggie Lord and Rustic Wedding Chic.
Entrepreneur Podcast Network Interview
Podcast Interview with Mountain Side Bride
Podcast – How To Pick The Right Bridesmaid Dress –  Mountain Side Bride
Online
Things To Consider Before Booking Your Wedding Venue
Martha Stewart – The Bride's Guide 
Unique RSVP Card Wording - The Huffington Post
See more unique ways to word your RSVP Cards.
Dan's Paper – Rustic Wedding Showcase 
Bride Tide Top 100 Wedding Blogs 2013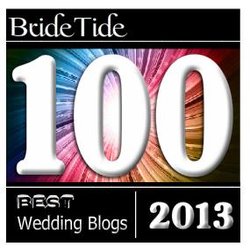 Chicago Wedding & Party Resource 
Two Bright Lights – Done Brilliantly 
Print
Connecticut Magazine (January 2013)
Bridal Guide (March/April 2013)
DIY Weddings Magazine (Spring 2013)
DIY Weddings Magazine (fall 2012)
DIY Weddings Magazine (summer 2012)        
Eco-Beautiful Wedding Magazine (Summer / Fall 2012)
Flea Market Style Wedding Magazine
 Cowgirls In Style Magazine  Spring 2012
UConn Magazine Spring 2012
More
For Press Inquiries Please Email Us – PR {at} Rustic Wedding Chic.com