Rustic Camp Style New Hampshire Wedding: Laura + Mark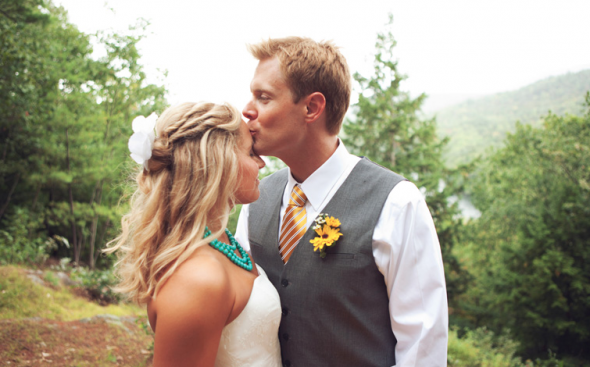 Every so often I get to feature a real wedding of one of my friends and each time I do it makes me smile! This wedding is the perfect example of how amazing a rustic chic camp wedding can be. Taking place at the New Hampshire rustic wedding venue, Bluewater Farm in Andover, NH this wedding featured a sunflower theme mixed with a pop of color. One of my favorite aspects of this wedding is that Laura, the bride, decided to wear a turquoise colored necklace. The combination of the necklace with the white dress and the sunflowers literally stopped me in my tracks. Thanks so much to Laura and mark for sharing their day with us.
From the bride: This was very much a DIY wedding on budget. I utilized a friend who was a baker for the cake, contracted friends to sing/play the acoustic guitar for the ceremony. I hired a younger talent photographer who is just starting to make her mark. We wanted to incorporate the outdoors and had the ceremony at the top of a mountain (short hike for guests), watered a tree in the ceremony with water in mason jars from both Lake Superior (my hometown is Duluth, MN on the shores of Lake Superior) and Squam Lake in Holderness, NH (Mark's family vacations there every year in the summer). His sister made the DIY signs and brought hay and cornstalks for decor.  We used a local florist for the stunning bouquets and had a family friend complete the centerpieces. At the end of the night we had a campfire to roast the smore's favors.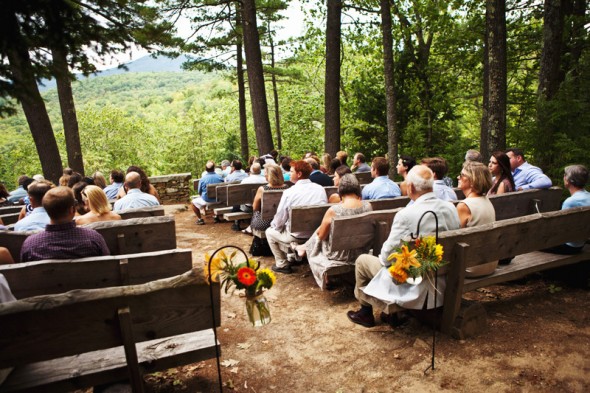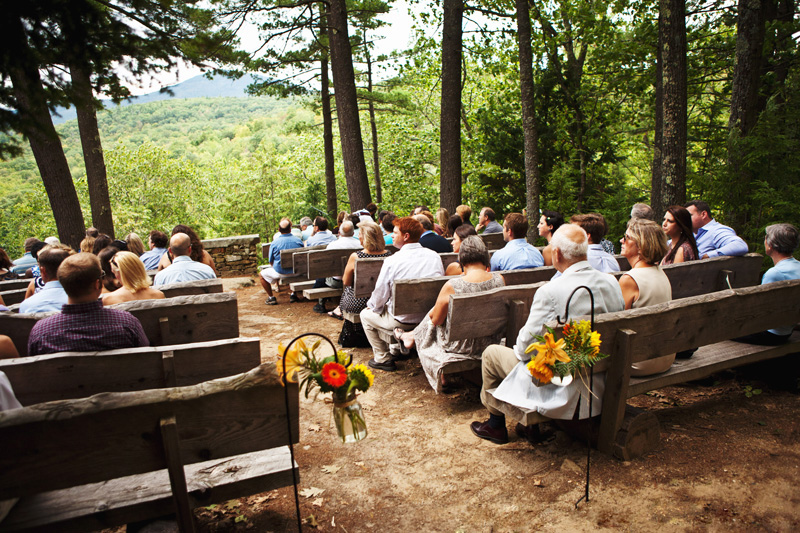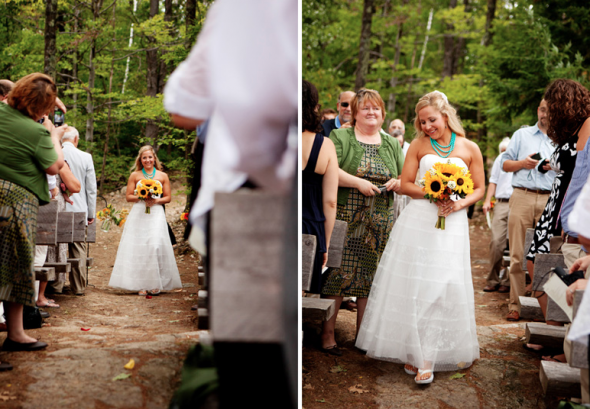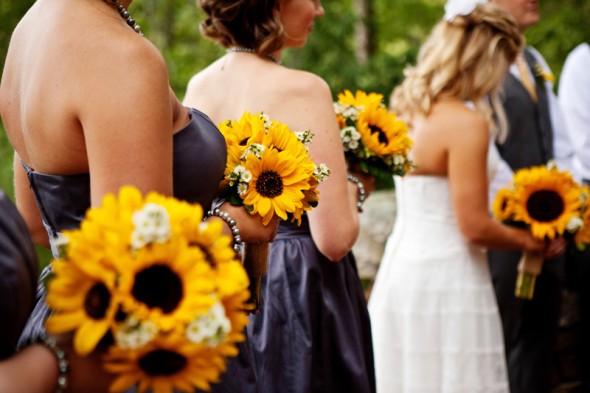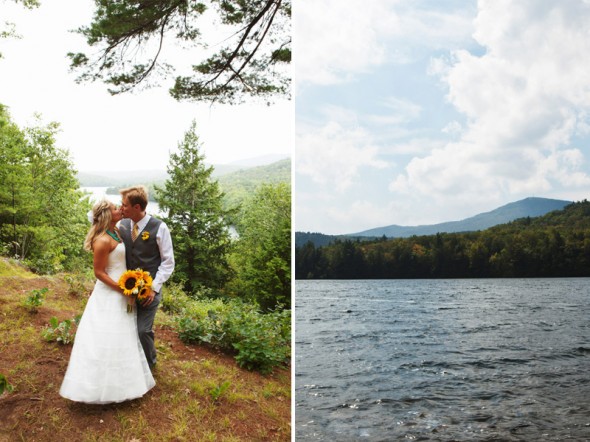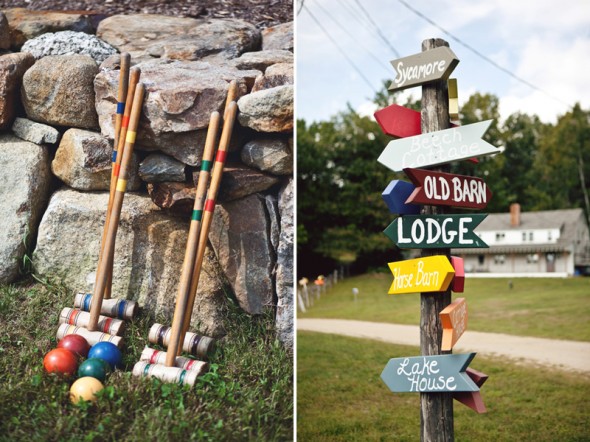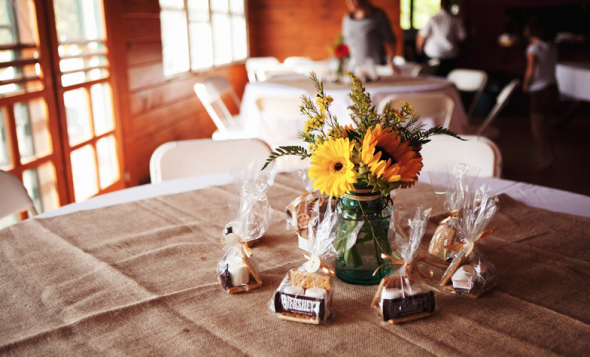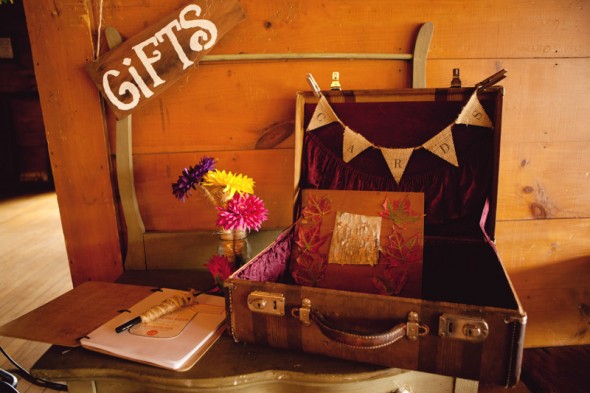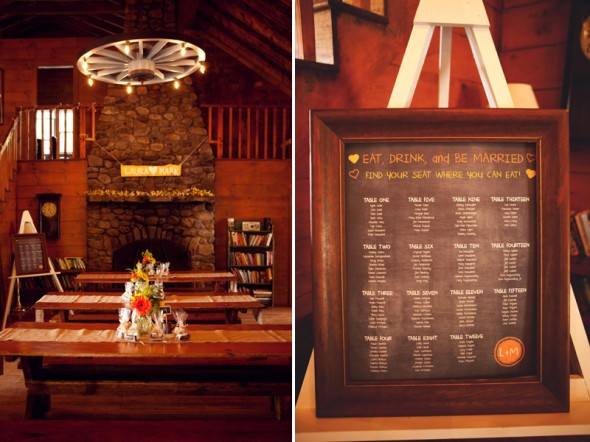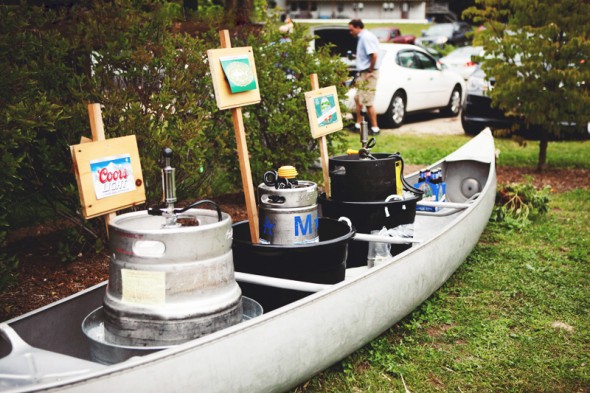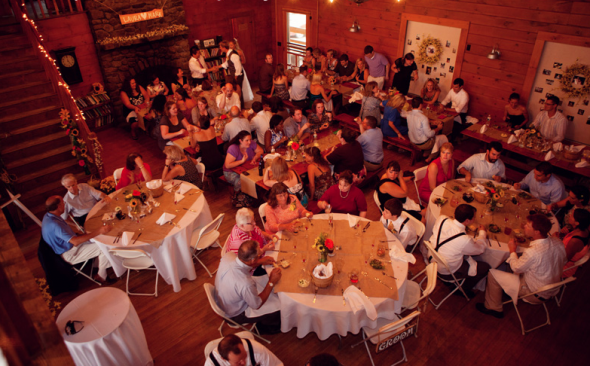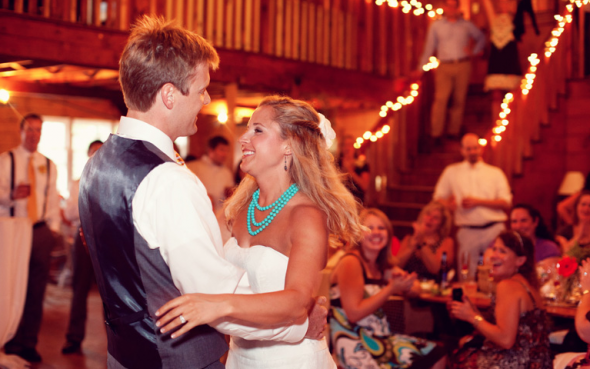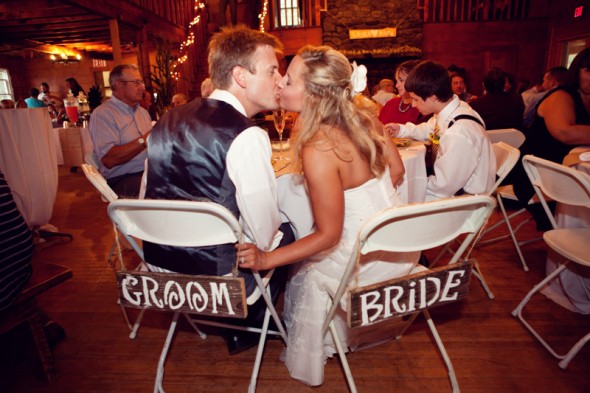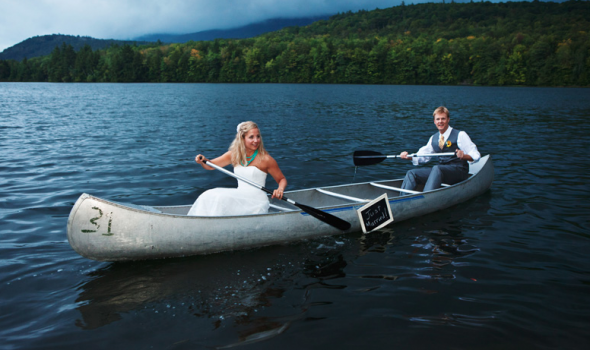 Sources – photography: Jennifer Bakos Photography / venue: Bluewater Farm / cake: Tammy Bedard, Concord NH / catering: Act I, Scene II Catering / save the date: Blue Envelope / seating chart: House Bella / burlap "cards" sign: Mudpies and Marigolds / burlap runners: LaruesLine
See Rustic Vendors Near You!
Select Your Wedding State