Pendleton Rustic Wedding Inspiration Shoot
If you love a good rustic woodsy style wedding then you are going to love today's rustic wedding inspiration shoot. Taking place out in Oregon, these models are dressed in some of the best fashions from the area which only add to the overall rustic and stylish feel. From the photographer: I have been dreaming up this styled wedding shoot for quite some time now. I wanted to find two beautiful models, dress them up like the most stylish bride & groom in some Portland labels that I drool over, put them in a ridiculously awesome location and photograph them looking amazing. A big part of this project was an opportunity for me to reach out to some of my Portland fashion icons and see if they had any interest loaning, creating, and in some donating some of their products to the shoot. We spent an afternoon a few weeks ago at Champoeg State Park in St. Paul, Oregon. Thanks to Mark Mirocha Photography for sharing this inspiration shoot with us today.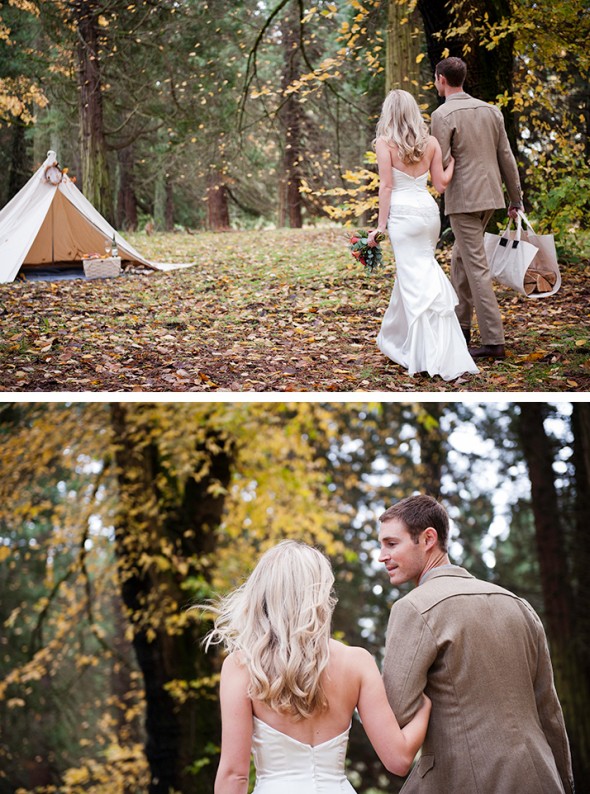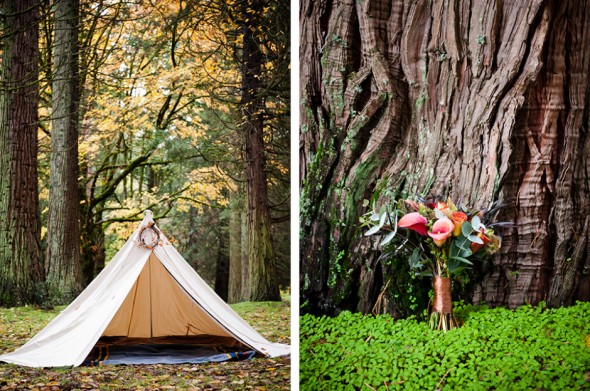 Sources – photography: Mark Mirocha Photography / groom's suit – Duchess, Clothier / groom's shirt – Bridge & Burn / groom's tie – Harding & Wilson / groom's glasses – Warby Parker / groom's belt/lanyard – Tanner Goods / groom's sweater – Pendleton Wollen Mills / bride's hair & make-up – Jennifer Weems – Salon au Rogue / bride's sweater – Pendleton Wollen Mills / wreaths – Bloke PDX / bouquet, boutonniere & garland – Sammy's Flowers / canvas tent and log carrier – Beckel Canvas Products / blankets – Pendleton Wollen Mills

"Get Rustic Wedding Updates"
Receive wedding ideas and updates straight to your inbox!