Rustic Winter Wedding Inspiration Shoot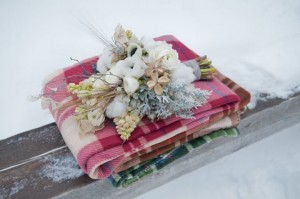 It may be starting to feel like spring but I think we still have time to sneak in one last winter inspiration shoot. This rustic winter wedding inspiration just flat out amazing and I want to thank Michelle Lemley Photography and the other wedding sources for sharing this with us today. Here is a little information from the shoots photographer: For this styled shoot, we were inspired by classic tartan plaids and used that as our main inspiration and focus. Once we chose the secluded cabin in the woods for our location, we knew we wanted to incorporate camp-like elements to go along with the plaid and flannel theme. From a thermos filled with hot coco, warm blankets and smore's by the fire, we aimed at making it rustic, intimate and cozy. A place where you wouldn't mind hanging out while bundled up with close friends.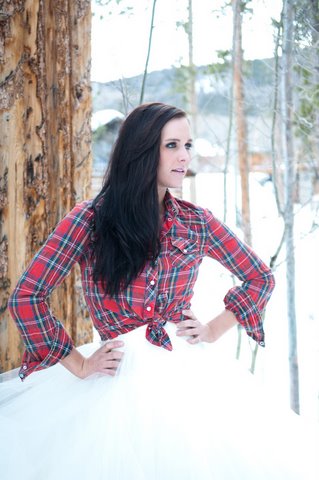 As far as flowers, we knew we wanted cotton. Lots of cotton. Aside from that, we wanted to keep it all natural and pure so we added in elements of pine cones and twigs with small pops of white and blush flowers. This and all the other details helped create and make our cabin-in-the-woods beautiful and elegant.
Vendors – photography: Michelle Lemley Photography / design & styling: Meohmy Design / location: Frisco, CO / floral design: Sweet Pea Flowers / hair & makeup: Stacy Stender / cake: The Bundt Shoppe / model: Kelsey Vernon / dress: Blue Bridal
See Rustic Vendors Near You!
Select Your Wedding State