Tennessee Farm Wedding: Katie + Brian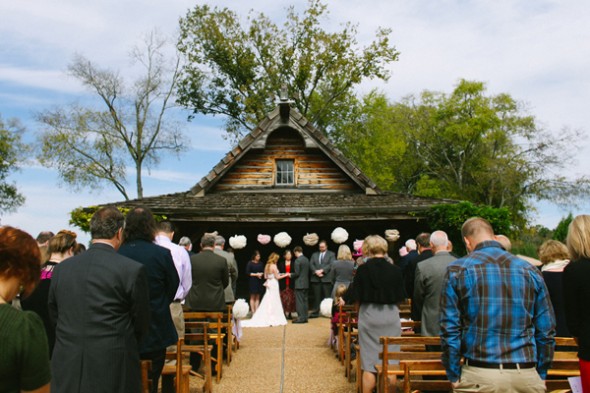 This beautiful farm wedding has a true rustic chic feeling about it especially since it takes place a beautiful Tennessee wedding venue called Legacy Farms. If you love how this couple added pom poms to their rustic venue then you should head over and check out our pom pom tutorial. From the bride: Our wedding style was personal and a bit vintage; we only wanted there to be things we loved — like big, fluffy tissue paper poufs, bourbon, spiced cider and a tailor-made music list from Jay-Z to Amy Grant to Mumford & Sons — and they all had meaning to us without being overly bridal. During the planning, I tried to rule out anything that felt too "Mrs." for me, like mentions of "man and wife" or "you may kiss the bride." Once we decided that there wasn't a church in Nashville that felt fitting, we chose to get married outside, which for us was the most spiritual choice.To break it down, I'd say our wedding was family heirlooms + red lips + Jay-Z + spiced cider. It was perfect for us. Thanks to jHenderson Studios for sharing this wedding with us today.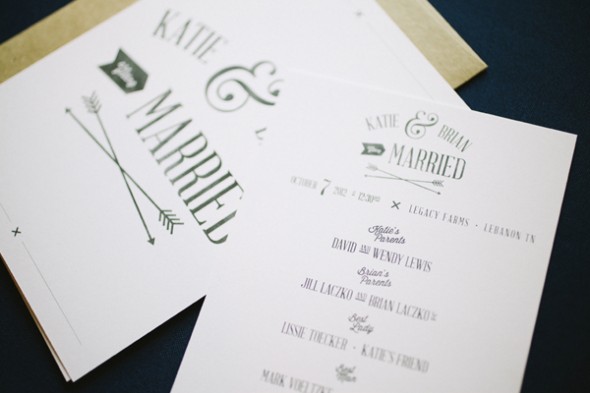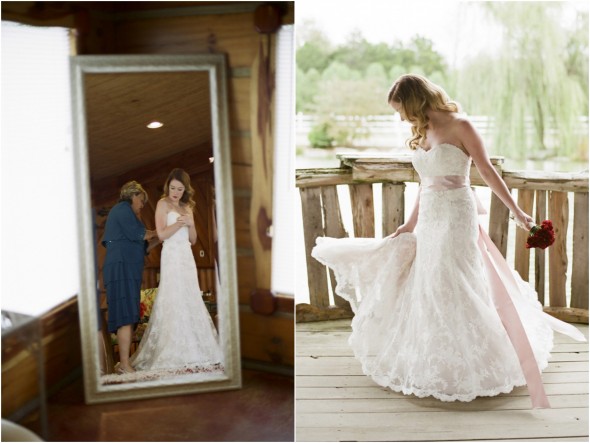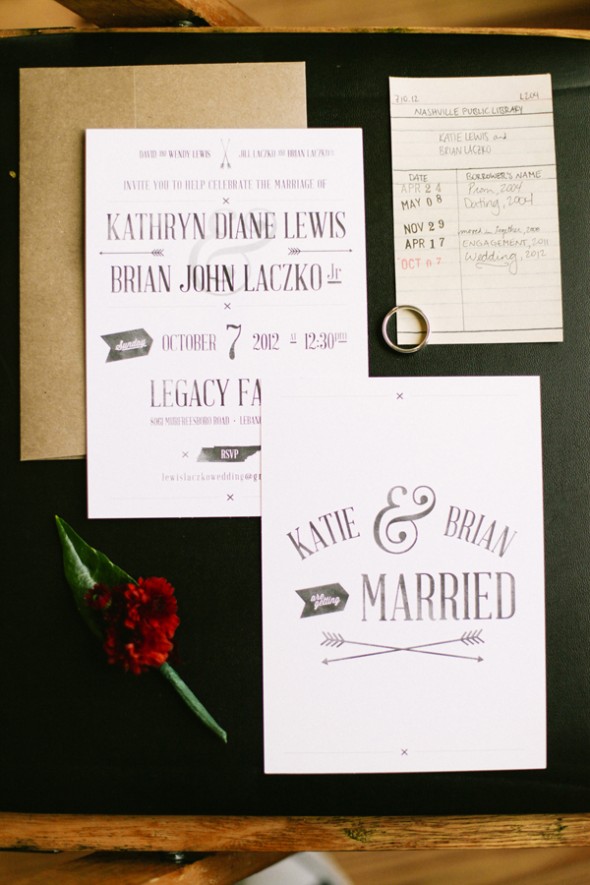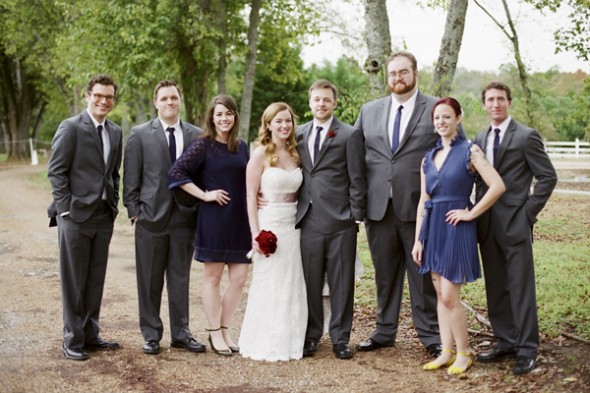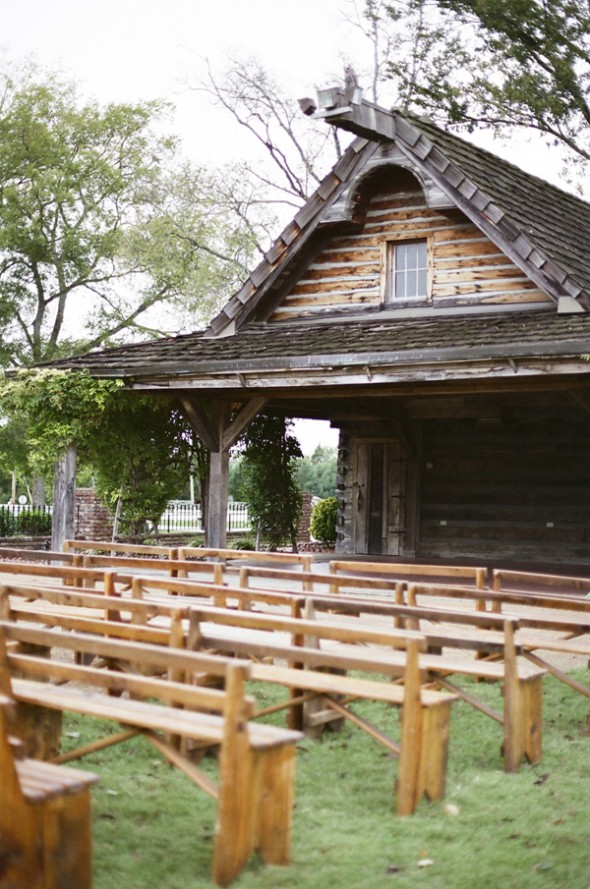 I carried my dad's handkerchief, and my great-grandmother's handkerchief was wrapped around my flowers, which were from my mom's garden that morning. I felt enveloped by family as we built a new one that chilly afternoon. 
Sources – photography: jHenderson Studios / venue: Legacy Farms / catering: A Catered Affair  / wedding dress: Watters Pasadena  / hair: Amanda Goodsell, M. Hair Studio  / makeup: Melissa Manson Morales / invitations, programs and thank-you cards: Nathan Lewis Creative / wedding cake: Andrea West Kriegermeier
See Rustic Vendors Near You!
Select Your Wedding State