Vintage Style Wedding Table Ideas
Imagine your guest sitting down to their seat at your wedding and being greeted by a wonderful mismatched place setting. This unique wedding table decor will automatically transport your guest to a vintage rustic French countryside. If this is your idea of a wonderful wedding style than look no further than The Vintage Table Co., a Los Angeles based rental company that specializes in renting vintage plates, glassware, flatware and more! This rising trend of mismatched "grandma's attic" table setting is one of my favorites in the past few years. Not only will you be achieving a major focal point on each table but guest will be delighted to see which style is set for them! There is a nice symmetry to the idea of having each place setting being unique and different just as each celebrating guest is. If you don't live close enough to rent from The Vintage Table Co. think about seeing what you have between your family and friends and don't be afraid to visit the attic – you might just find some hidden treasures. If you still need some more sets you might want to head out to your local flea markets and antiques shops to fill in – you should be able to find a wide variety of styles and patterns.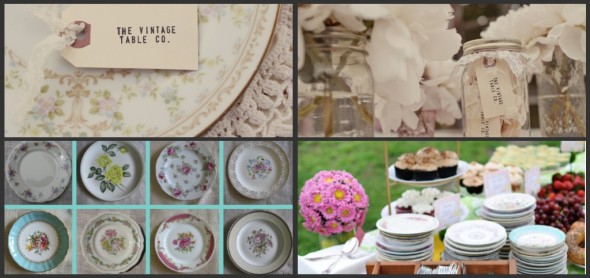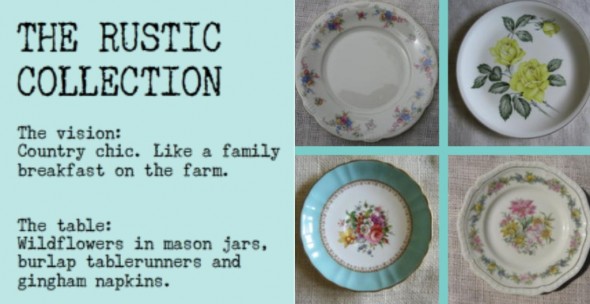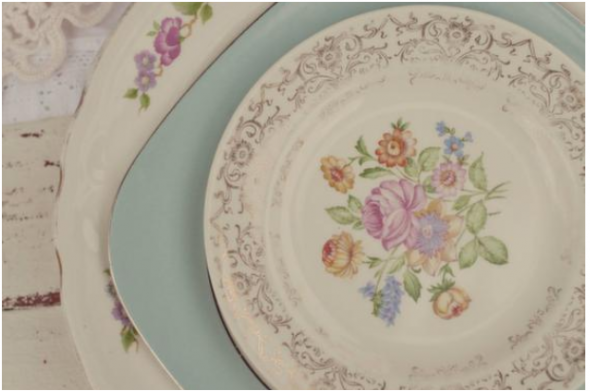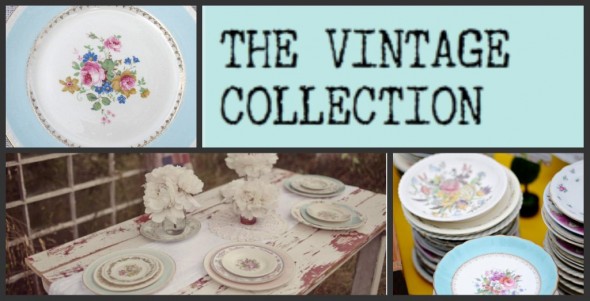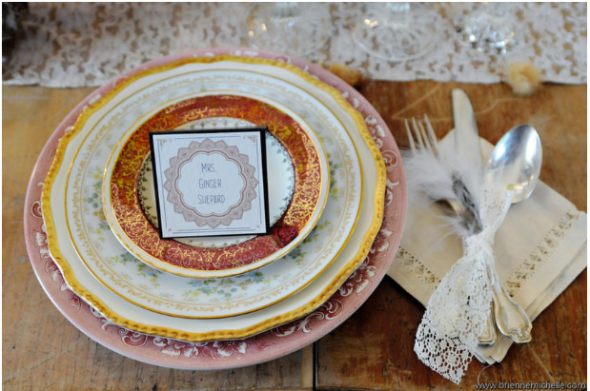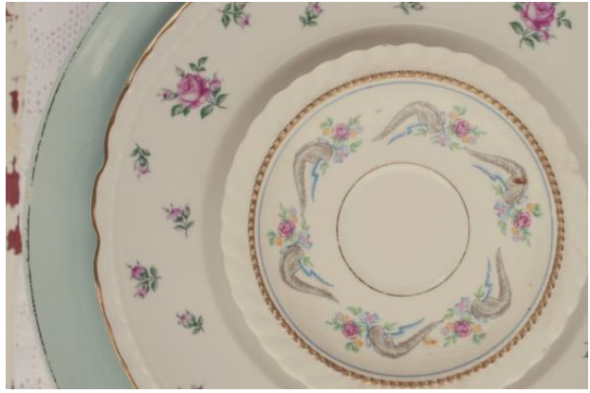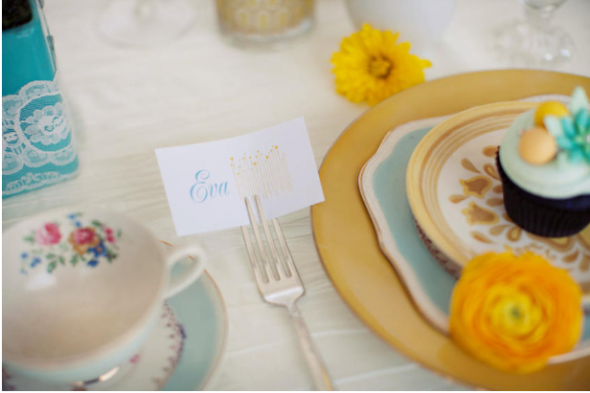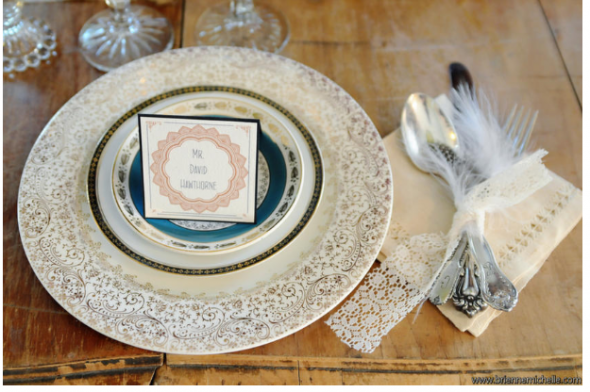 credits – The Vintage Table Co. / photos: Wildflowers Photography / Brienne Michelle Photography / Lehua Noelle / Smita Photography

"Get Rustic Wedding Updates"
Receive wedding ideas and updates straight to your inbox!