Thanks to the popularity of our Ask Maggie section I get to connect with many brides and I often get asked the same question "Do you know where I can buy…" I have several different answers depending on what they are looking for but one of my go to suggestions is to take a look at Ikea. I know Ikea may not be the first stop on your wedding item shopping list but with their reasonable prices and great sense of style it should be! Many times rustic and country brides are thinking outside of the box when it comes to their wedding details and so finding these nontraditional items can sometimes be a challenge, I did a quick roundup just to show you the many wedding things you can find on Ikea. You may also want to look at our roundup of what you can find on Etsy and Ebay.
Table Number Picture Frame - see example here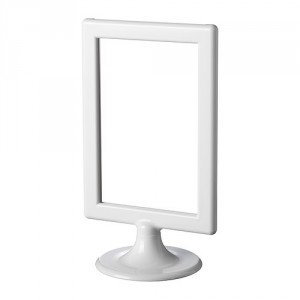 All styles and photos are courtesy of Ikea

"Get Rustic Wedding Updates"
Receive wedding ideas and updates straight to your inbox!