RWC Reader: I am planning a backyard style rustic wedding and I would really like my bridesmaids to wear a maxi style dress. I really think the maxi style would compliment my idea for a casual outdoor wedding.  I was wondering if you could suggest a few dresses that you think would go well with a relaxed style wedding? 
First off, I really love the maxi style dress and feel they fit a "relaxed wedding" perfectly. For those of you who are not familiar with the maxi style they are long dresses that have a somewhat casual look to them and are usually in a cotton fabric. I recently have seen several rustic brides select this type of dress for their bridesmaids since they have a casual sense about them but bring a touch of elegance to them with their long skirt. Here are a few dresses that I think would look great at a backyard style rustic wedding. All of these dresses can be found at Anthropolgie.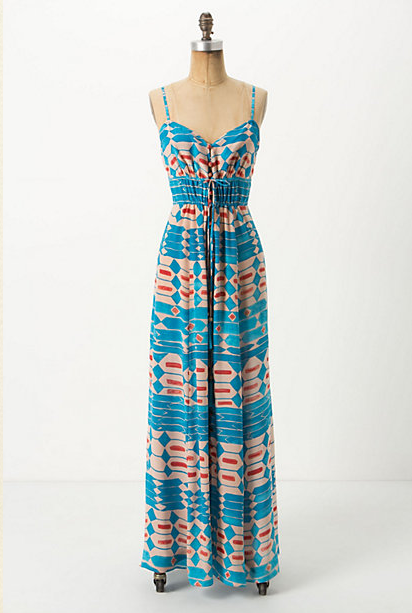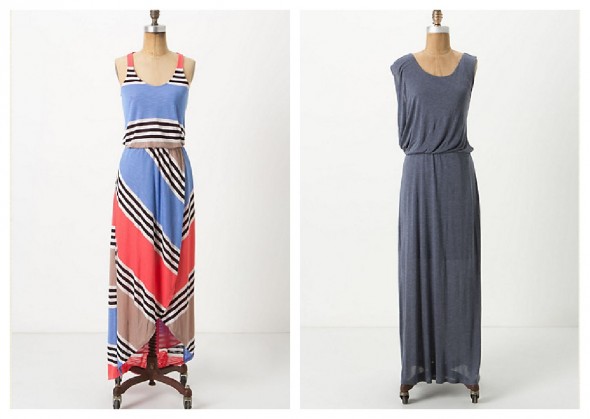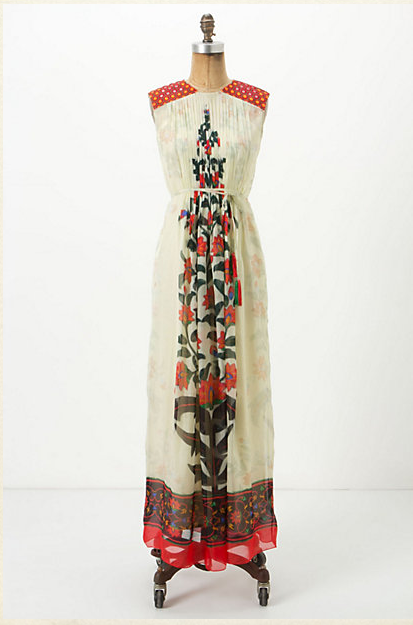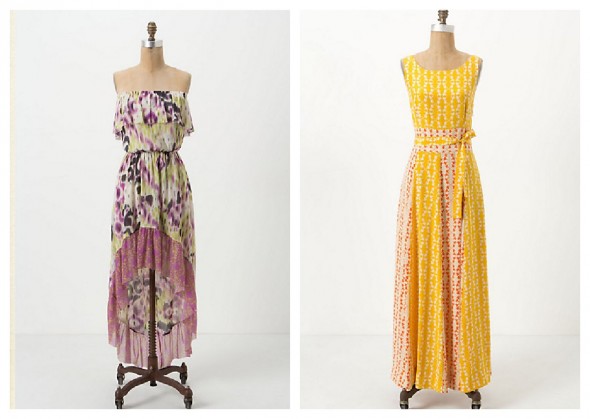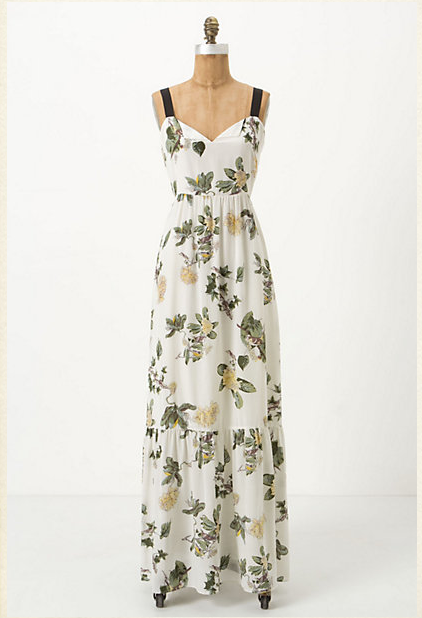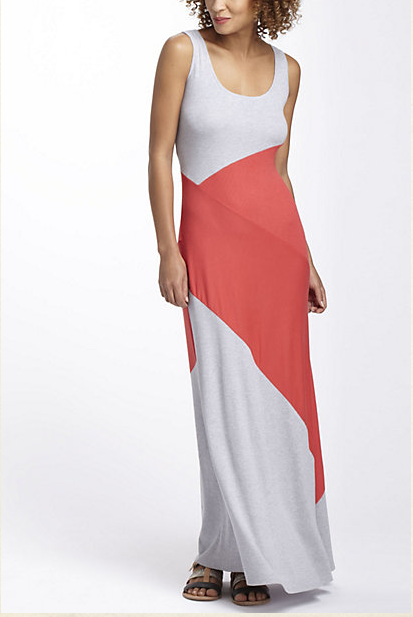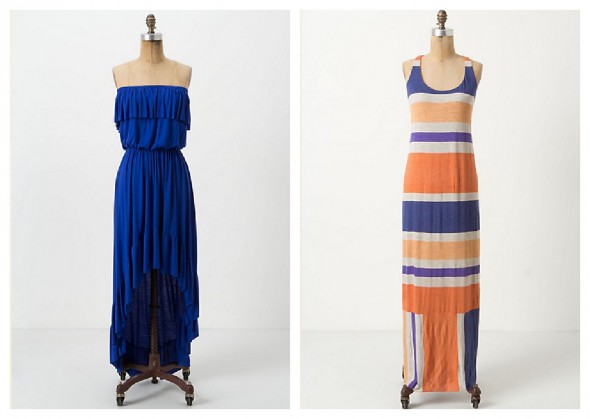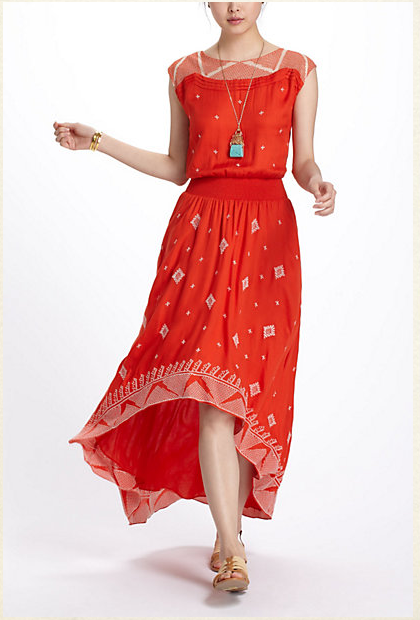 All styles & photos are courtesy of Anthroplogie

"Get Rustic Wedding Updates"
Receive wedding ideas and updates straight to your inbox!