Vintage Chic Wedding: Raina + Scott Part I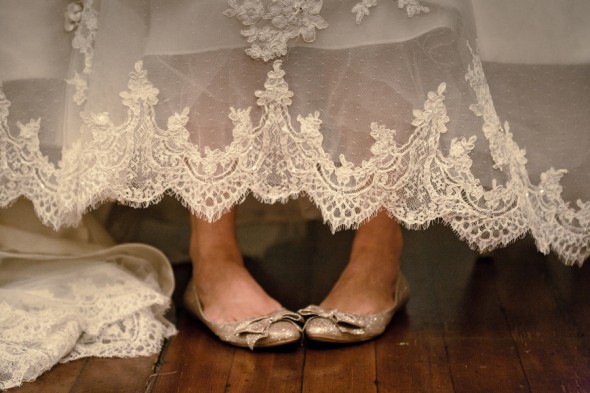 If you are a lover of both country style weddings and vintage chic weddings you are in luck because today I have wedding that blends these two styles together effortlessly. This California vintage wedding bring a country charm to their wedding with super sweet details like a couch for guests and a pillow with their wedding date on it along with infusing vintage details like their cake display. Thanks to Ashley Marshall Photography for sharing this wedding with us today. See more from this wedding.
From the photographer: They had a logo that seems to be the key to their hearts. I loved seeing the look in their eyes as he adored her. The bride is a girly-girl who loves all things sparkly and pink. She knew that wedding vision would never work with her manly-man fiancé and so they had to find a balance. What they settled on was a concept that they lovingly referred to as "Sparkles and Rust." It started with a custom logo of a key which contained their initials and really flourished with the discovery of a calligrapher who turned each piece of their invitation suite into a work of art.
See more from this wedding
Sources – photography: Ashley Marshall Photography / venue: Franciscan Gardens / hair stylist: Nicole DeAnne / catering: 24 Carrots Catering, Franciscan Gardens / event planning: A Good Affair Wedding & Event Production / floral design: Kathe Hayden / cake design: Sweet & Saucy
See Rustic Vendors Near You!
Select Your Wedding State